In a COVID-19 world, just about everything has gone virtual. That includes not only the day-to-day working environment here at ApplyBoard, but also our hiring and onboarding processes. One of the top questions we get from talented individuals looking to join our team in our mission to educate the world is, what they can expect as a new ApplyBoardian? Join us as we break down our virtual onboarding process into five steps!
Before You Start
The fun starts even before you do. Here's what happens in the run-up to your first official day at ApplyBoard.
Step 1: Receive Your Laptop and Welcome Package
Leading up to your first official day at ApplyBoard, you will receive an ApplyBoard laptop, desktop monitor, keyboard, and mouse in the mail by courier. Alternatively, depending on your location and the current lockdown restrictions, you may be able to pick up your laptop in person at ApplyBoard HQ in Kitchener, Ontario, Canada. Your calendar will already be filled with your onboarding tasks, so you know exactly what you'll be doing when you log on to your laptop on day one.
You will also receive a welcome package overflowing with goodies to make you feel like part of the ApplyFam from the start! While we don't want to give away all of the surprises, you can expect ApplyBoard t-shirts in an array of vibrant colours, a reusable travel mug, journal, pens, and more. Melissa Mendes, ApplyBoard's new Social Media Manager, shared this photo of some of the things she recently received in her welcome package!
Weeks One and Two
Day one at a new job is often accompanied by first-day jitters and a whole lot of excitement. ApplyBoard's Learning and Development and People and Culture Teams, as well as your manager and teammates, are here to support you every step of the way.
Step 2: Virtual Instructor-Led Training and Online Self-Study
A member of the Learning and Development or People and Culture Team will be on hand to welcome you as you officially begin your journey at ApplyBoard! The fun starts with an ice-breaker activity. You will complete your week-long onboarding with the same cohort of new hires from across the company; this exercise is designed to help everyone get to know one another and set the tone for a collaborative experience no matter what department or team you are joining.
Next, your onboarding leader will walk you through what you can expect throughout the entire onboarding process. At ApplyBoard, your training is a combination of virtual instructor-led training (VILT) and online self-study sessions—truly the best of both worlds.
The VILT portion of onboarding is participatory, allowing you to learn and ask questions in real-time. Throughout week one, you and your cohort will meet with representatives from People and Culture, Customer Experience, Cyber-Security, and IT for VILT sessions on:
Tech onboarding

HR onboarding

HR benefits

Cyber-security

And more!
The online self-study sessions give you a chance to catch your breath and complete the sessions at your own pace throughout the week. These modules include:
ApplyBoard's mission, vision, and core values

A functional overview of the different teams at ApplyBoard

Business operations

Diversity, equity, and inclusion

Security training

And more!
Step 3: Meet Your Manager and Team Members
While your first week is typically taken up with onboarding tasks, you'll have several opportunities to touch base with your manager. You'll use this time to get to know one another and learn more about how your role will drive ApplyBoard's mission to educate the world. Throughout the first two weeks, you'll also have a chance to get to know your new team members, so you can begin to put faces to names and learn how you'll collaborate. There will also be additional opportunities to meet other teams across your department, which will allow you to begin building those all-important cross-functional relationships.
Towards the end of week one and into week two, you'll also begin easing into your new role and responsibilities.
Step 4: New Hire Buddy
On your first day, you will be paired with a New Hire Buddy, someone in your department that is at your disposal to help you assimilate into the ApplyBoard culture. This is your "go-to" person for any questions you may have during your first week—and beyond. Pre-pandemic, your New Hire Buddy would give you a grand tour of the office—help you find where you can grab an espresso and share the location of the office's best-kept secret, an old-fashioned movie theatre-style popcorn machine, that sort of thing. You and your New Hire Buddy would also typically grab lunch during your first week, giving you the opportunity to sit down and chat. Except for the espresso and popcorn machines, all those things are still part of the virtual New Hire Buddy experience. While a remote coffee chat on Google Hangouts may have replaced the traditional in-office lunch, and instead of showing you around the office your New Hire Buddy will help you navigate the various platforms that enable ApplyBoard's virtual work environment, there's still plenty of fun to be had—virtually!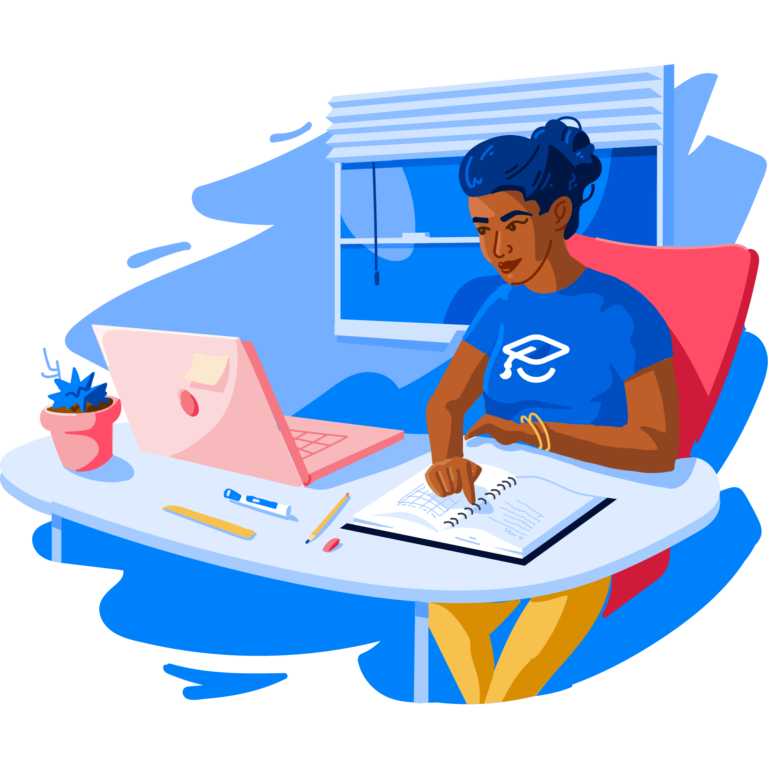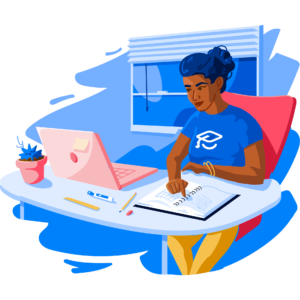 Day 30, 60, 90 and Beyond
While you'll be ready to hit the ground running in your new role at ApplyBoard after your formal onboarding is complete, there are still a few more steps.
Step 5: 30, 60, 90 Day Feedback Surveys and a Meal n Learn
While you're more or less done onboarding after your first two weeks, you will complete surveys after your first 30, 60, and 90 days at ApplyBoard. We've learned a lot about onboarding hundreds of new team members over the past year at ApplyBoard, but we are constantly evaluating the onboarding process in search of improvements and these surveys offer you a unique opportunity to make your voice heard. The feedback you provide here will help shape the experience for the many new ApplyBoardians who follow in your footsteps!
At the end of your first quarter, you will also be invited to attend a "Meal n Learn" with different leaders across the organization. (We say "meal" because ApplyBoard is a global company with team members across many time zones—when some of us are eating lunch, others are sitting down to dinner.) It allows you to meet new faces, ask questions, and learn how other departments work to help ApplyBoard fulfill its mission of breaking down the barriers to education.
---
As ApplyBoard continues to work from home, we're committed to ensuring that new ApplyBoardians have all the tools to thrive in their roles, and the virtual onboarding experience is the first step in the journey.
Want to help us educate the world? Explore open roles at ApplyBoard!