Home to some of the world's most prestigious institutions and cutting-edge research, the United States has long been a leader in education. In light of current changes in course delivery from in-person to, in some cases, entirely online, Kelvin Tran and Mike Maine, two of ApplyBoard's US Partner Relations Managers, hosted an online discussion panel, Opportunities and Options: Studying in the US. The panellists included:
Emma Sletteland

, International Recruitment and Enrollment Coordinator, University of Colorado Denver

Julie Obrecht

, International Admissions Counselor and Recruiter, Western Michigan University

Song Hoffman

, Director of International Relations, University of Delaware
Over the course of an hour, the conversation explored:
Why the US is a world-class study destination

What course delivery looks like for the 2020 and 2021 terms

The future international student journey in the US
Here are some highlights from this candid discussion.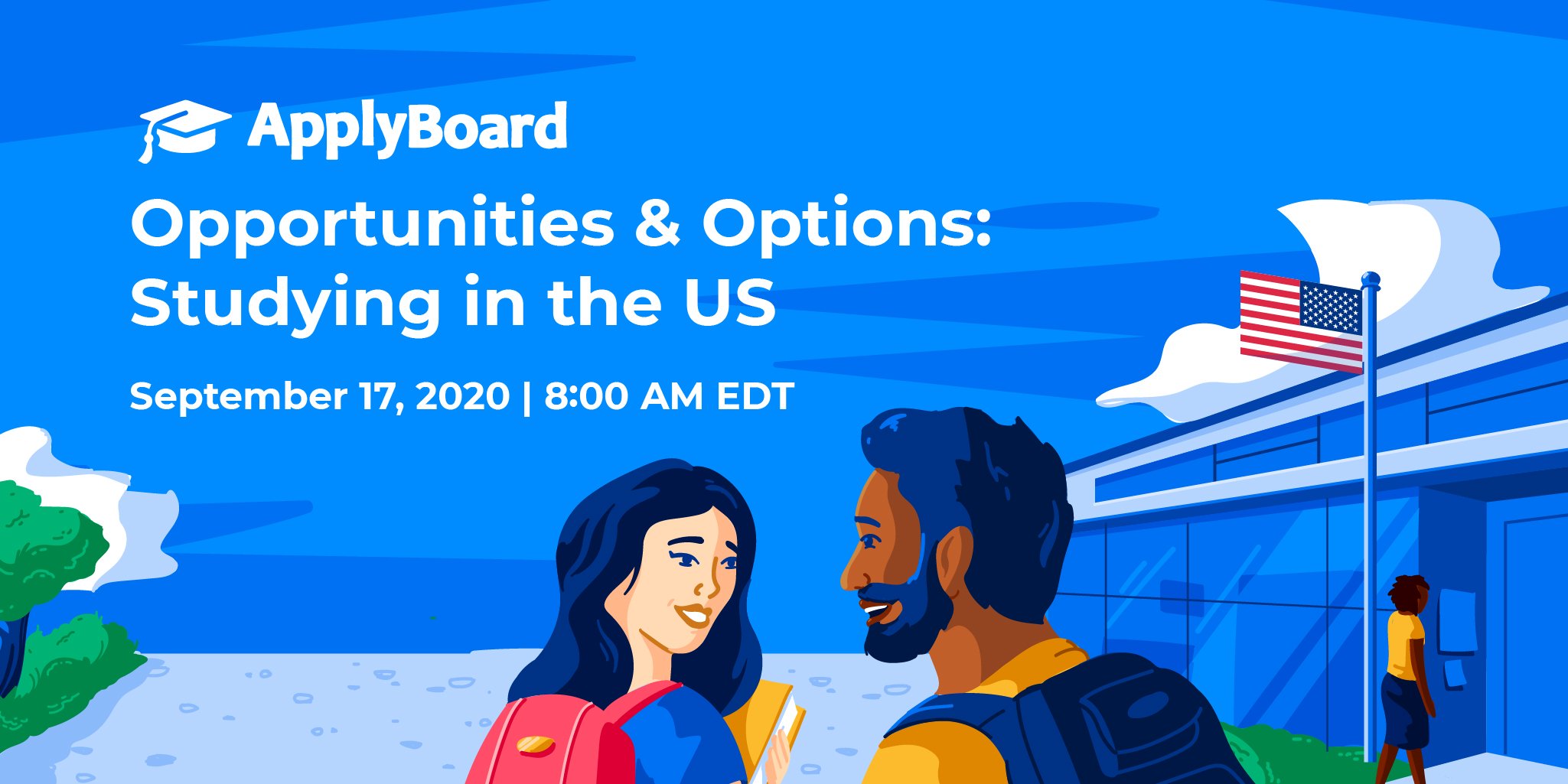 Fall 2020 — The First Few Weeks
The conversation kicked off with a discussion of how the first few weeks of the semester have been going.
Song Hoffman, Director of International Relations at the University of Delaware, explained that only about 10% to 12% of students are currently studying on campus. While some international students studying online from overseas have reported struggling with synchronous lectures held at a time that may not be convenient, most have adapted well to online study. "I think that they're learning how to cope with it in the hope that one day it will return to normal," she said. Fortunately, the university has not had a COVID-19 outbreak this semester. However, they are continuing to be proactive and have developed a COVID-19 app that will be available soon.
Emma Sletteland, International Recruitment and Enrollment Coordinator at the University of Colorado Denver, also reported a "smooth start" to the Fall semester. The university implemented a safe, flexible return to campus, offering online, in-person, and hybrid classes. Approximately 75% of classes are online, with the remaining 25% in person. "We're really offering students a lot of flexibility [to ensure] the best option for them," explained Sletteland, "so some students are taking classes on campus, and living at the dorm. And some are taking classes online from their home country."
Fortunately, the safety precautions the school has put in place have paid dividends—like the University of Delaware, the University of Colorado Denver has avoided a COVID-19 outbreak.
According to Julie Obrecht, International Admissions Counselor and Recruiter at Western Michigan University, 52% of their classes are hybrid or in-person, and 48% are entirely online. The university is implementing what it calls a targeted shutdown when it sees COVID-19 cases occurring in a cluster. It has created a testing site on campus, which pinpoints the location of positive cases. There was a small cluster of cases around the athletics department, which was quickly shut down, and students in the vicinity were quarantined.
The campus will remain open for the Fall semester until November 20. At that time, students will return home for the remainder of the semester, with final exams being held online for most programs.
All agreed that the online delivery method's biggest advantage is that it enables students to start their program rather than defer their studies until a later date. According to Obrecht, some international students from African and Asian countries have struggled to obtain visas during the pandemic. Studying online from overseas helps these students avoid this obstacle.
Keeping Students Engaged Virtually
One of the challenges for post-secondary institutions amid COVID-19 is keeping students engaged. Traditionally, in-person activities help students make new friends and engage with faculty. To keep this alive, schools have been thinking outside the box.
At the University of Delaware, important activities in the student calendar for the Fall, Winter, and potentially Spring semesters, such as the career fair and a yearly charity event that students plan to raise money for cancer, have all moved online. At Western Michigan University, the majority of activities, such as orientation, have also been adapted to an online format, although the university is still planning "socially engaging events that students can do [safely] outdoors," such as apple picking.
While Sletteland acknowledged that it's been a challenge to keep students engaged, she said they've had "really great success with online events. Pretty much all of our student organizations and clubs are still operating, still trying to recruit new students [virtually]." "We've had some events, like game nights, where we all get on Zoom and play a virtual game together that have actually been really, really fun," she continued. "I've been pleasantly surprised at the connections that the students seem to be able to make through the virtual format."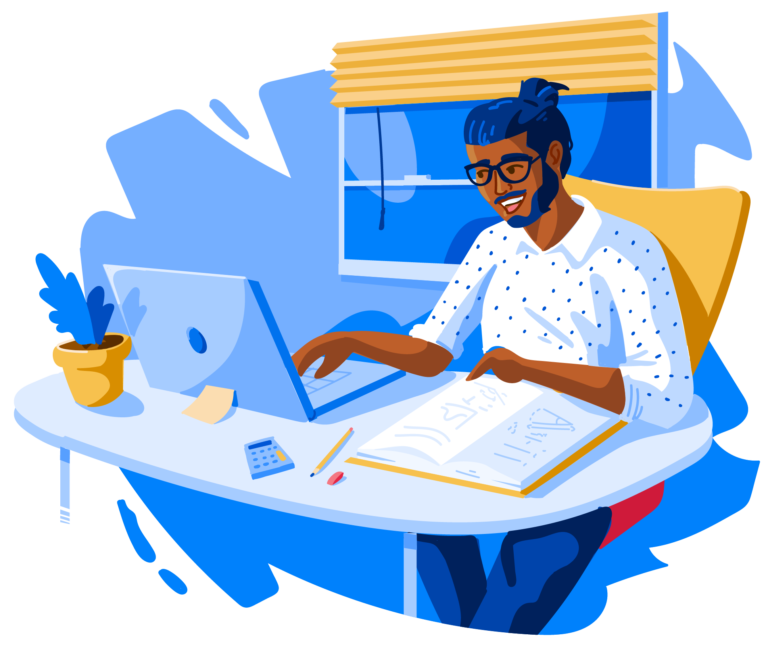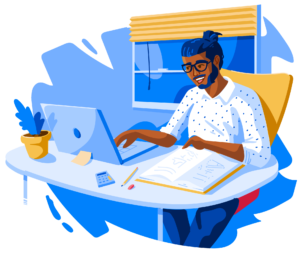 Past Disruption to International Recruitment
Mike Maine, an ApplyBoard US Partner Relations Manager, has been in the education industry for more than 20 years and has witnessed firsthand how various health crises and world events have impacted international student recruitment efforts. 
The SARS outbreak, which began in late 2002, "was really disruptive to our recruitment efforts in Taiwan." The September 11 attacks in 2001 also had a profound impact on recruitment. The aftermath of this tragedy helped usher in the US Immigration and Customs Enforcement's Student and Exchange Visitor Program (SEVIS) the following year. All campuses had to be certified, and all international students had to be screened and vetted. This included prospective students sitting for a visa interview, which was particularly disruptive to the Japanese market, which was not accustomed to this practice.
However, perhaps the biggest parallel is the 2007–2008 global financial crisis. "Although we're [currently in] a global pandemic, the economic crisis had a similar impact on colleges and universities as far as their international outreach strategies," explained Maine. "It provoked a lot of new thinking about internationalization. It caused a lot of schools to make an institutional commitment to thinking more strategically about international recruitment, web markets, what vendors they should be using, and how much budget they should be dedicating hiring staff members. Before then, I think international recruitment for a lot of schools was sort of experimental."
COVID-19's Disruption on International Recruitment
The conversation next turned to the disruption that COVID-19 has had on university recruitment outreach strategies.
Obrecht has been focusing on international students that have already applied, as well as a pool of prospective students. In July, the university hosted a series of webinars in the aftermath of the Immigration and Customs Enforcement announcement stating that international students studying in the US would be unable to start a new program online, which was later retracted. The university is also focusing on retention, ensuring that international students who were already studying at the university can continue to do so, regardless of whether they're continuing to study in the US or their home country. She's also ensuring that students' SEVIS records remain in status while studying online from overseas.
At the University of Colorado Denver, international recruitment has moved entirely online. "We've undertaken a pretty intensive virtual event schedule throughout the Fall," said Sletteland, "and we're seeing some success with virtual fairs and webinars." These virtual events have been so successful that the university intends to continue holding them in a post-pandemic world, even when international travel is possible. "As the overall recruitment picture gets more difficult, international students continue to be such an important piece," said Sletteland.
"Everybody [at this time] needs to be more creative in terms of actually recruiting and then getting a message to the students," said Hoffman. While she recognizes the benefits of online recruitment during COVID-19, she also acknowledges that there are downsides. Students and counsellors, she said, have been bombarded with emails to schedule virtual conversations, many of which go unread or do not inspire action.
However, the benefits cannot be ignored. Online platforms enable students to request virtual one-on-ones with admissions officers. They're helpful for more introverted students, who may be reluctant to connect with an admissions officer at an in-person recruitment event. Some students, Hoffman pointed out, "do not feel comfortable actually [talking] face-to-face. They'll be holding onto your brochure, or they'll just grab a brochure and then go away, and then maybe work up the courage to talk to you. But [connecting] online somehow makes things easier for those students."
This virtual format has also allowed the university to avoid the limitations of travel. Previously, they would visit yield events in countries such as China and India over the course of several months, where they could connect with a limited number of students in person. This past spring, these yield events moved entirely online and proved incredibly successful. They were held "across six units on campus and three continents. That could not have happened in the past," Hoffman explained. It's been so effective that the University of Delaware plans to continue this strategy moving forward.
While the disruption COVID-19 has wrought on the industry is already evident, Maine wondered how it will provoke new thinking on campuses across the US and how they're going to approach international outreach.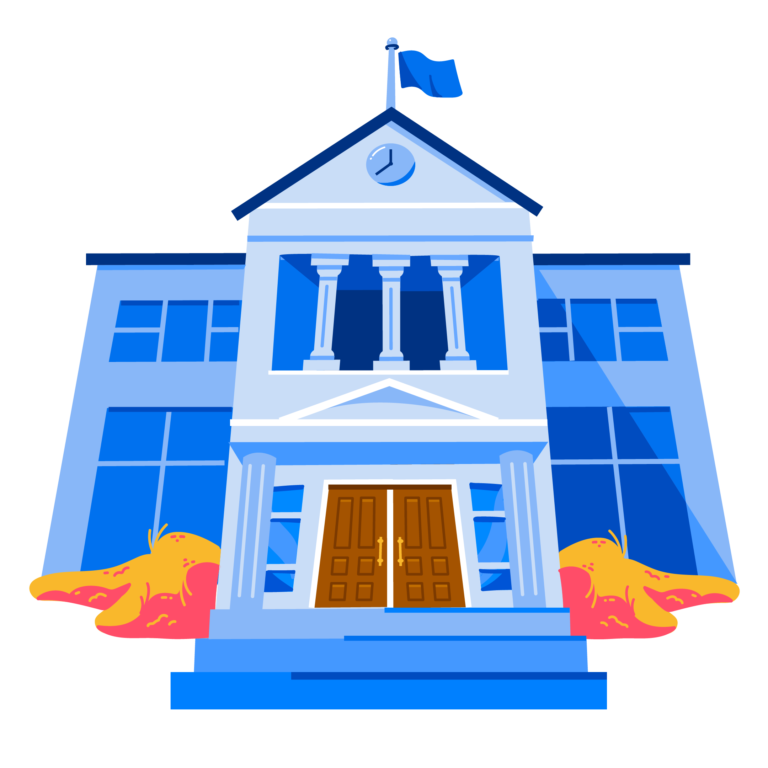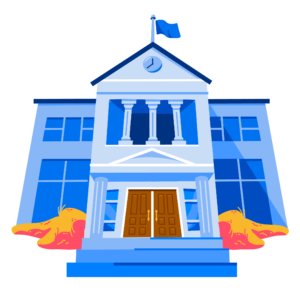 Supporting International Students During COVID-19
Knowing that students are facing financial difficulty amid the COVID-19 pandemic, none of the three universities that participated in the discussion have raised tuition this year for domestic or international students. They're also flexible with application fees and waivers, with the University of Delaware implementing an international student application fee waiver.
All three universities are also eliminating obstacles to the application process, accepting electronic documents wherever possible and being flexible with other requirements. Both the University of Colorado Denver and Western Michigan University are accepting the Duolingo English test. While the University of Delaware is not currently accepting Duolingo, they are being more flexible regarding the testing options they accept.
Sletteland has been impressed by the University of Colorado Denver's response to international students. "It's actually been really heartening to see how much the university has rallied together to support international students during this time," she said. "We were able to award something like $250,000 in emergency support grants for our continuing international students, because we realized a lot of them lost jobs and were in difficult situations. We really wanted to show support for these students so they're able to continue their degrees."
As for Western Michigan University, they received emergency funding in April of this year and hope to secure more funding to assist students this Fall.
Work Opportunities for International Students
Finally, the conversation explored two attractive work opportunities for international students studying in the US: Curricular Practical Training (CPT) and Optional Practical Training (OPT).
CPT enables students to work in the US during their studies.

OPT allows students to work in the US for one year upon graduating or up to three years if graduating from a STEM-designated program or major.
These two employment opportunities are a big part of the value proposition of studying in the US and remain available to students during COVID-19.
The COVID-19 pandemic has highlighted the importance of international programs on campus. 
"One thing people don't really discuss is how international student enrollment—any tuition revenue that's generated by these students who are typically out of state and charged higher fees—is critical to underwriting campus functions, budgets, scholarships, and things that are critical to the operating campus," said Maine.
From a student perspective, it's understandable that some international students may have anxiety about beginning their program amid a global pandemic. However, there are many scholarships, fee waivers, flexibility with documentation, and other temporary measures in place. Now is arguably the best time for international students to move forward with their dream of pursuing post-secondary education in the US.
Watch the on-demand webinar, Opportunities and Options: Studying in the US.
---