While choosing Canada as a destination to complete your international studies in is exciting, it presents a variety of challenges you must learn to adjust to. Depending where you're travelling from, Canada's culture may be quite different from your own. These differences can range from cultural and social, to academic differences.
It's important to remember adjusting to a new culture is a very gradual process, and is something each student experiences. You'll find Canada has different values, beliefs, traditions and customs than those in your home country. The buildings may look different, people may act and dress differently, no one speaks your language, the list goes on.
Adjusting to the way of life in Canada will take some time, however embrace the ups and downs in the process. You will learn a lot about yourself and your new home.
This blog post is intended to help you understand what to expect when adjusting to student life in Canada.
Canadian Culture
Let's quickly start by defining culture. As defined by Cristina De Rossi in Live Science, "culture encompasses religion, food, what we wear, how we wear it, our language, marriage, music, what we believe is right or wrong, how we greet visitors, and a million other things."
All this being said, Canada is a wonderful country to study in with diversity playing a large role in its history. Though there are two official languages including French and English, the country boasts itself for its mosaic of people who come from different backgrounds, creating one of the most multicultural countries in the world. The wonderful thing is, Canada encourages all people living in the country to embrace their backgrounds, traditions and culture, as it aims to protect multiculturalism. Canada features a variety of values including diversity, inclusion and fairness amongst many others. The country is recognized as one that offers a warm welcome to all visitors and new permanent residents, and as a land of opportunity.
Stages of transition
You will go through a number of stages before you're comfortably settled into your new home. Keep in mind that you are not alone in this. It's very normal to experience a variety of emotions, such as the ones listed below. However, do your best to stay open-minded, positive, strong and curious — this will help you transition.
Honeymoon
The very first stage in your transition period, the honeymoon stage, may last for a few weeks or a few months. Everything is new and you feel a sense of excitement mixed in with some nervousness and anticipation. Even before your flight, adrenaline rushes through your body and you have no time to feel your nerves. The good part is, you don't necessarily feel the initial "shock" period of change because of this. The locals are friendly and keen on assisting you with your transition.
Hostility
Once the adrenaline wears off, you begin to experience some hostility. You realize you're in a different country trying to adapt the new culture. Perhaps you're having difficulties communicating with others or you're frustrated with setting up your new phone services. You miss the ease of being at home, but remember, these feelings will wear off quickly. It's something you must experience as you transition into your new environment.
Acceptance
At this time, you begin to accept your situation and realize what a wonderful opportunity it is. Despite challenges, you begin to accept certain situations and no longer experience hostility and frustration, but rather appreciation. You release the feeling of wanting to return home, and begin to enjoy your time as you adjust.
Adaptation
You begin to feel comfortable and more "at home" in your new environment. Things feel natural, and you both understand and enjoy the processes in the country you're in.
Canadian Climate
This may be your first time experiencing diverse weather. Perhaps you're from Brazil or India where it's constantly hot, in which case surely you've never seen snow. It's exciting to see the changes in weather throughout the year however you must be sure to pack accordingly. It also is a big adjustment! Here's some information about the different seasons you'll experience while studying in Canada.
Fall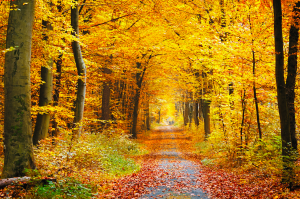 At the start of September, the cool air starts to move in and the warm summer weather starts to move out. Perhaps the most colourful season of the year, leaves begin to change different colours from green to bright orange, fiery red and golden yellow. You can get by with a light jacket or vest, but this won't last too long as the nights begin to get colder. This is the ideal season to go on hikes, canoe trips, bike rides and road trips.
Winter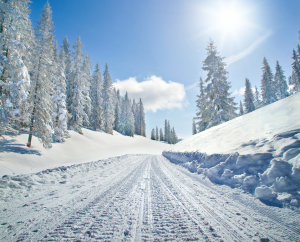 The coldest season, especially in Canada. Winter begins in December and can last through to March. The season isn't consistent every year, but you're sure to experience a snowfall at least once. During this time, many Canadians bundle up in their winter gear and skate, toboggan, ski and snowboard outdoors. For many Canadians, this is also the time of year to cheer on our favourite ice hockey teams.
Spring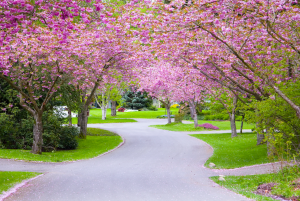 It may be a bit rainy, but spring is the season we finally begin to get over the cold winter weather. The snow begins to melt in April and May, the grass starts to regain its bright green colour and the trees and flowers blossom.
Summer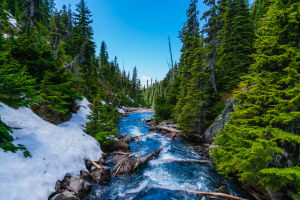 June, July and August tend to be sunny, hot and in some cities, humid. Many like the chance to get away from the city and sit by the lake up north or on a beach. Others partake in water sports such as kayaking, swimming, paddle boarding and more.
University Resources
Each school has different resources available to their student body. From assisting student transitions, offering guidance for particular courses and navigating student jobs – universities cater to all students' needs. Be sure to visit your host school's website to learn more about this.
Adjusting to a new culture will be the most interesting, challenging and exciting time of your life. It's an opportunity of a lifetime. Be curious, positive, open-minded, humorous and strong. You'll want to embrace every minute of it.
To begin your international journey with ApplyBoard, register your account here. If you've already started you application and have questions, be sure to visit our FAQ page. Interested in learning more about the benefits of studying abroad? Read more of our blog posts!
Adrianna Dyczkowsky, Public Relations Specialist at ApplyBoard
---