This week ApplyBoard hosted our first ever workshop in Lahore, Pakistan. Held at the Pearl Continental Hotel, we connected with 73 local recruitment partners for a day of networking and educational insights. This workshop was part of a series of Pakistani events, including EduCanada events with partner schools Fanshawe College and Sheridan College.
ApplyBoard 101 was a fantastic opportunity to strengthen working relationships, share industry updates, and exchange ideas. Our recruitment partners travelled from far and wide to join us at the event, with some coming from as far as Sargodha, Islamabad, and Faisalabad.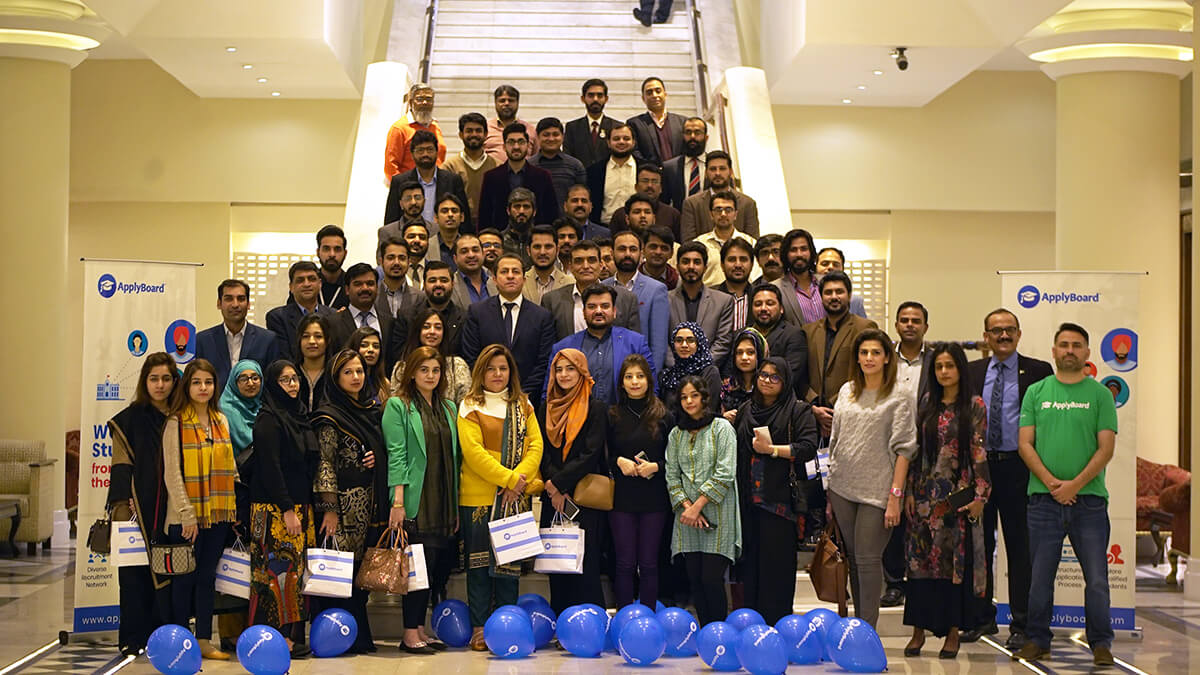 Guests were given insight into how the ApplyBoard platform could streamline their operations, help them process students more quickly, and make more commissions. The event included a live demonstration, networking opportunities, and a Q&A session with an ApplyBoard expert.
Guests also participated in a live webinar on the study permit process with our in-house immigration consultant, Hari Ghai.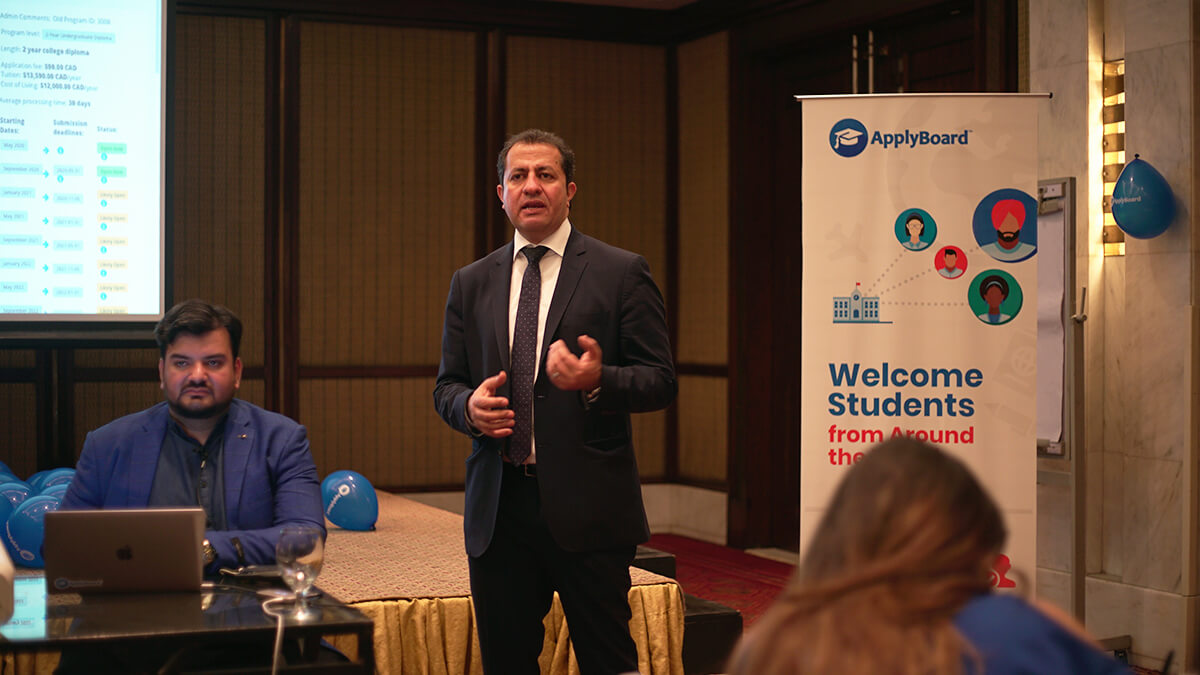 Sessions introduced several of ApplyBoard's Canadian and U.S. partner schools, giving insight into our rapidly growing network of 1,200+ primary and secondary schools, universities, and colleges. 15 Canadian schools and school boards were featured, including the University of Waterloo and Humber College. U.S. schools included Washington State University and the University of California Berkeley, among several others.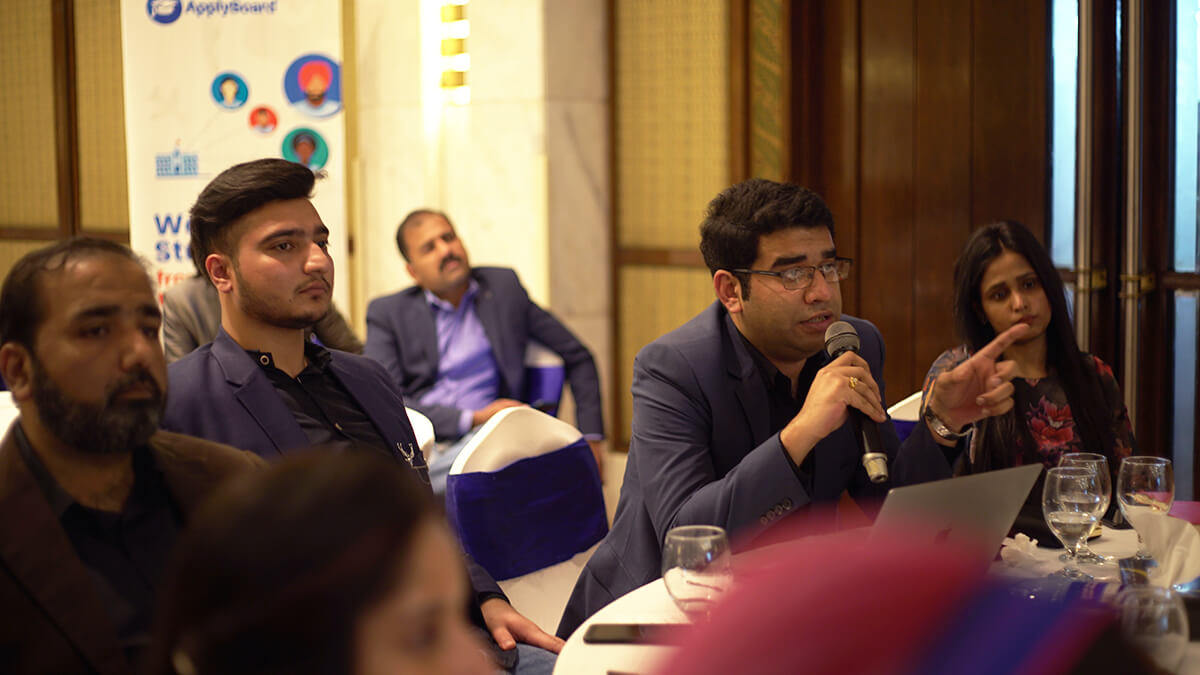 "It was an amazing experience; our partners are very excited about the numerous academic opportunities they can offer to their students by working with ApplyBoard." -Khaled El Hennawy, International Recruitment Director at ApplyBoard
ApplyBoard 101 was a rewarding event for both attendees and organizers. The workshop provided the space to discuss Pakistani student interests, answer questions about North American education systems and post-graduate opportunities, and share new information with our recruitment partners.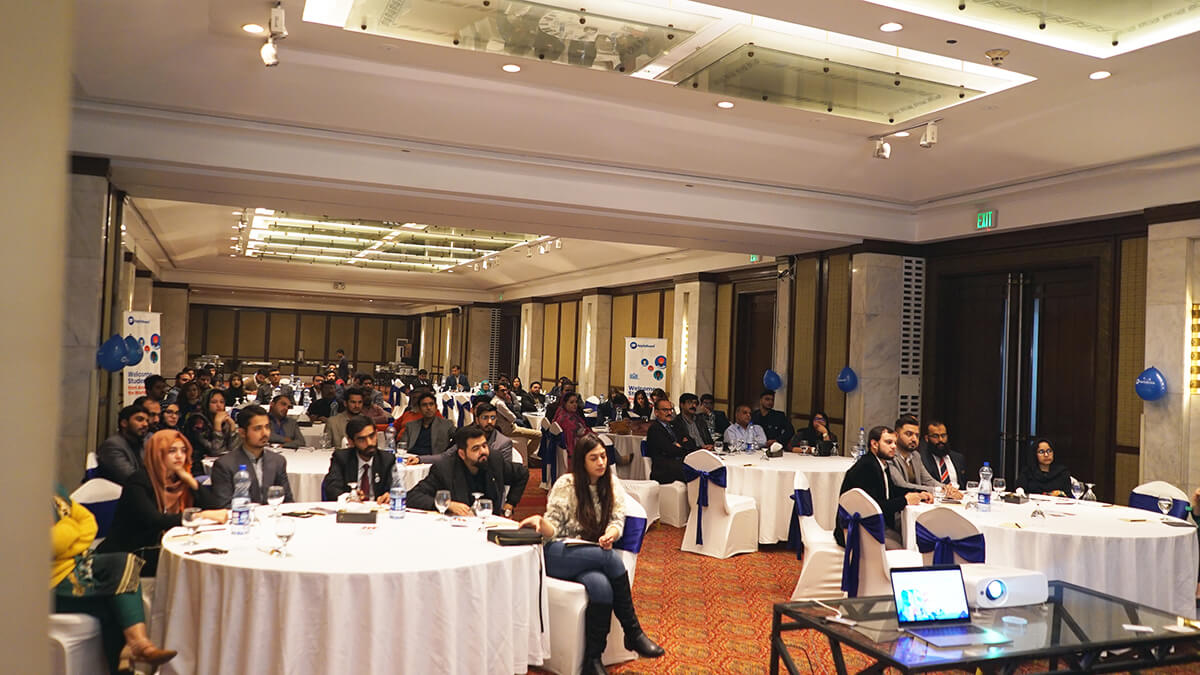 We're excited to continue offering partners our full support as we provide the best possible guidance and application experience.
Interested in attending a future ApplyBoard workshop? Check out our website for upcoming events and webinars.
---