Canada is a beautiful country with clean cities, picturesque landscapes and 3 awe-inspiring oceans. Canada also has some absolutely stunning universities. This is why we decided to put together a list of the most beautiful universities in Canada.
Quest University
You might be asking yourself, what is Quest University? If you don't know, this is a good opportunity to research the institution. It is Canada's first independent, not-for-profit, secular university. In fact, it only opened its doors recently in 2007. Moreover, it is what you call an unconventional curriculum. Check it out here.
It's located in Squamish, British Columbia and therefore, has tremendous views of the mountains and the glacier-carved valley. The campus is fairly small but the views are big. You can sit on a balcony while you study and overlook the powerful Rocky Mountains. On the other hand, you might choose to simply enjoy the modern architecture of the decade-old buildings. As a result, there's no doubt it's not only one of the newest, but the most beautiful universities in Canada.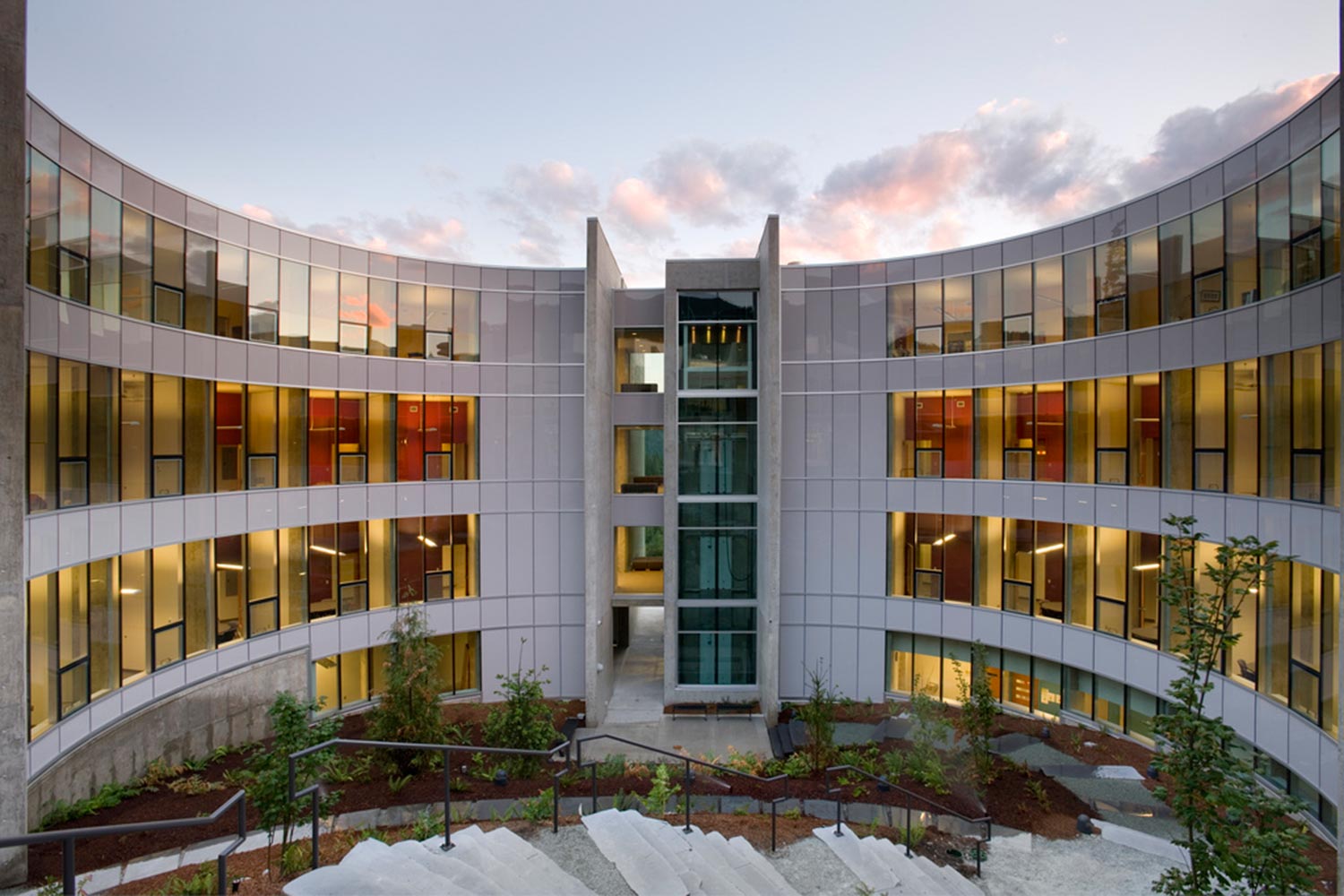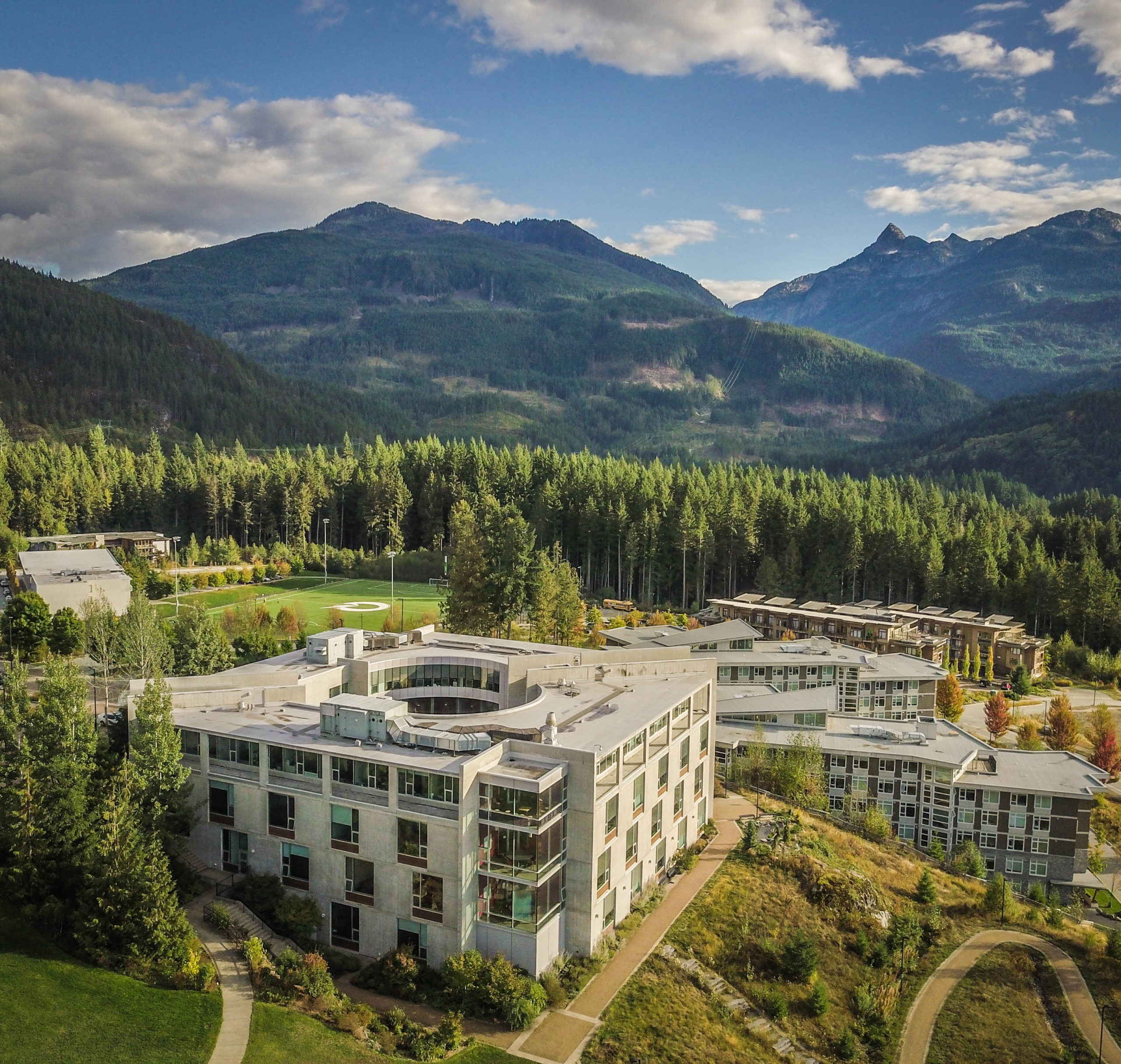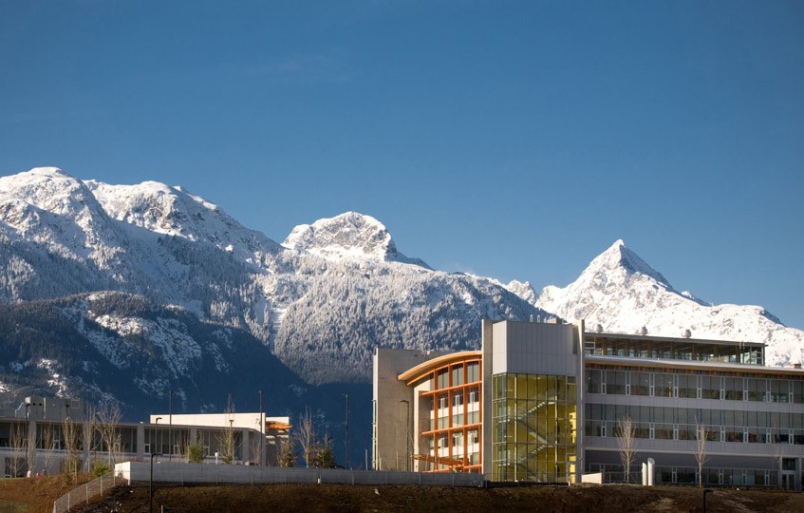 University of British Columbia
Many are aware of how beautiful UBC's campus is. Nonetheless, it doesn't mean we shouldn't remind you one more time. We cannot overstate the stunning views this university has. This alone makes it one of the most beautiful universities in Canada. It truly has it all; cultural gems like the Chan Centre for Performing Arts, modern buildings like the Pharmaceutical Sciences Building or the new Sauder building, beautiful old limestone buildings like the Theology building, or buildings that are the combination of both like the Irving K Barber building. Our favourite is the Indian Residential School History and Dialogue Centre, a marvel in every sense of the world. The campus even has its own skatepark.
What brings it all together is how it all seamlessly fits into nature. Consequently, UBC has a reputation as one of the best schools in Canada. It's also one of the most beautiful universities in Canada, and the reputation is well earned.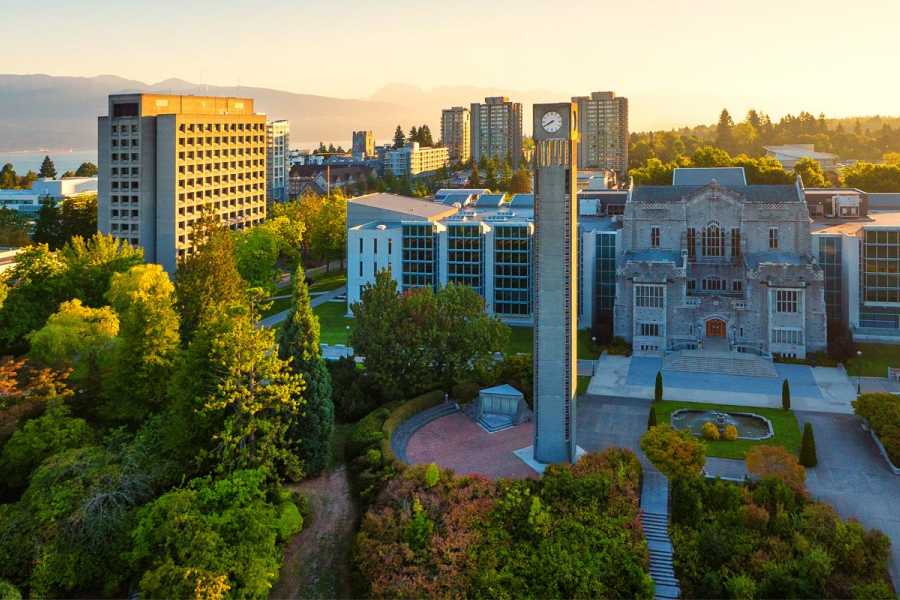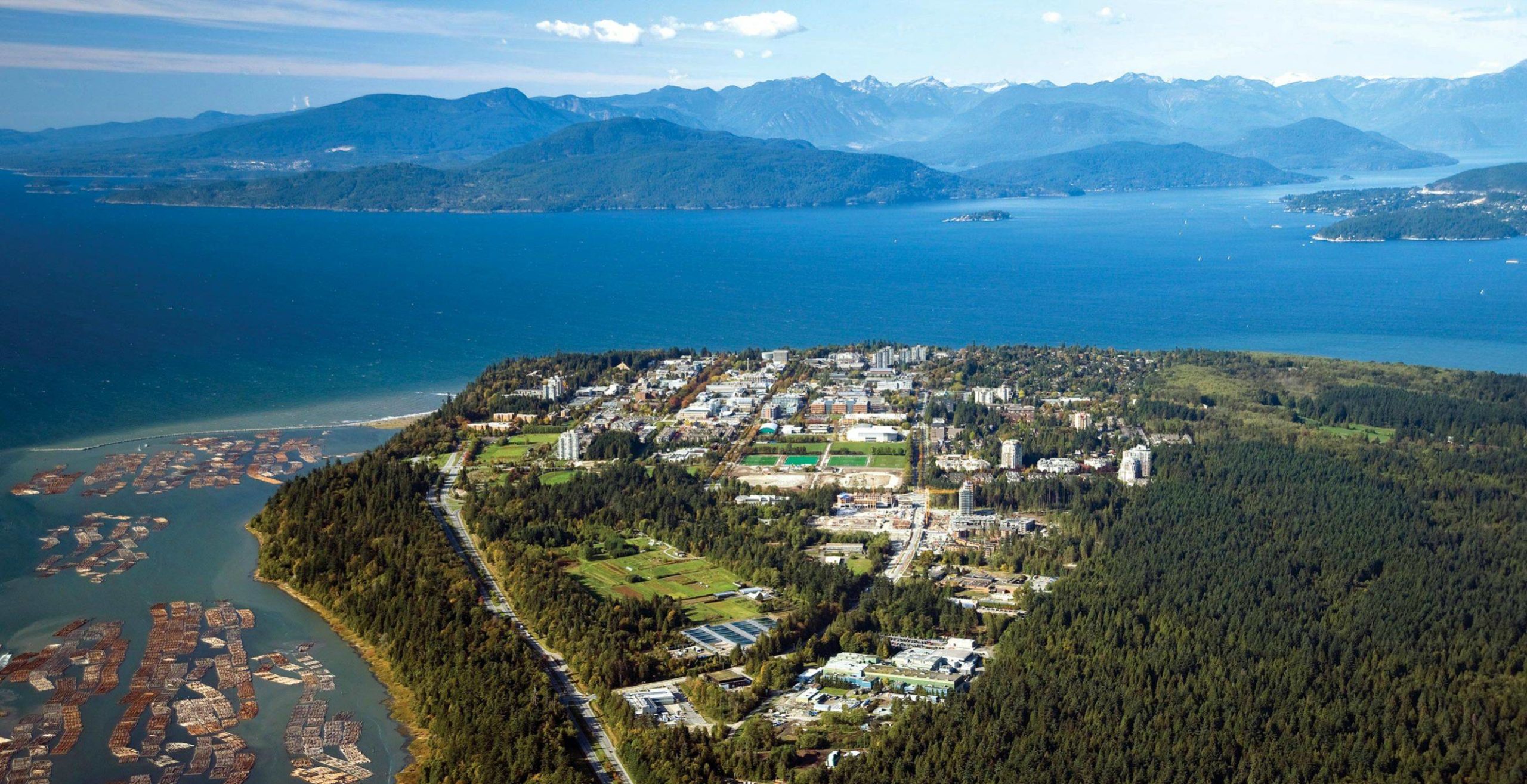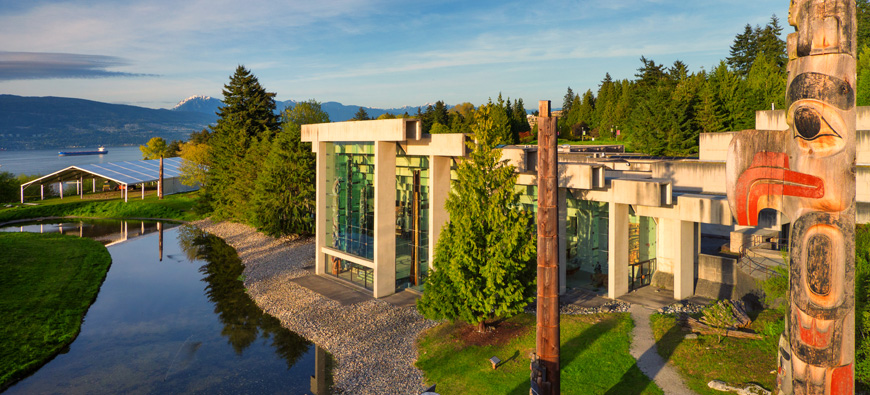 Royal Roads University
Not to overdo how many universities are from BC on this list, but the province just so happens to host incredible campuses. Located in Colwood, BC, one of the buildings on this campus is so stunning you may think it looks like Professor Xavier's mansion from X-Men. Well, that's because it is. Hatley Castle, the estate and Hatley Park are all part of Royal Roads University. In this park, you'll find many beautiful gardens, including a Japanese Garden. What's more, the campus also has stunning views of the ocean. What more could you ask for? As a result, this is one of the most beautiful universities in Canada.
Want to go to Royal Roads University? Register for an account on ApplyBoard.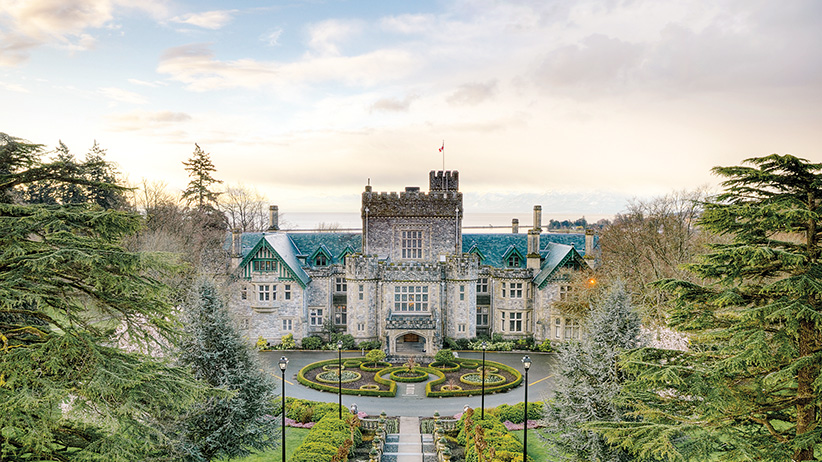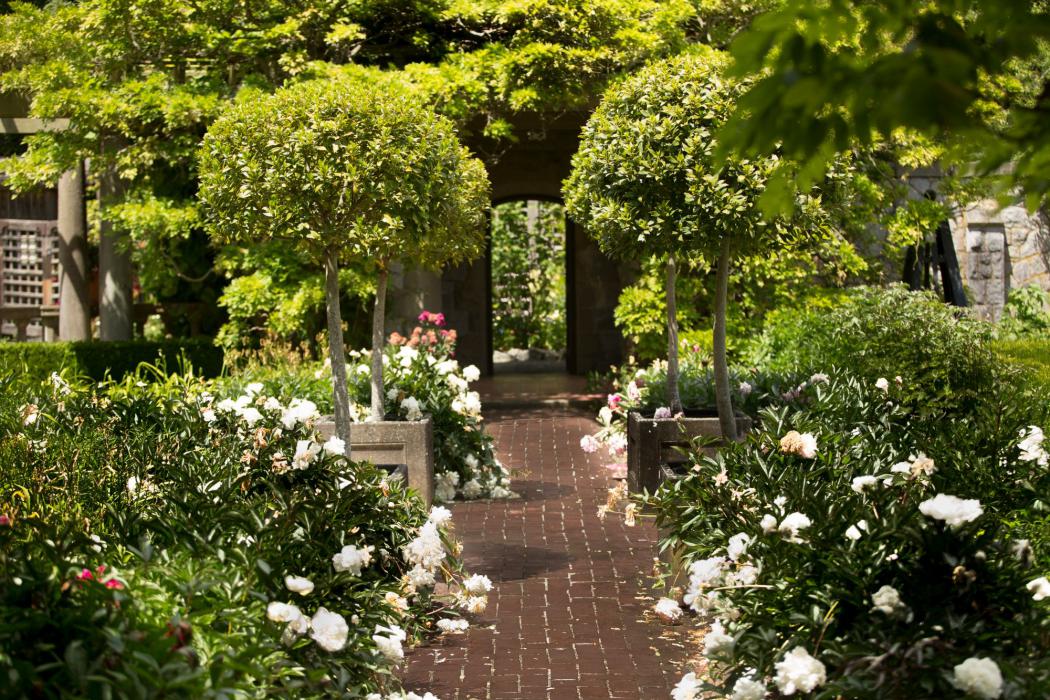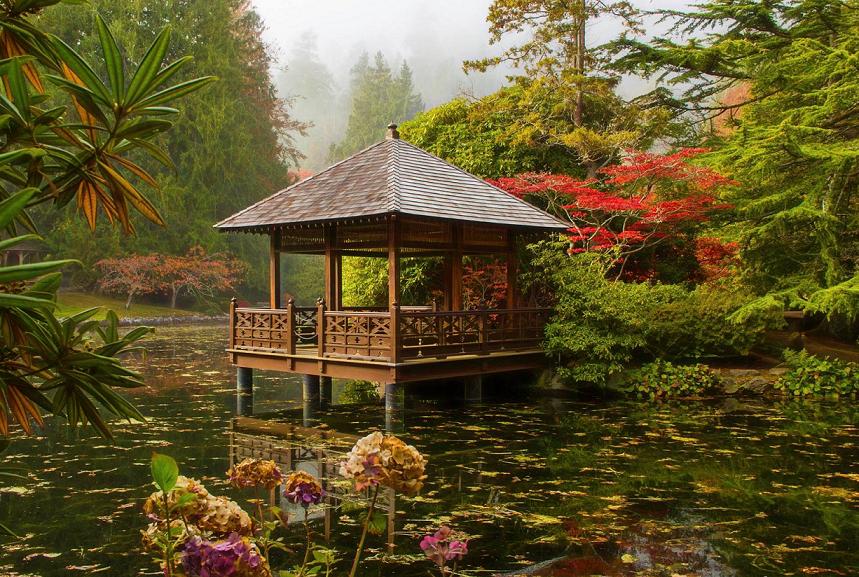 Mount Royal
Located in Calgary, Alberta, this campus looks like a mixture of a golf & country club and an art gallery. The buildings are architecturally stunning and modern yet the grounds are scenic. In the middle of campus is a pond and beautiful amphitheatre. Not only is this a great study location, but probably one of the best casual event locations of any university in Canada. Of particular art-gallery look is the exterior Riddell Library and Learning Centre. This building also boasts possibly one of the trendiest interiors of any library in Canada. Lincoln Park is also a great first impression of the university as you enter.
Further, there is a new Campus Master Plan that will develop Mount Royal into one of the most beautiful universities in Canada. They will improve Lincoln Park and create a new central gathering space and student centre. We look forward to seeing this university as it progresses with its new plan.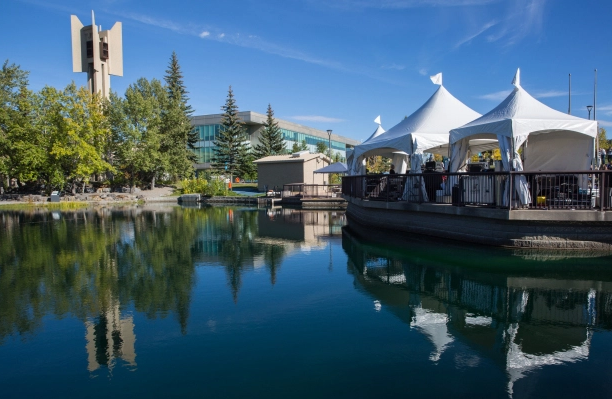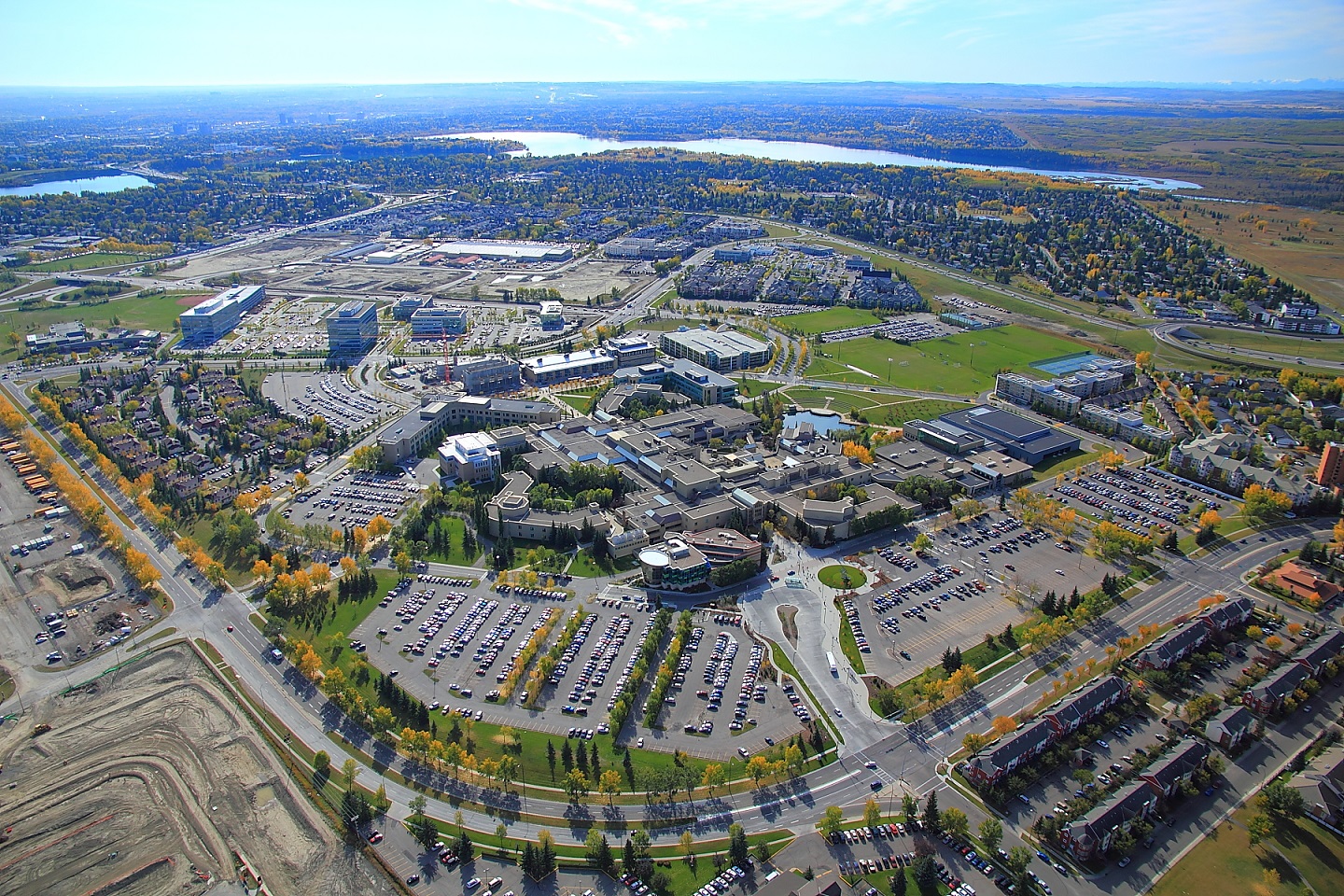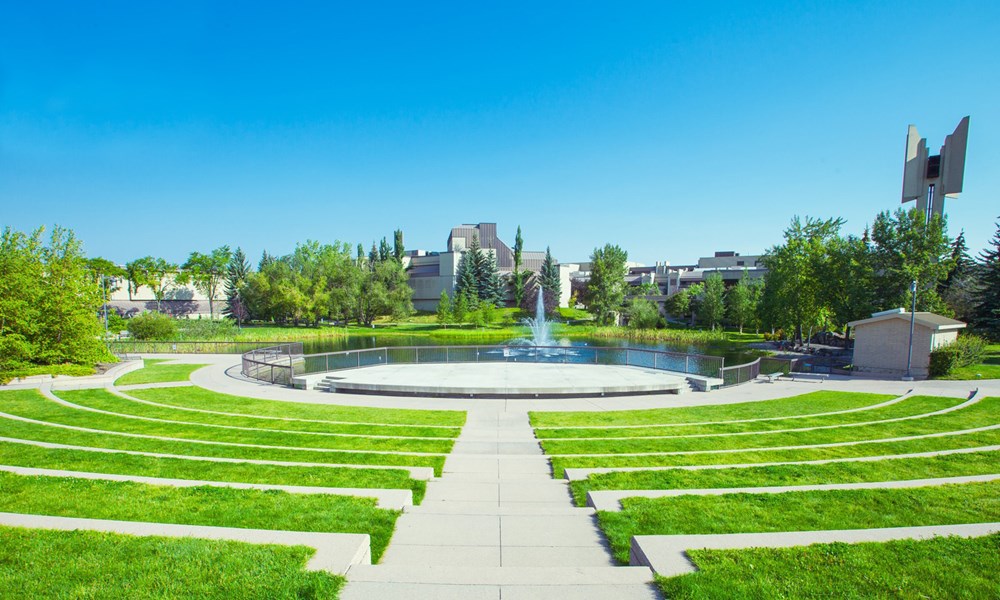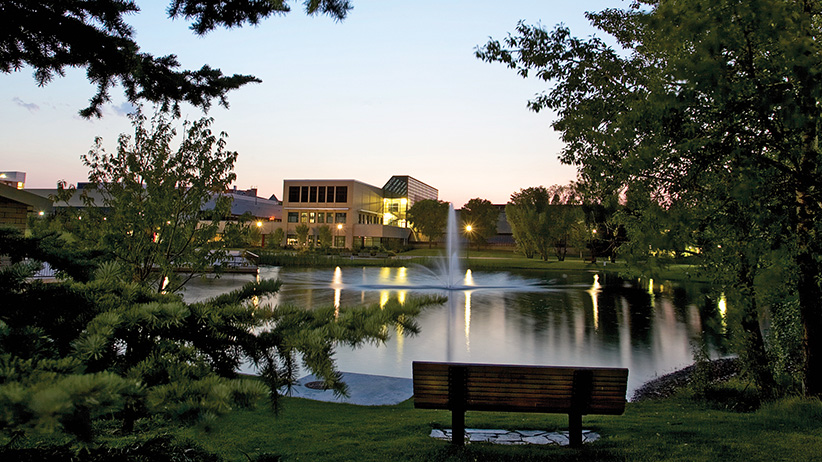 University of Manitoba
Located in chilly Winnipeg, the University of Manitoba has a historic and beautiful campus. Founded in 1877, it's the oldest university in Western Canada. The Manitoba Agriculture College was built in 1906 and one of its early buildings is still part of U of M. In fact, the Administration Building of U of M was built in 1912 and remains the centrepiece of the campus. Right behind it is the Tier Building, another stunning building that was built in 1932. It's a dramatic limestone building which represents a nice contrast to the brick buildings features on the original campus. In addition to the heritage buildings, there are beautiful modern ones, most notably the ARTlab. This building is very modern and is neatly nestled in between older buildings. It also may be arguably the most impressive art building of any university in Canada.
On top of it all, the campus is hugged by red river, providing beautiful views from campus. Between its history, modern and historic buildings, the University of Manitoba cracks our list of most beautiful universities in Canada.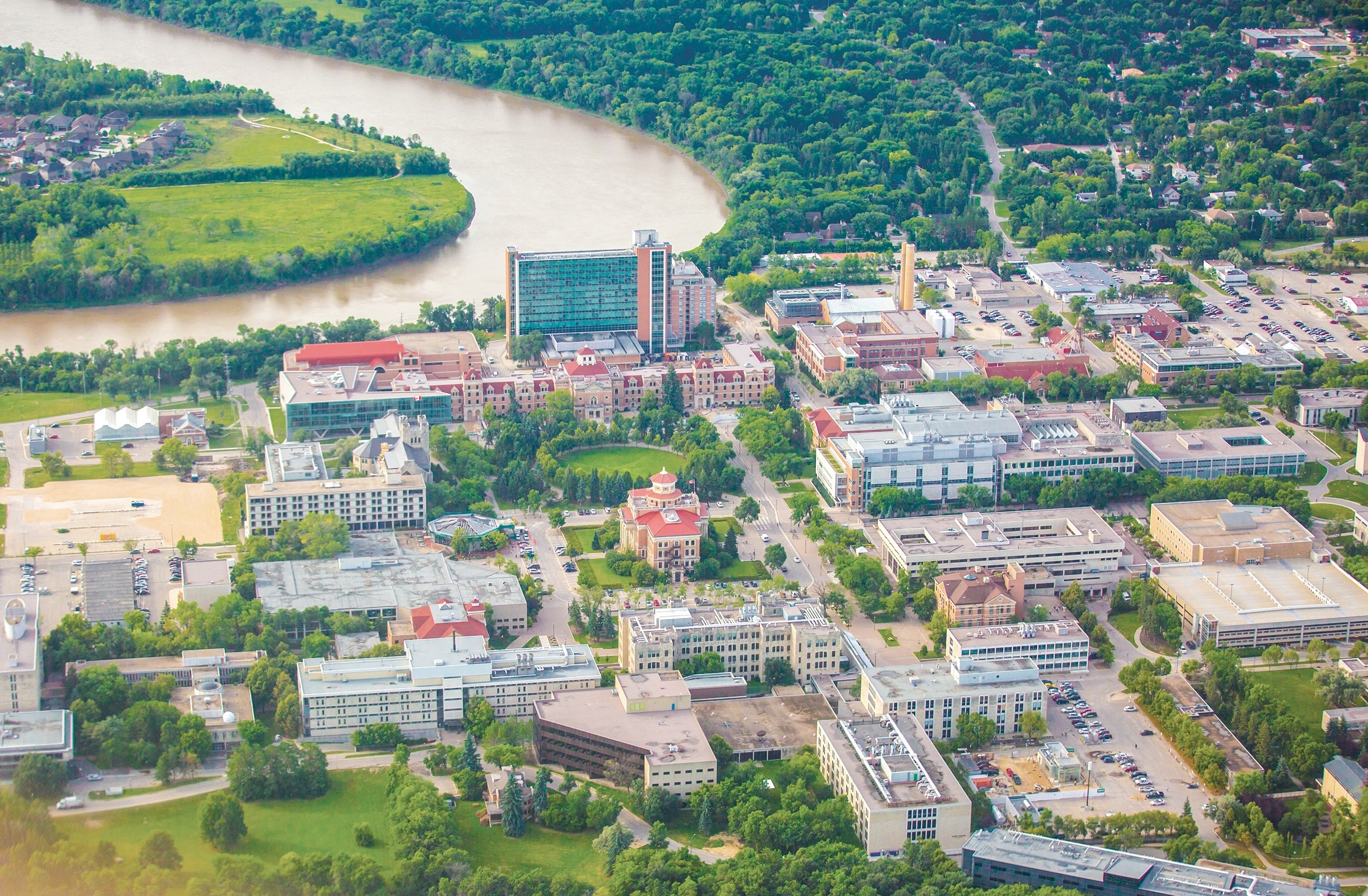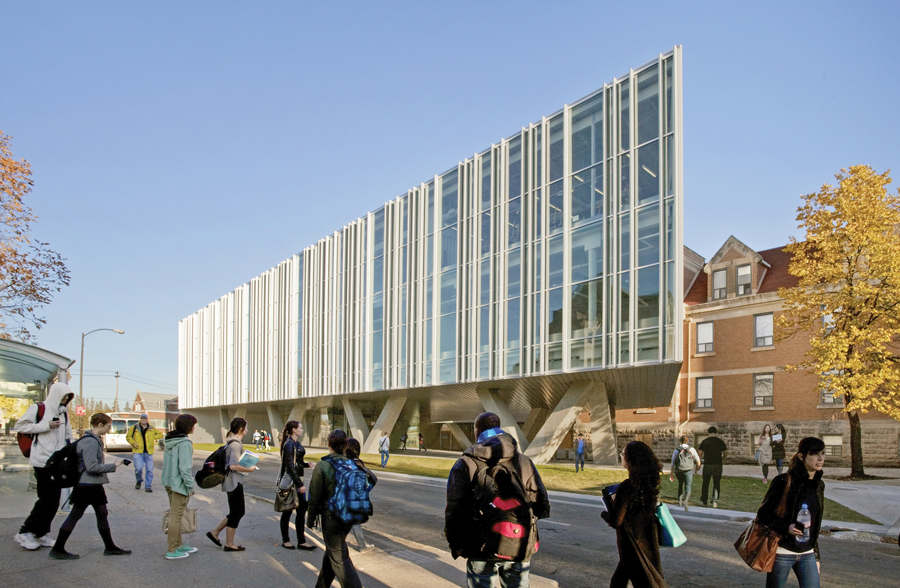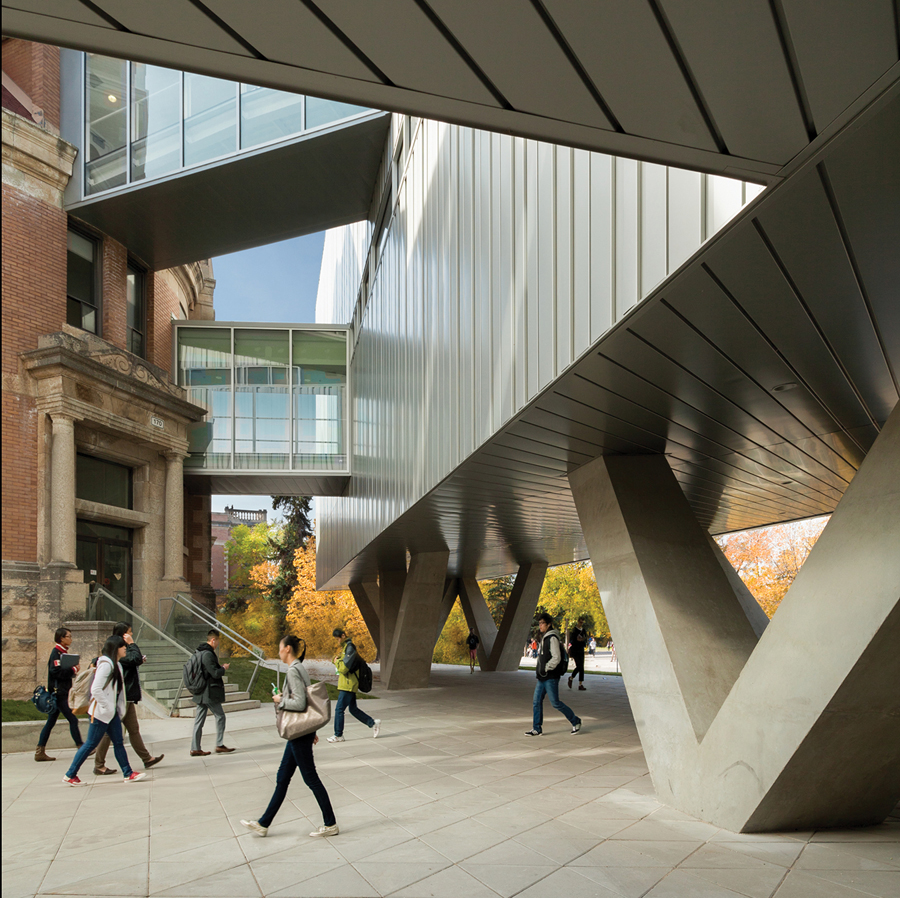 Lakehead University
Located in Thunder Bay, Ontario, Lakehead University is a beautiful hidden gem. Given its distant proximity to larger city centres, the campus doesn't get the attention it deserves. For this reason, it makes our list of most beautiful universities in Canada.
The campus features a plethora of stunning buildings. The Port Arthur Collegiate Institute (PACI) building is a gorgeous limestone building that houses the Faculty of Law. We are incredibly excited about the upcoming Gichi Kendaasiwin Centre.
Students are exposed to great natural views on campus, such as Lake Tamblyn. Although this was controversial due to the impacts on the existing river, it is undoubtedly the centrepiece of the university. For such a small campus, it is definitely one of the most beautiful universities in Canada.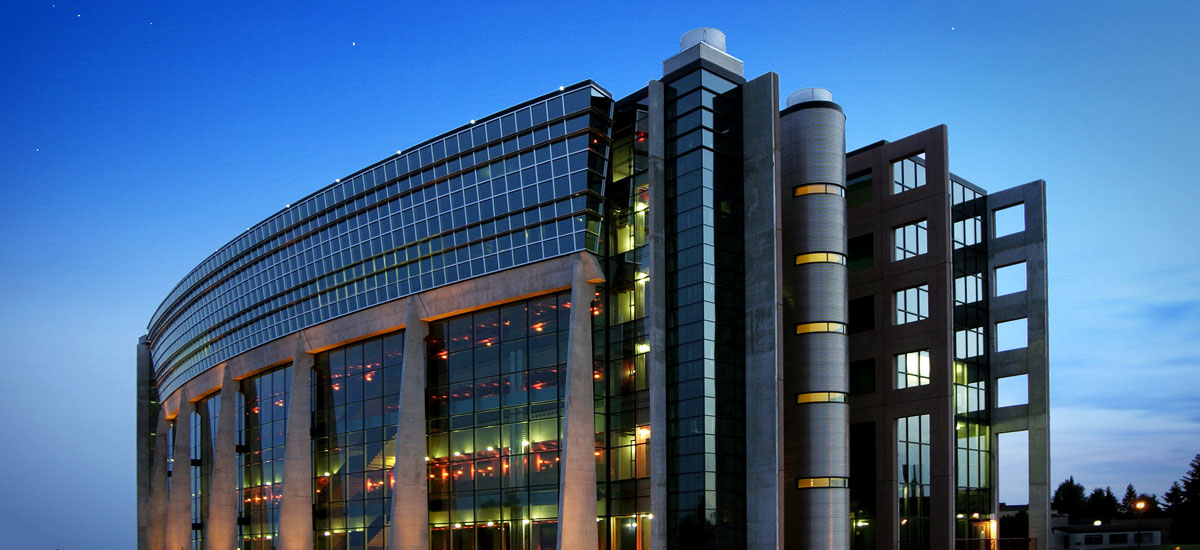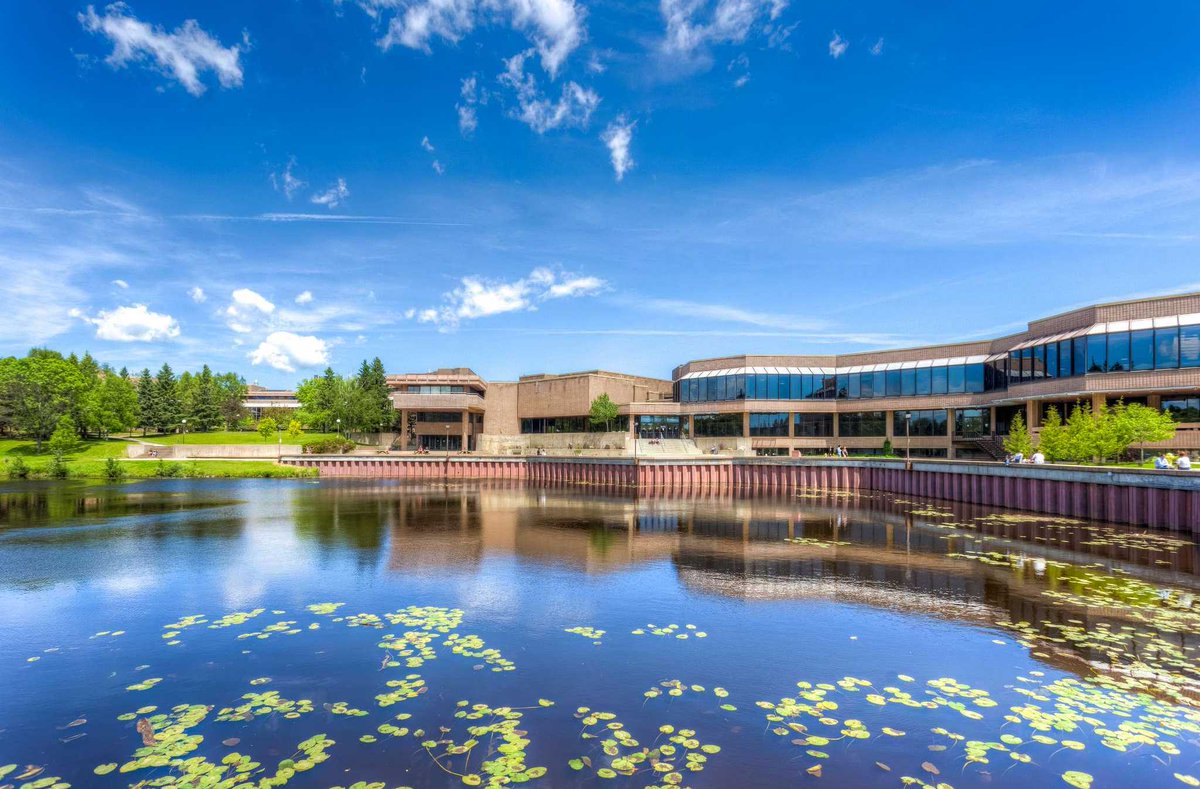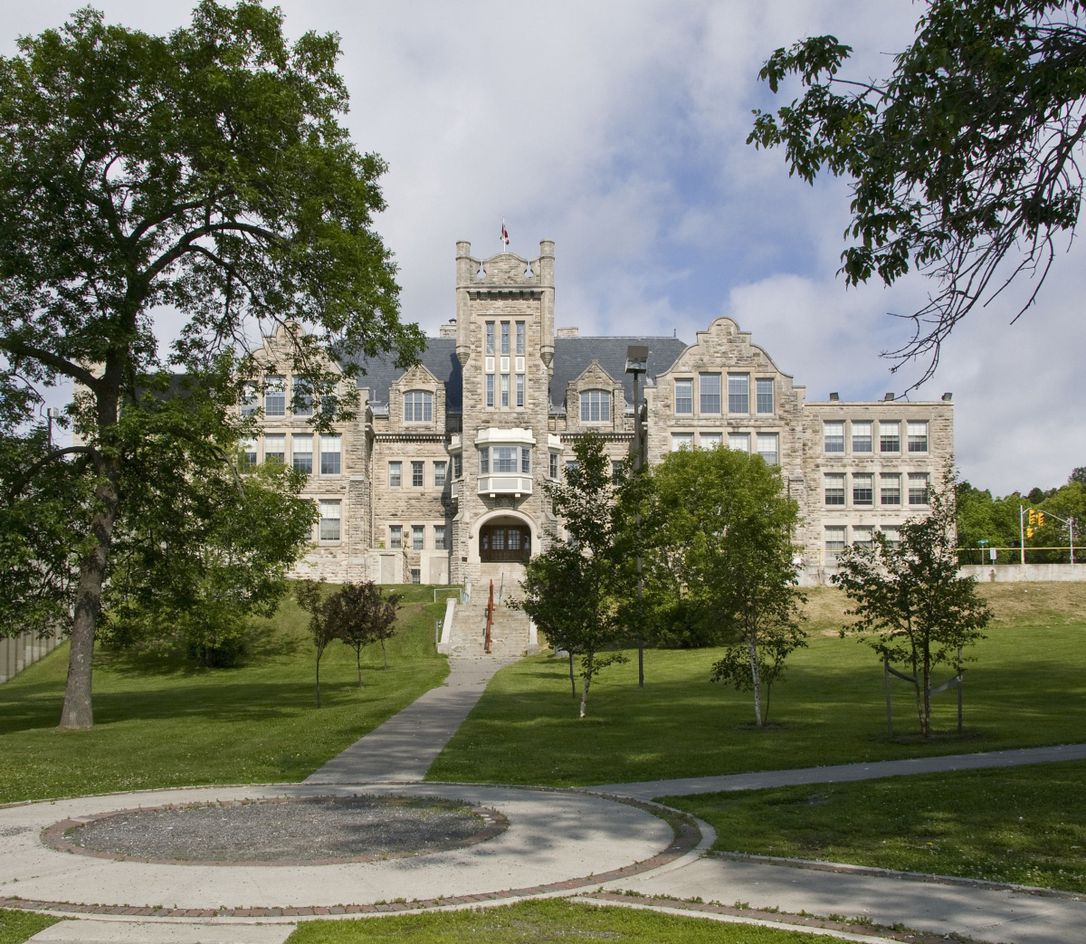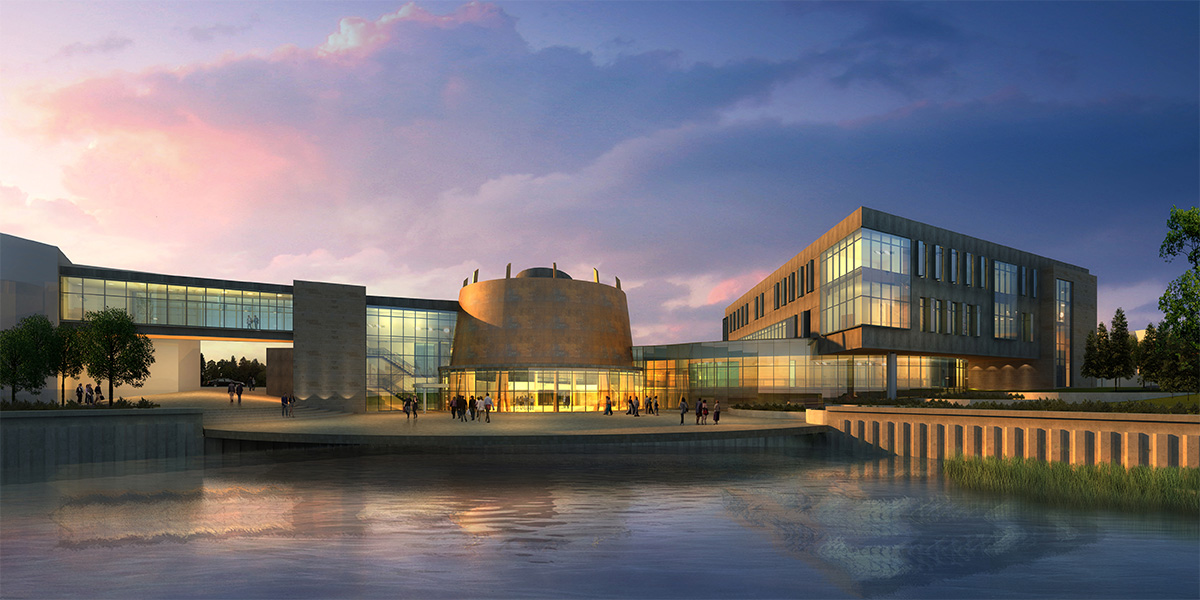 Queen's University
What we love about Queen's is it has a consistent look throughout its buildings. Similar to many mentioned above, the older buildings are beautiful limestone buildings. Seems as though many school campuses like limestone! The new buildings blend the limestone style with modern architecture. The new faculty law building is a perfect example of this blend. This is a nice change from the current glass-heavy modern buildings. Notable spaces include Grant Hall, the new Smith School of Business extension, John Deutsch University Centre and the Ban Righ Dining Hall.
There is plenty of greenery spread throughout the campus, especially at the Snodgrass Arboretum. Here, students can get lost walking through countless trees.
Being located in Kingston, Ontario, Queen's also has wonderful views of Lake Ontario. Be careful of the wind coming off of it in the winter though. It creates some cold weather. For a great community feel with a mixture of nature and tremendous architecture, Queen's University must be one of the most beautiful universities in Canada.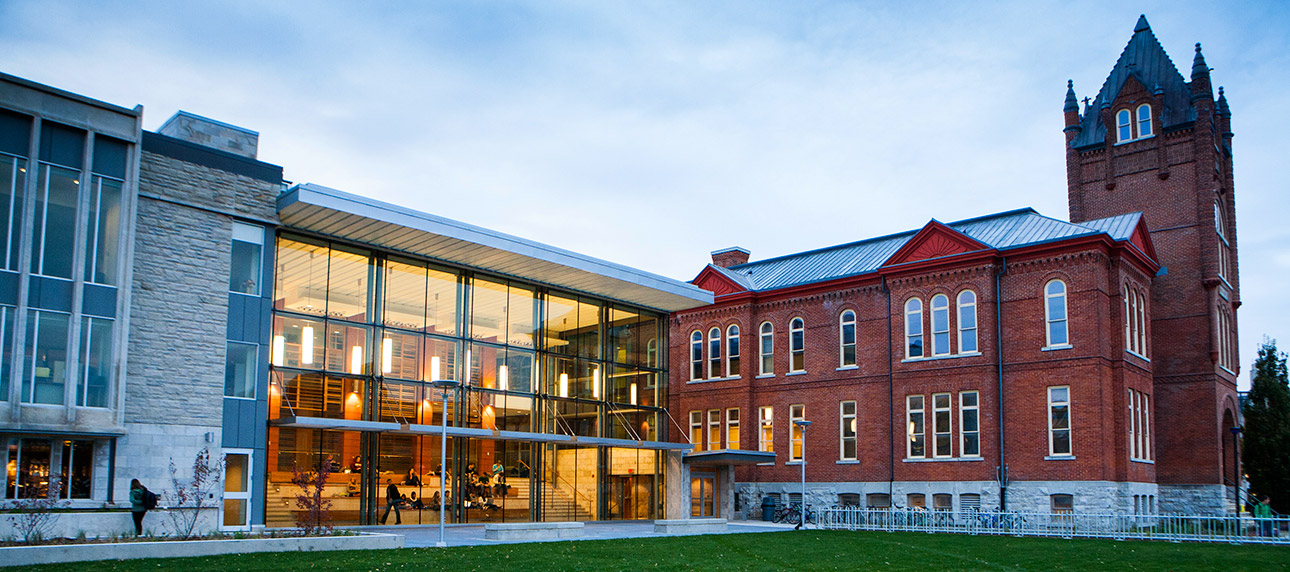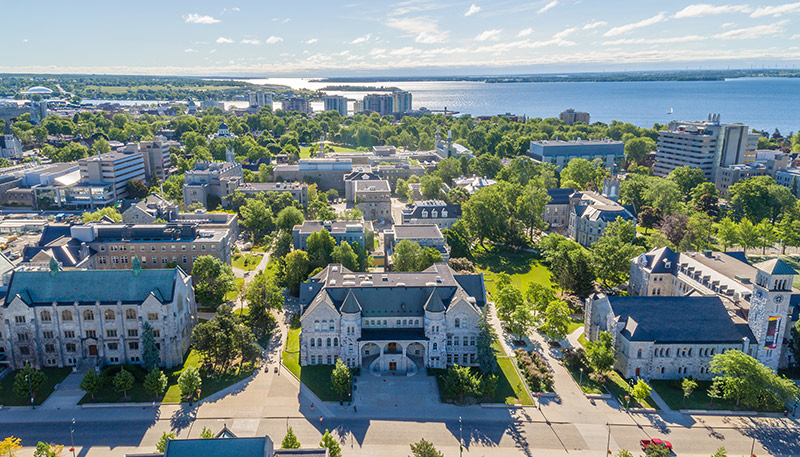 St Francis Xavier University (StFX)
Over the past 15 years or so, St. Francis Xavier University (StFX) has had the greatest revitalization of any university in Canada. Residences are either built brand-new or have frequent renovations done to them. Moreover, the school built a new state-of-the-art recreational facility to add onto the existing Oland Centre. Also built is a new science building and a world-leading sustainable development school. Subsequently, a business and leadership building, and soon to be state-of-the-art Public Policy school thanks to Brian Mulroney. All of this in just seventeen years. Impressive! By 2021, the school plans to host a brand new Centre for Health Innovation.
One thing we really like about the campus is, through this revitalization, they have created a unified look and personality in their buildings. In this way, it's similar to Queen's. The difference is instead of limestone, the school uses brick.
Finally, we want to mention StFX owns a plot of land on a beautiful beach called Crystal Cliffs. This in turn gives it a great resort-like setting in Canada.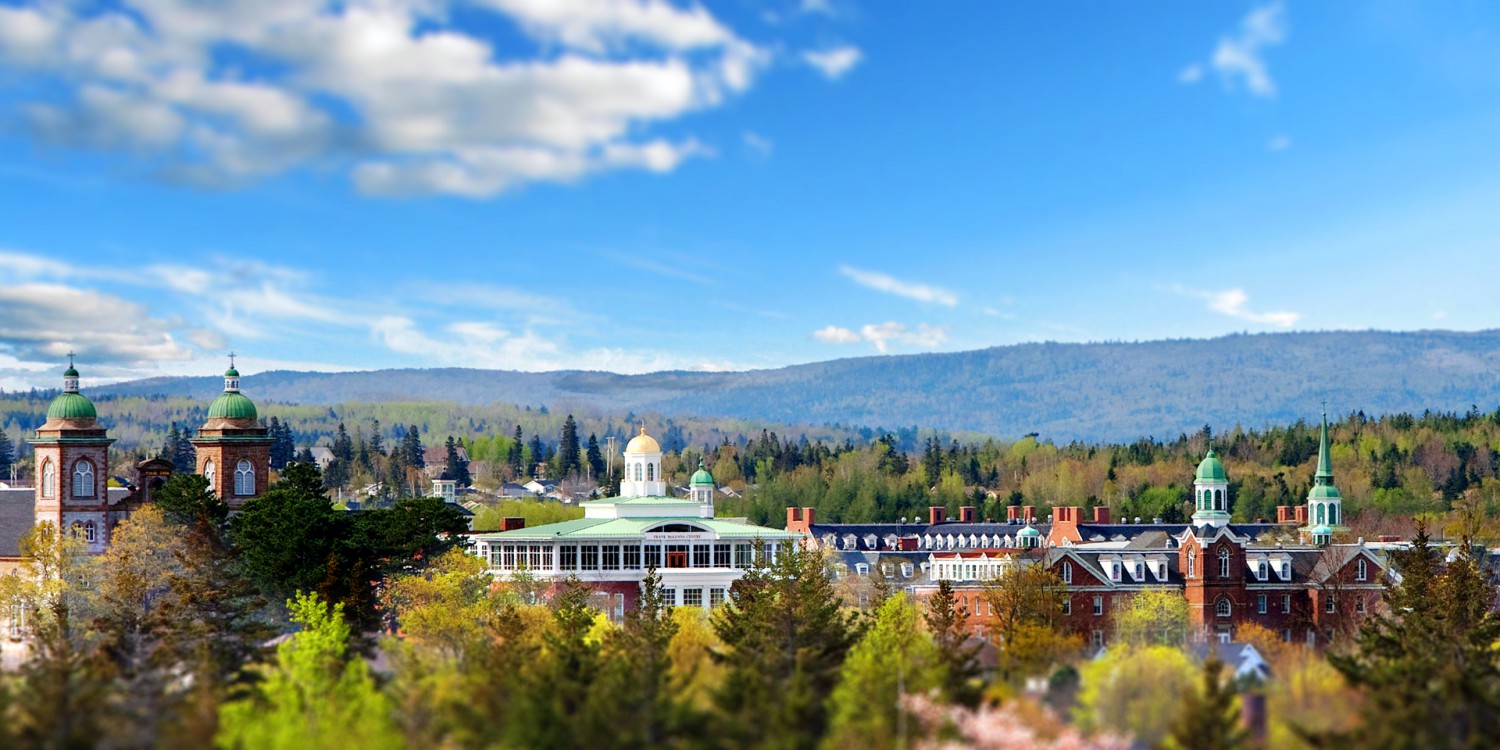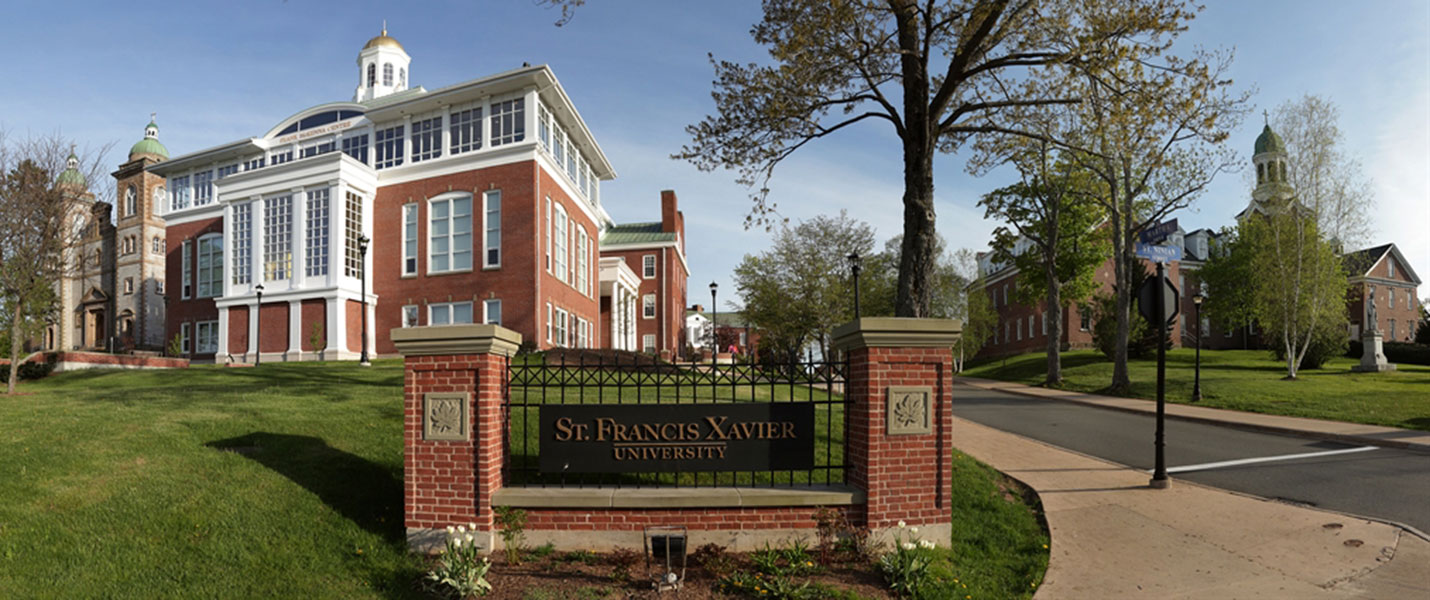 Summary
As you can see, Canada is home to some of the most stunning universities and campuses. Developing this list was a challenge, no doubt. There are just so many beautiful campuses in Canada. If you are interested in applying to any of these schools, register for an account on ApplyBoard to find out how to become a student at one of these beautiful universities!
---