Ontario is filled with some of the biggest cities in Canada, well-known attractions, beautiful landscapes, and outdoor activities leaving no lack of things to do in Ontario. Nonetheless, there are still a number of hidden gems in Ontario many are unaware of. Read on to find out what they are…
Flowerpot Island
Location: Georgian Bay
We'll be honest…it was tough to only choose one place from Georgian Bay. The area has some of the best water and landscape out of anywhere we've ever seen. However, Flowerpot Island is indisputably one of the hidden gems in Ontario. This is mainly because you need to take a boat just to get there (we hope you're feeling adventurous).
Located in the Fathom Five National Marine Park, you can depart from the popular Tobermory in the Bruce Peninsula to arrive at this natural marvel. The island is about 6 km from Tobermory, and two private tour boat companies make daily trips to get you there. See them listed below:
You can also choose to kayak or canoe there. We only recommend doing this if you're an experienced paddler because it's quite a distance and can be challenging.
Once you are on the island, you can explore caves, hike the island and visit the lightstation. When you get back to Tobermory, enjoy the quaint town and the amazing views of the crystal water!
Katherine Cove
Location: Sault Ste. Marie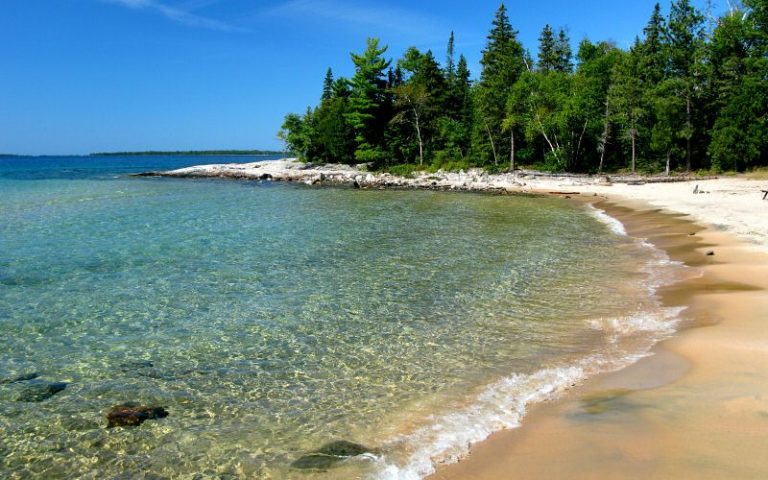 In case you're wondering, no, that photo is not taken in the Caribbean. Rather, it's a photo of Lake Superior Provincial Park. Katherine Cove is has some of the clearest water and sandy beaches around, particularly if you don't want to experience the crowds at Wasaga or Sandbanks. It's located on an easy stretch of the Voyageur Trail. Only 15 minutes away is Bathtub Island, which is essentially a natural bath!
Given how shallow the water is in Katherine Cove, it can be quite warm and also less wavy than most other places in Lake Superior Provincial Park. With this being said, this is a great place to go with children. You will also find incredible dunes nearby. Unfortunately this destination doesn't permit camping and it's important to respect the park rules.
Kakabeka Falls
Location: Oliver Paipoonge
Just west of Thunder Bay, you'll find one of the best hidden gems in Ontario: Kakabeka Falls. Although not nearly as large or powerful as the Horseshoe Falls in Niagara, it still has an impressive 40 meter drop. It also goes by the nickname "Niagara of the North." The good news about this park is it is easily accessible by car, and the hiking trails are similarly accessible.
The park has 169 campsites and 18 km of hiking trails — plenty for a weekend escape! If you are a geology enthusiast, you may want to visit this sight. It has some of the oldest fossils in the world.
If you love waterfalls but don't feel like going on a long hike just to see it or be amongst a large crowd, this is your best bet in Ontario.
Pukaskwa National Park
Location: Marathon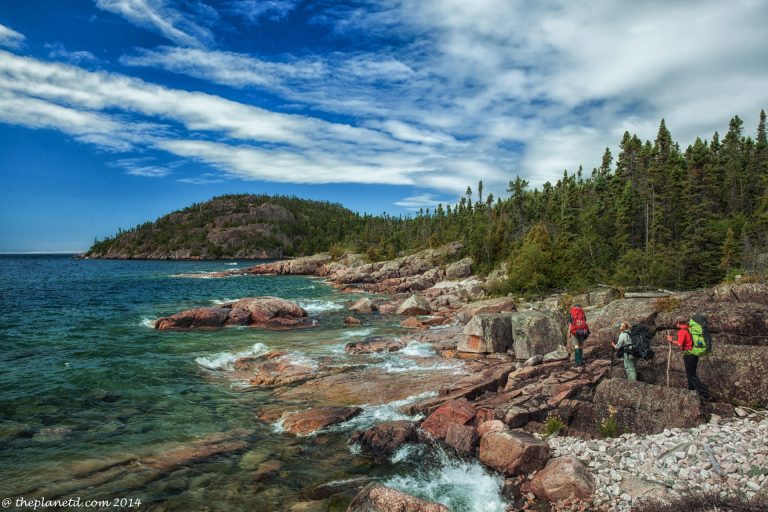 Also close to Thunder Bay on Lake Superior, you'll find one of our favourite hidden gems in Ontario: Pukaskwa National Park. The park has many rivers going through it, so if you want to explore rivers or the lake, the choice is yours. It also protects the longest undeveloped shoreline in all of Ontario. One interesting thing about this park is you can see thousands of years old rock structures from the original inhabitants of this land. You'll find campsites located near the north entrance that can be accessed by car. In addition, there is a suspension bridge you can cross that gives you tremendous views of a waterfall. Alternatively, you can check out some of the sandy beaches.
Did I mention the 60 km coastal hiking trails? This makes it one of the best hiking places in all of Ontario. If you want to back country camp, you can do so along the hiking trails. Check out Cascade Falls while you are at it!
Whitewater Region
Location: Whitewater Region Township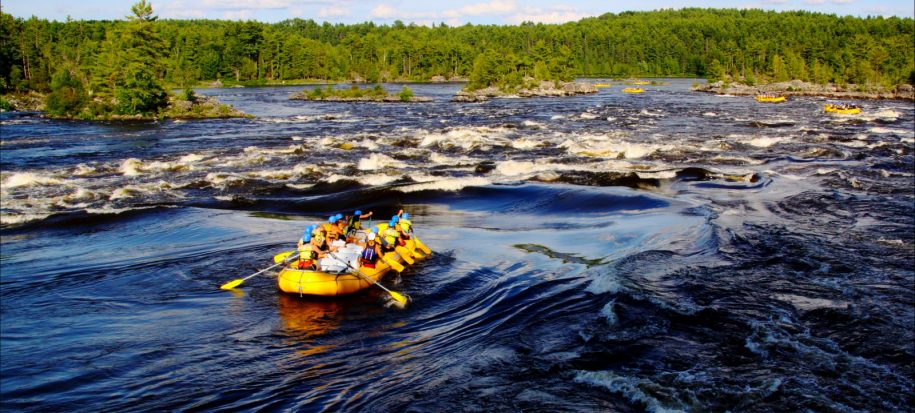 The Whitewater Region is a township in Renfrew County, about an hour outside of Ottawa. The township itself doesn't seem like much, but it has some of the best kayaking and rafting in the province. Owl Rafting, River Run Rafting and Wilderness Tours all operate in the region and offer terrific tours. Our favourite, Wilderness Tours, has a great camping resort, tennis and basketball courts, bungee jumping, beaches, and so much more. The water quality is quite good and should not be confused with the water in the Ottawa River (which is still surprisingly clean). Further, the water temperature is much warmer than in the Great Lakes. For those in the area who want to get away from Ottawa for the weekend and don't want to travel too far, this is a perfect spot. Despite how close it is to Ottawa, surprisingly enough, it's not too busy.
French River Provincial Park
Location: Alban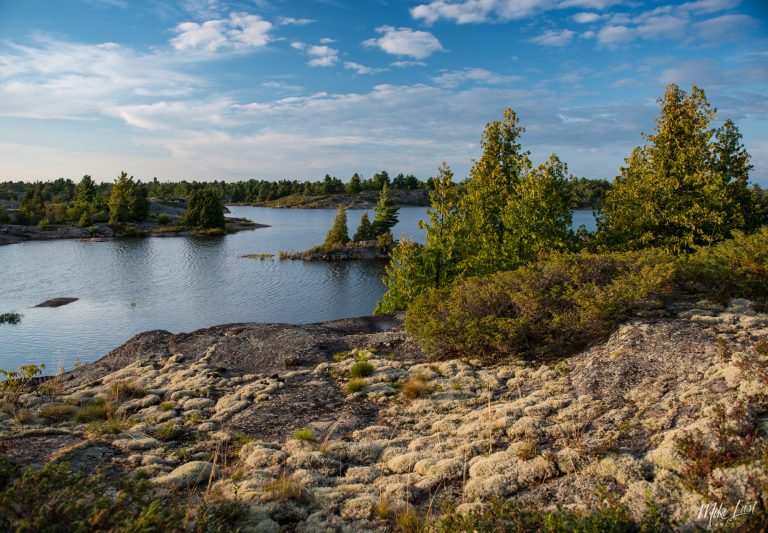 South of Sudbury and east of the very popular Killarney Provincial Park is the less known French River Provincial Park. It has some of the same beauty as Killarney, but with warmer waters and fewer people. As such, French River Provincial Park is definitely one of the hidden gems in Ontario.
Interested in birding? This is the place to go. Likewise, if you enjoy relaxed canoeing with great views, this is a perfect destination. You will also find a 4 km moderate hiking trail that provides you with some of the best views.
Unfortunately there are no designated beaches. That being said, you can still choose to swim and there are various entry points.
We can't forget to mention, this destination has some of the best sunsets in the province!
Study and see these hidden gems in Ontario
If you like what you see and want to be closer to all of these hidden gems in Ontario, then register on ApplyBoard and start applying to universities in Ontario.
---