In today's competitive workforce, employers are looking for self-sufficient graduates with real-world work experience. One of the best ways to gain hands-on experience is through work-integrated learning opportunities. In Canada, these opportunities are also known as co-operative education and placements/internships. If you want to learn more about work-integrated learning opportunities and whether you're eligible for one, keep reading!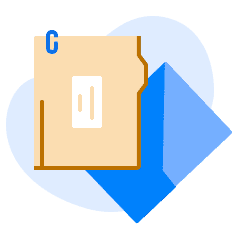 Visa Eligibility Requirements
Before we explore co-op and placements/internships in Canada, let's take a look at the visa eligibility requirements. 
International students may apply for an intern or co-op work permit if:
They obtain a valid study permit

Their internship or co-op placement equals 50% or less of their study program

Work experience is necessary to complete their program

They obtain a letter from their Canadian academic

institution

that confirms that all students enrolled in that program must complete work placements to earn their degree
International students who want to participate in work-integrated learning programs will need to apply for a co-op or intern work permit either before their arrival as part of their study permit application, or after arrival once they've been approved to begin their placement. 
Thinking about studying on Canada's east or west coast? You'll have plenty of work-integrated learning opportunities at your fingertips. Consider Assiniboine Community College if you're considering the east coast or the University of Northern British Columbia if you're leaning more towards the west.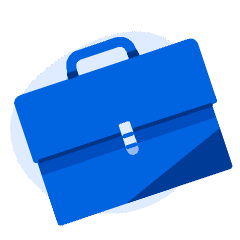 Work-Integrated Learning Opportunities
There are two types of work-integrated learning opportunities in Canada:
Co-operative Education
Co-operative education, more commonly known as "co-op," combines classroom learning with practical full-time work experience. A co-op program might include alternating academic and paid work terms or multiple, consecutive work terms. The specific number of work terms a student must complete will depend on their program. For programs two years or longer, a student must spend the equivalent of 30% of the time they spent in the classroom in work terms. For programs two years and under, it's expected they will spend 25%.
Planning on studying in Nova Scotia? Check out Acadia University, where all programs have a co-op opportunity. If you're more interested in southeastern Canada, then you may consider studying at Canada College. Each program offers an accompanying work-integrated learning opportunity.
Placements/Internships
An internship or placement, which can be paid or unpaid, is supervised full- or part-time work experience or a practice placement related to a student's area of study. After completing an internship, students receive academic credit. Some students complete their internship partway through a program. Others pursue an internship after finishing their coursework but before graduating. While internships can vary in length, they are usually between 12 and 16 months long.
Do you see yourself studying in Ontario? If so, check out the excellent work-integrated learning opportunities offered at Western University and Algoma University.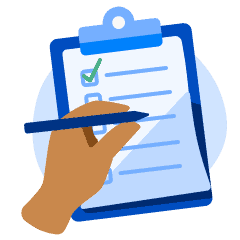 Benefits of Work-Integrated Learning Experiences
International students in programs with co-operative education or placements/internships will reap many benefits. We've highlighted just a few below.
If you choose a program with a work-integrated learning opportunity, you can expect to:
Receive invaluable hands-on experience that integrates classroom learning with real-world application. 

Expand your professional network before entering the workforce.

Gain mentorship in a Canadian work environment.

Develop your understanding of workplace cultures in Canada.

Grow your skill set and resume.

Potentially earn money while studying.

Please note: Not all work-integrated learning opportunities are paid. If earning an income through your co-op or placement/internship is essential, be sure to know which programs offer paid opportunities before selecting one to ensure you'll be paid for your time.
Do something now that the future you will thank you for: Select a study abroad program that offers a work-integrated learning opportunity. It will not only help you build your skills, but also make you competitive in today's job market.
---
Check out more Canadian academic institutions with work-integrated learning opportunities on the ApplyBoard Platform!