The news coming out of India over the past month has been heartbreaking. As COVID-19 continues to devastate the country, my thoughts are with the people in India, including ApplyBoard's team members, recruitment partners, and students, as well as their family and friends.
With Indian students making up such a large share of the international student market, I know our partner institutions across the world are also concerned about how the crisis is impacting students.
In today's ApplyInsights, I'm going to break down the policy shifts we've seen from various governments in response to the crisis, discuss how they're likely to affect institutions, and share some insight on what schools can do to prepare for upcoming intake periods in light of this new COVID reality.
Key Insights at a Glance
Secondary school exam postponements and IELTS testing centre closures in India have disrupted applicant pathways and may delay student applications.
Institutions should prepare to offer hybrid learning in the fall to accommodate international students and emphasize that students who begin their studies remotely from India may still qualify for post-study work opportunities, such as Canada's PGWP.
Institutions should adopt flexible refund and deferral policies to entice students to accept offers and provide them peace of mind if circumstances change.
The Situation in India
As of May 1, all adults in India are eligible to be vaccinated. However, the country faces a severe vaccine shortage despite being the world's biggest producer of vaccines. In response to the rise in domestic cases, India placed a temporary hold on all exports of the Oxford-AstraZeneca vaccine. Additionally, the United States pledged to provide the raw materials needed to bolster India's vaccine production.
India's Central Board of Secondary Education (CBSE) cancelled the 2021 secondary school class 10 board exam and postponed the class 12 board exam, which was originally scheduled to begin on May 4. A number of Indian states have done the same.
The CBSE has indicated that they will provide an update on the class 12 exam in early June. With the crisis persisting and the new academic year approaching, the class 12 exam may also be cancelled. In that case, schools would likely rely on unit tests, mid-term exams, and other in-year assessments to evaluate students, as they have for class 10 students this year.
Many IELTS testing centres in India have also closed, leading to a significant drop in IELTS enrollments in April and May.
The Global Response
The outpouring of support for India from countries around the world has been heartening. But nations have also put in place policies to limit international travel. I've summarized these below.

Canada banned direct flights from India for 30 days beginning in late April. That ban is set to expire on May 22. However, Air Canada has extended its suspension of service to India through June 22 in anticipation of the ban being extended.
Shortly after the ban was announced, Ontario Premier Doug Ford called on the Canadian federal government to suspend the arrival of all international students to the province. Per the CBC, Canadian Prime Minister Justin Trudeau is "not considering barring international students from entering Canada at this point, but he's willing to work 'more narrowly' with Ontario."
On May 17, Premier Ford clarified that his government has not made a formal request to ban international students from entering the province, but that they "look forward to the federal government providing solutions to reduce the importation of cases and introduction of variants into Canada."

India was added to the red list of countries on the UK travel ban on April 23. International students studying in the UK can still enter from or through a red list country as long as they comply with a series of guidelines, including taking three COVID-19 tests and booking a 10-day stay in a quarantine hotel.
Indian officials have attributed the spike in cases in India to the rise of the B.1.617 variant, which the World Health Organization (WHO) has designated a "variant of concern." The UK has reported more cases of the B.1.617 COVID-19 variant than any country other than India, and UK Prime Minister Boris Johnson admitted last week that his government is "anxious" about the spread of B.1.617 in the UK.
Per CNN, the UK government's scientific advisors met on May 13 to discuss the variant amid concerns it could jeopardize the country's plan to lift all legal limits on social contact starting June 21. Said Johnson, "There's a range of things we could do, we're ruling nothing out."

On April 30, US President Joe Biden issued an executive order suspending entry to the US for people who had been in India during the previous 14 days. The order does not apply to US citizens. It came into force on May 4 and has no fixed expiry date.
International students may receive a National Interest Exception to travel to the US if their academic program1 begins August 1, 2021 or later. Per the US government:
Students with valid F-1 and M-1 visas intending to begin or continue an academic program do not need to contact an embassy or consulate to seek an individual National Interest Exception to travel. They may enter the United States no earlier than 30 days before the start of their academic studies.
Students seeking to apply for new F-1 or M-1 visas should check the status of visa services at the nearest embassy or consulate; those applicants who are found to be otherwise qualified for an F-1 or M-1 visa will automatically be considered for a National Interest Exception to travel.

Australia's borders have been closed to noncitizens from all countries for some time, and federal budget documents released last week indicated that they are likely to remain closed until mid-2022.
The new budget includes A$53 million in "targeted" support for international education providers most affected by border closures. It also allows for pilot programs to bring in small numbers of international students beginning in late 2021 and gradually increasing in 2022.
However, a number of industry players, including Universities Australia and the Council of International Students Australia, argued that the government's efforts don't go far enough to address the ongoing impact of the border closure on the sector. Australian higher ed is expected to lose A$2 billion this year, on top of A$1.8 million last year.
Recommendations for Institutions
In light of these restrictions, I want to share my thoughts on how schools can meet applicant needs and maximize Indian enrollment for Fall 2021 and beyond.
Be prepared to offer hybrid learning in the fall for international students.
The COVID-19 crisis in India has only intensified student willingness to go abroad to study. But between the exam suspensions, IELTS centre closures, and travel restrictions, it may not be possible for students to arrive in time to begin their studies in person. Schools should begin planning for this possibility as soon as possible by creating online learning options for international students.
Offer flexible refund policies and clearly communicate these policies to students.
Since the beginning of the pandemic, ApplyBoard's data analysts have seen a clear trend. Institutions that offer the most generous refund and deferral policies have retained more market share and seen more uptake in online studies than institutions that have been more restrictive.
I recommend institutions issue offer letters that list multiple potential start days, if possible. This flexibility could provide peace of mind to students, who wouldn't have to go through the hassle of getting a deferral if their situation changes.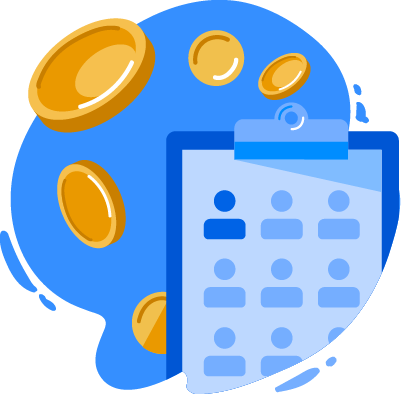 Recognize that you may need to be flexible with admissions requirements.
It's possible that many IELTS testing centres in India remain closed for an extended period. Institutions should consider offering online, in-house alternatives to IELTS to accommodate these students.
If class 12 board exams are cancelled, admissions teams should be prepared to review Indian transcripts that lack the standardized results they are accustomed to.
Emphasize other elements of the value proposition beyond in-person learning.
Students are understandably disheartened by their inability to travel. When developing messaging to students, institutions should emphasize that while online learning doesn't offer the immersive experience of studying abroad that most students seek, it can be the first step in their journey to permanent residence.
For example, Immigration, Refugees and Citizenship Canada (IRCC) has shown continued flexibility for extending student eligibility for Canada's Post-Graduate Work Permit Program (PGWPP), a key piece of the value proposition for studying in Canada. Canadian schools can point to this flexibility, along with the government's recent opening of a new pathway to permanent residence for 40,000 international graduates, as evidence of the Canadian government's commitment to immigration.
The Bottom Line
More than anything else, institutions need to be empathetic. The COVID-19 crisis in India has brought hardship and heartbreak to many people. It's important for us in the international education community to remain mindful of the difficulties students and their families are facing, and do whatever we can to accommodate them in this challenging time.
Published: May 17, 2021
Subscribe to ApplyInsights
Sign up for the latest insights on international education.

---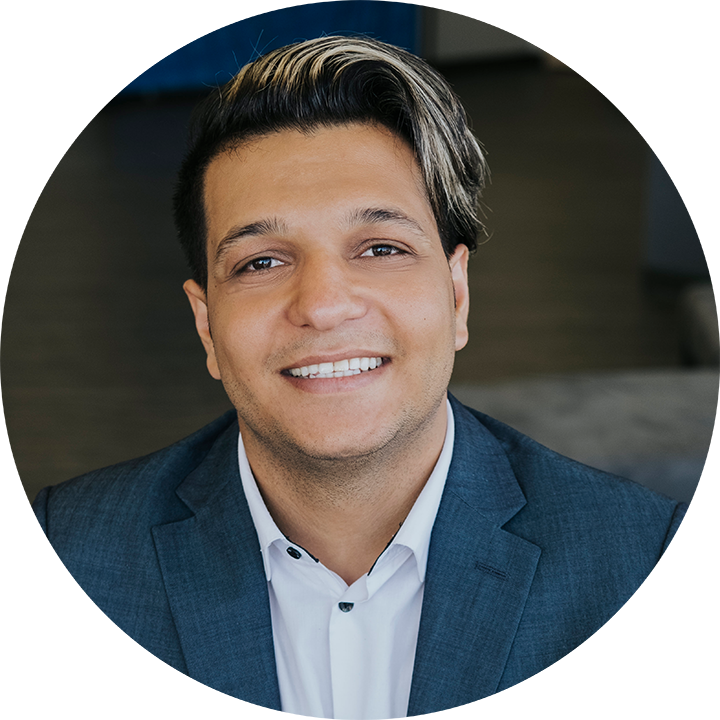 Meti Basiri
Co-Founder and Chief Marketing Officer (CMO)
Meti is driven by the belief that education is a right, not a privilege. He leads the International Recruitment, Partner Relations, and Marketing teams at ApplyBoard, working to make education accessible to people around the world. Meti has been instrumental in building partnerships with 1,500+ educational institutions across Canada, the United, the United Kingdom, and Australia. Working with over 5,000 international recruitment partners, ApplyBoard has assisted over 150,000 students in their study abroad journey. Follow Meti on LinkedIn for more access to ApplyInsights and key industry trends.
---
FOOTNOTES:
---