For today's edition of ApplyInsights, I'm sharing my observations on the top schools in Canada for Indian students in 2020. India remains the number one source country for Canadian post-secondary institutions, despite pandemic-related declines.
Here's what this blog post will cover:
Brief snapshots of some of the top and colleges and universities in Canada by new study permits issued to Indian nationals in 2020
The full list of the top 30 schools for new study permits issued to Indian students in Canada in 20201
My thoughts on the future of Indian enrollment in Canada in 2021 and beyond
Previously, we covered the most popular Canadian schools for Indian students in 2019. Indian students accounted for more than a third of study permits issued in 2019, and in 2020, they accounted for almost half (49%). Despite a 74.5% decline in new study permits issued to post-secondary students due to COVID-19, new Indian student populations fared better than many other source markets, declining only 66.9%.



Congratulations to all of our partner schools who made the top 30 list of Canadian schools for Indian students in 2020!
Top Colleges in Canada for Indian Students
In 2020, two-thirds (66.6%) of all study permits issued to Indian students were for Canadian college programs. Indian students were nearly twice as likely to attend college compared to the all source market average (36.2%). It's not surprising, then, that 25 of the top 30 schools for Indian students in Canada were colleges. As in 2019, the majority of these top colleges were based in Ontario. Let's take a look at the top five:
Top Private Colleges in Canada for Indian Students
Canada's private colleges outpaced their public counterparts in 2020, with some even achieving study permit growth over 2019. This is largely due to the spike in Quebec's share of Canada's Indian student market. As graduates from Quebec private colleges are eligible for the Post-Graduate Work Permit Program (PGWPP), those schools have become increasingly popular for students looking to settle in Canada after their studies.
Though only three private colleges made the top 30 list in 2019, seven made the list in 2020.



We'll look a little closer at the top three:
CDI College: CDI College's Indian student population continued to grow in 2020 in spite of the pandemic. The small bump of 0.1% growth in 2020 was part of a longer trend which has seen the number of new study permits issued to Indian students at CDI grow by 445% since 2018. Much of this growth has occurred at CDI's Quebec campuses.
Canada College: Against the odds, Montréal-based Canada College saw explosive growth in their Indian student population in 2020. 1,215 new Indian nationals were issued study permits for Canada College studies in 2020, 80.5% more than were issued in 2019. This helped Canada College achieve the largest new Indian student growth among all Canadian schools in 2020.
Matrix College: 2020 was not quite as kind to Matrix College as it was to CDI and Canada College. But this Montréal school still jumped up 20 spots to make its way into the top 10 schools for new study permits issued to Indian students in 2020. 783 new study permits went to Indian nationals in 2020 for Matrix programs, down 27.6% from 2019.
Top Universities in Canada for Indian Students
Even though the Indian student market is skewed towards college studies, five of the top 30 schools for Indian students in 2020 were universities. A mix of public and private institutions, these five universities continued to be popular destinations for Indian nationals.



Here's a little more detail about each university:
Top 30 Schools in Canada for Indian Students
The top colleges and universities for Indian students in 2020 were much more resilient than their peers. The average decline from 2019 to 2020 among the top 30 schools for new study permits issued to Indian students was 66.1%. The average drop for all other post-secondary schools was 86.5%.
Here's the full top 30:
Top 30 Canadian Post-Secondary Institutions by New Study Permits Issued to Indian Students, 2020
Rank 2020
Rank 2019
Designated
Learning
Institution (DLI)
 # of New Study Permits Issued, 2020
 Change in # of Study Permits Issued, 2019–2020
1
12
CDI College
2,287
+0.1%
2
3
Lambton College
2,017
-56.6%
3
1
Conestoga College
1,794
-76.3%
4
4
Northern College
1,513
-59.8%
5
50
Canada College
1,215
+80.5%
6
2
St. Clair College
1,199
-76.8%
7
10
Canadore College
995
-60.7%
8
28
Matrix College
783
-27.6%
9
8
Fanshawe College
747
-74.2%
10
23
Kwantlen Polytechnic University
720
-45.2%
11
7
Seneca College
665
-77.5%
12
19
Langara Colllege
615
-61.4%
13
16
St. Lawrence College
595
-66.7%
14
20
University Canada West
593
-58.2%
15
5
Centennial College
535
-85.7%
16
26
Niagara College
516
-57.1%
17
32
Cégep de la Gaspésie et des Îles
508
-47.1%
18
18
University of Windsor
380
-77.8%
19
13
Georgian College
372
-81.9%
20
9
Yorkville University
364
-86.5%
21
14
Cambrian College
358
-81.7%
22t
51
Institut supérior d'informatique
332
-49.9%
22t
78
CDE Collège
332
+9.2%
24
15
Herzing College
288
-84.7%
25
134
M College of Canada
283
+349.2%
26t
11
Humber College
266
-88.6%
26t
30
Sault College
266
-74.2%
28
43
Alexander College
252
-66.8%
29
33
York University
244
-73.4%
30
53
Coquitlam College
217
-66.8%
t Denotes a tie
Looking Forward
Canada remains a top destination for Indian students looking to study abroad. In 2019, more than 110,000 new study permits were issued to Indian post-secondary students. Despite COVID-19 limitations, almost 28,000 Indian nationals were issued new study permits in 2020. That many study permits have never been issued to any other post-secondary source market in a single year, even pre-pandemic.
The Canadian government has also taken action to support international education in Canada, announcing that international students who complete their studies online are still eligible for the PGWPP. The PGWPP is a strong draw for Indian students, and support for online learning strengthens Canada's position as a top destination. Canada's COVID-19 response has also been lauded by international students looking to study abroad during and after the pandemic.
I'm very optimistic that the Indian student market for Canadian institutions will recover quickly post-pandemic. I'm looking forward to seeing a top 30 list once again full of ApplyBoard partner schools in 2021!
Published: March 10, 2021
Subscribe to ApplyInsights
Sign up for the latest insights on international education.

---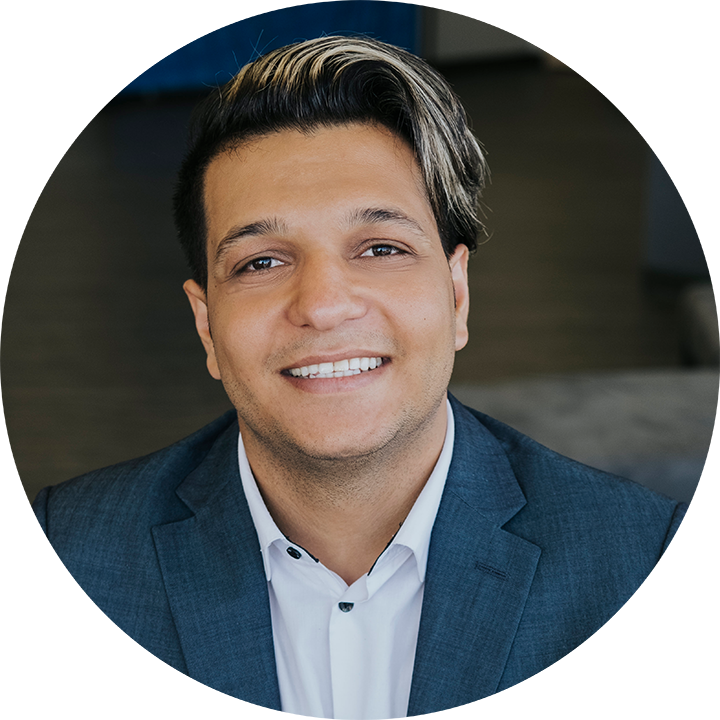 Meti Basiri
Co-Founder and Chief Marketing Officer (CMO)
Meti is driven by the belief that education is a right, not a privilege. He leads the International Recruitment, Partner Relations, and Marketing teams at ApplyBoard, working to make education accessible to people around the world. Meti has been instrumental in building partnerships with 1,500+ educational institutions across Canada, the United, the United Kingdom, and Australia. Working with over 5,000 international recruitment partners, ApplyBoard has assisted over 150,000 students in their study abroad journey. Follow Meti on LinkedIn for more access to ApplyInsights and key industry trends.
---
FOOTNOTES:
1. All data courtesy of Immigration, Refugees and Citizenship Canada (IRCC).
---