It was the summer of 2019. Temperatures were high, and conversations turned to refreshing beverages.
Brittany, ApplyBoard's Office Administrator, and Cait, a Team Lead on ApplyBoard's Communications Team, bonded over their love of beer. The next day, Brittany brought Cait a can of her favorite ale (Ontario Pale Ale from Shakespeare Brewing). Cait returned the favor with her favorite sour.
As more people caught wind of this joyous exchange, they joined in. And thus, ApplyBoard's Beer Club was born.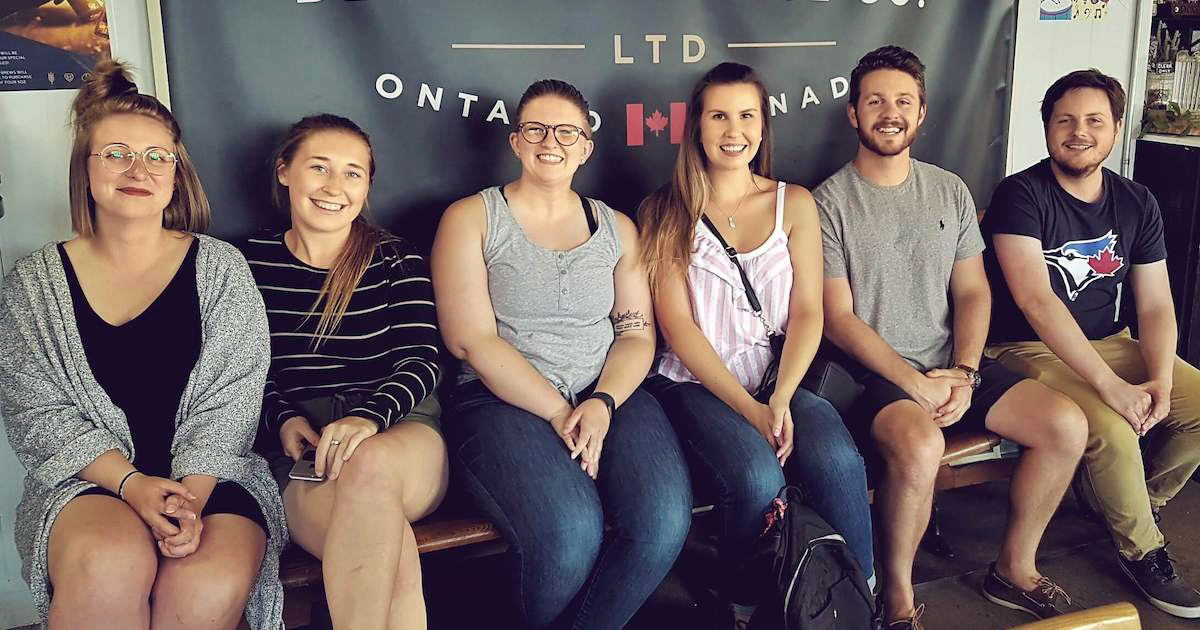 Legend has it that Beer Club was ApplyBoard's first-ever club! Now a league with other heavy hitters like the Beauty Club and the Running Club, ApplyClubs give team members the chance to take their hobbies (and friendships) to the next level.
As ApplyBoard grows, Beer Club has grown too. They now boast a roster of over 30 members.
Typically, club members meet once a week and each trade a beer. The goal is for everyone to go home with a different beer than they came with so they can try something they may not ordinarily pick out for themselves.
Cold weather and holiday madness have dampened some appetites in the winter months, so the club has turned its focus to monthly outings until spring brings patio season into full effect.
Recent field trips have included Descendants Brewery, just a few blocks from the office, and tap takeovers at Arabella Park Beer Bar in Waterloo's Belmont Village. Next on the docket? Discovering Kitchener's newest craft brewery, Counterpoint Brewing Co.!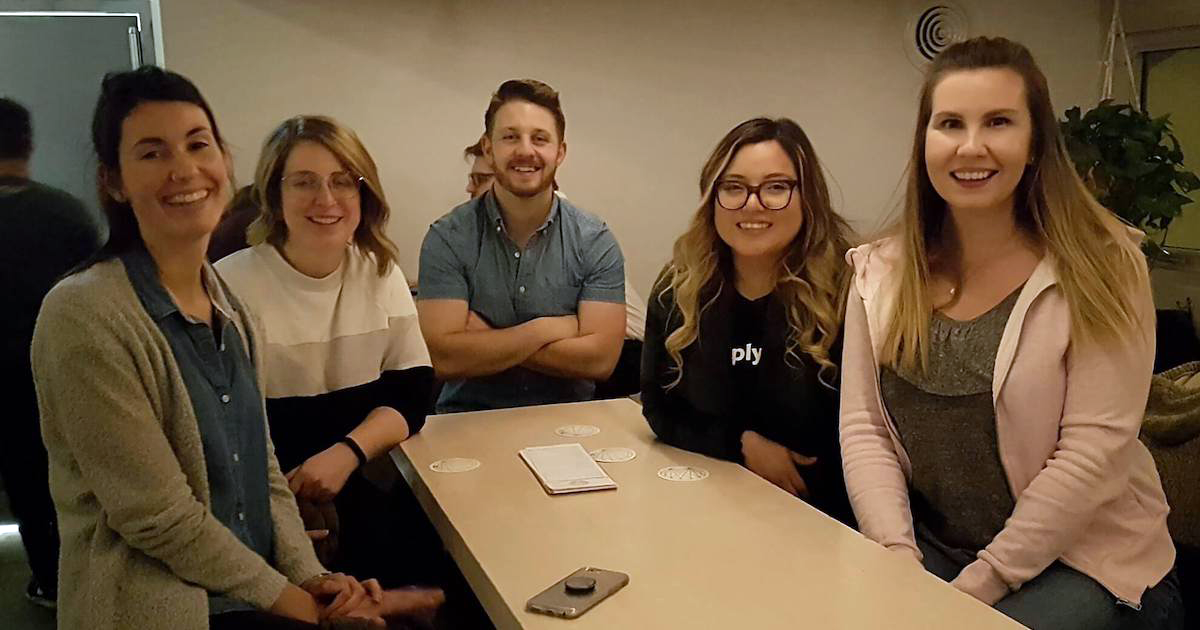 To capture the true essence of Beer Club, we gave the crew a little questionnaire. Here are some fun facts we collected:
Created: July 2019
Favorite styles of beer: Sours, stouts, porters, and IPAs reign supreme. Honorable mentions go to APAs, amber lagers and ales, red ales, sour stouts, wheat ales, lagers, helles, and saisons.
Favorite breweries: Winners include Fairweather Brewing Company, Flying Monkeys Craft Brewery, and Bellwoods Brewery. But votes were split – if you're building your list of must-try breweries, here are a few other favorites:
Flora Hall Brewing
Shakespeare Brewing Company
Collective Arts Brewing
Tofino Brewing Co.
Counterpoint Brewing Co.
Wave Maker Craft Brewery & Distillery
Phillips Brewing & Malting Co.
Cowbell Brewing
Merit Brewing
Godspeed Brewery
Side Launch Brewing Company
Where it all started: Where did our team find their love of beer? Inspiration comes from all over. Friends, dads, and jobs were all gateways to beer love (not to mention the "affordability" factor).
Favorite Beer Club moments: With Beer Club comes plenty of opportunity for fun and mischief. Evenings out at Descendants and Arabella, an epic failed Boomerang, and countless beer swaps are what memories are made of.
Beer Club goals and aspirations: In 2020, club members are looking forward to trying more beers, and going on more field trips. And they're hoping to take things to the next level – beer and bikes, anyone?
---
From what we've seen, the members of Beer Club love beer and love drinking it – especially with friends. Any joiners?
---