ApplyBoard Connects with Co-op Students at First Ever Student Coding Challenge
Each term, ApplyBoard welcomes students from schools across the country to join our team for their co-op work terms. Students take on roles on a variety of different teams, including Marketing, Customer Experience, and Engineering. During these terms, students immerse themselves in the workflows and projects of their teams and gain first-hand experience while learning from teammates, managers, and mentors. 
We know that the pandemic has hit students particularly hard, with many losing the co-op positions that they worked hard to secure and adjusting to online learning. With this in mind, we wanted to create a special opportunity for students to showcase their coding skills, and win awesome prizes – and so the ApplyBoard Hacking Games: Student Coding Challenge was born!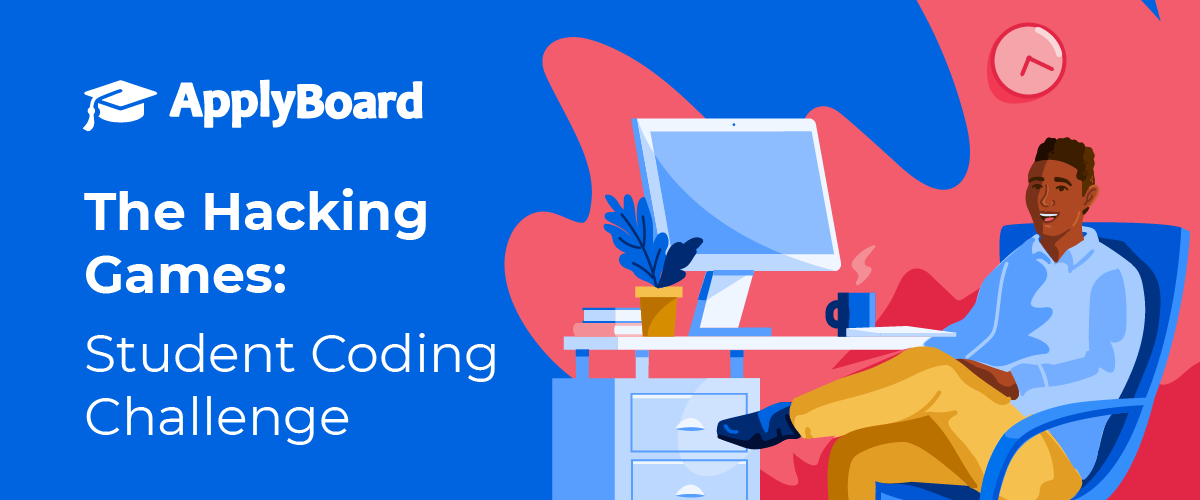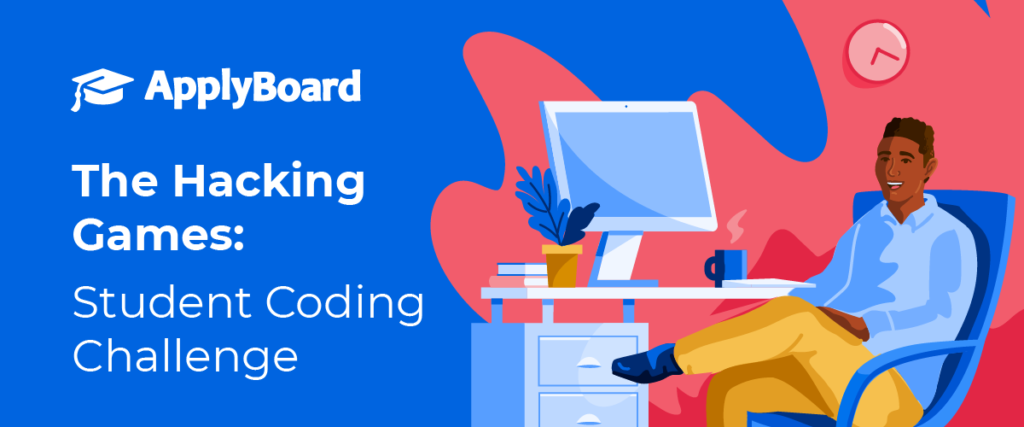 The First of Its Kind
The ApplyBoard Hacking Games was the first of its kind from ApplyBoard, attracting more than 250 computer science students from universities across Ontario. This hackathon-style event challenged students to submit code that would solve an issue outlined in a problem statement. Submissions were graded based on code cleanliness, speed of submission, and functionality, with prizes, including a Nintendo Switch for the first place finisher. Top performers will also receive an invitation to interview for one of our Full-Stack Engineering co-op positions in the fall.
"We feel for students right now, as we have heard that many have lost the co-op positions that they had lined up, and are struggling to find a replacement," said Omas Abdullah, Software Engineering Manager at ApplyBoard. "With this in mind, we wanted to offer a challenge that gave students the opportunity to not only showcase their skills, but also have fun, get the chance to win awesome prizes, and connect with our developers to refine their skills."
The Concept
Omas also shared that the concept for this event came from the struggles and uncertainties that students have voiced in the past when completing co-op applications. "We often get questions from students about what they should, and shouldn't be featuring on their resume, getting questions such as: Should it be two pages? Or, Should I list the work experience that showcases my soft skills? Our hiring team understands that building the perfect resume is subjective based on who reads it." When considering these challenges, he added: "We wanted the student's technical skills to speak for themselves. So we created a challenge that could be completed in one hour [the same length of time as an interview], and allow any student to attempt it."
This event began with an opening tech talk from Omas. This call covered some background information on ApplyBoard's Engineering Team, and included an overview of what students can expect during their time as a co-op student at ApplyBoard.
"We aim to give each co-op student the opportunity to gain experience in both front-end and back-end development," said Omas. "We want to challenge students, but also provide them with the support they need to grow." 
Once the challenge went live, students had a limited amount of time to complete their submissions. If they had any questions while completing the challenge, they could join a video call with members of the ApplyBoard Engineering Team. On this video call, they could seek support in completing their submission, but also ask questions about working at ApplyBoard and the co-op student experience. 
ApplyBoard's Student Coding Challenge was a rewarding event, allowing Engineering students to connect with hiring teams at ApplyBoard, and get a leg up in the application and interview process. We are excited to continue to offer innovative recruitment programs for job seekers, including more events and challenges to come!
Are you interested in joining our Product and Engineering Teams? We are hiring! Check out our open roles here.
---