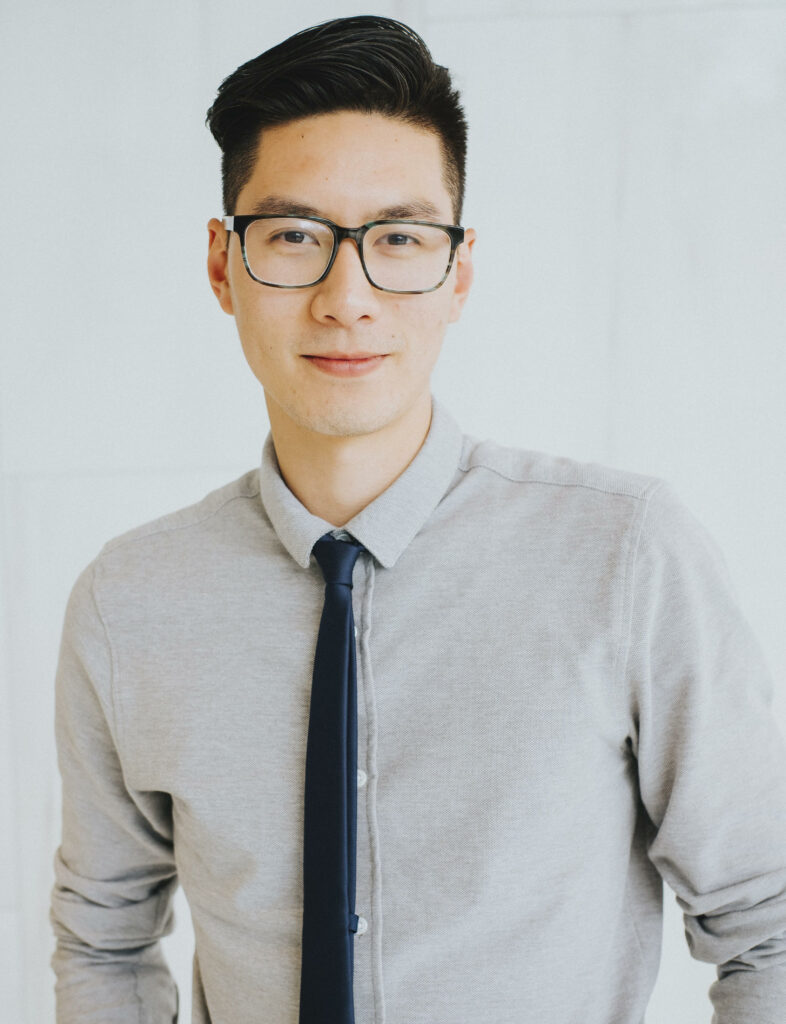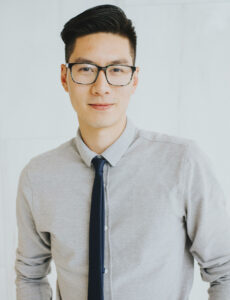 Kelvin Tran is a Partner Relations Manager at ApplyBoard. Follow along as he takes us through a typical day in his life at ApplyBoard!
---
Innovation, growth, and customer success. These are three themes that describe the culture at ApplyBoard and in our Partner Relations Team!
In Partner Relations, we work on building and managing relationships with our school partners in Canada, the United States, and the United Kingdom. I love the opportunities we get to collaborate and strategize with partners to make education accessible for students all around the world.
A Day in My Life
7:30 am: After hitting snooze a few times, I'm up and out of bed. My morning routine consists of a quick breakfast, coffee #1 (we can start keeping count), and picking an outfit – especially if it's Formal Friday!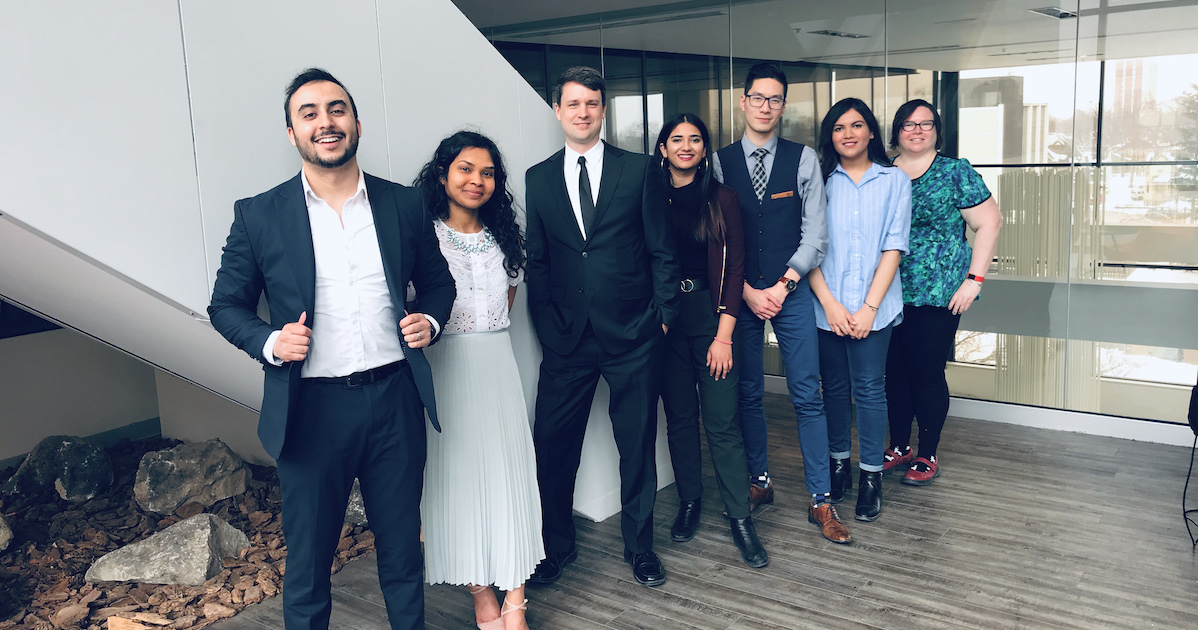 8:30 am: I'm out the door by 8:30, with about a 15-minute drive into work (definitely can't complain!). Once I get into the office, I try to find a few moments to read up on any relevant industry news articles, set the day with a list of "to-dos," review my calendar, catch up on emails, and, of course, enjoy coffee #2!
9:30 am: In this role, time management is an essential skill. Being able to balance time for meetings (internal and external), and allocate time to work on strategy and different projects is vital for a productive day. This is even more important if you're managing partnerships across various time zones; morning meetings are for schools on the East Coast, and afternoons are for our friends on the Westside!
10:30 am: Is it too early for coffee #3? Not for me!
10:31 am: Another aspect of the Partner Relations role that I enjoy is the collaboration we have with all our teams at ApplyBoard. Whether brainstorming strategy, tackling current problems, or facilitating the training of our school partners, we interact with just about every team in the organization – Sales, Customer Experience, Business Development; you name it!
12:00 pm: Food time! Wednesdays at ApplyBoard mean catered lunches – my favourite so far has been bao from Bao Sandwich Bar. These lunches are a great chance to catch up as we all gather in the lunchroom. Wednesdays might also feature a Cultural Awareness presentation from our ApplyCulture team. With diversity as one of ApplyBoard's key strengths, there are so many countries and cultures to learn about.
2:30 pm: Good morning, partners on the West Coast! Let's chat. 😊But first, coffee #4!
5:30 pm: That's a wrap! I like to end my day similarly to how my day starts: with a few moments to decompress, re-organize for the next day, and clean out my coffee mug in preparation for another productive and caffeine-fueled day.
My evenings mostly consist of making dinner at home, throwing on an episode of Brooklyn Nine-Nine or How I Met Your Mother (great dinner-watching shows) and heading to the gym for a late-night workout before calling it a day.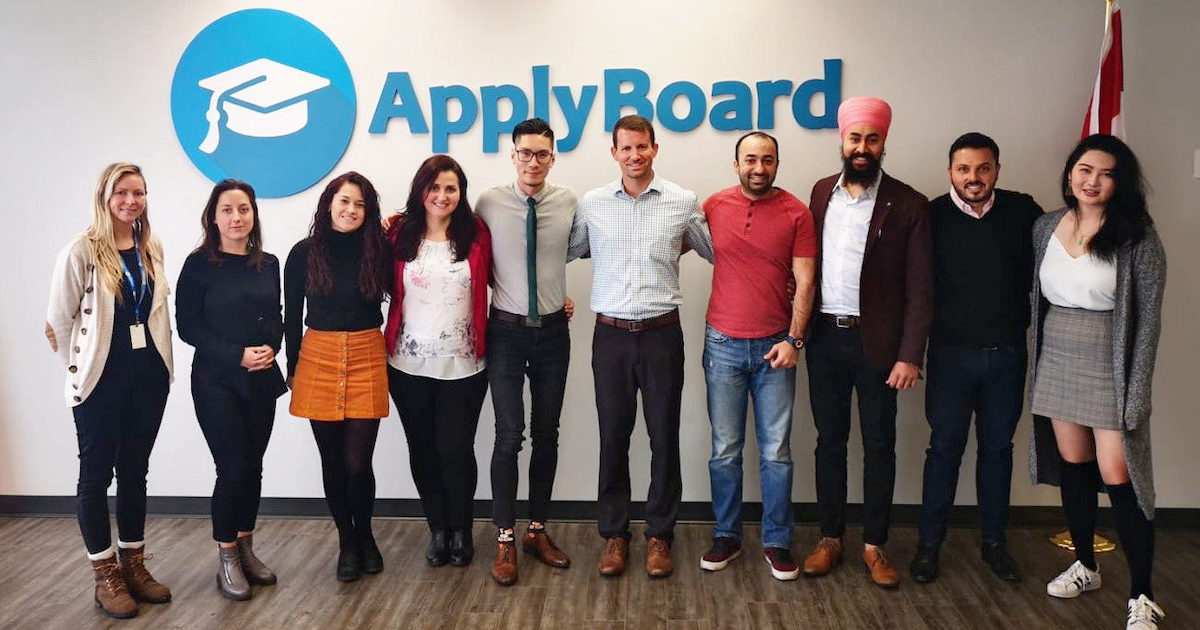 Fast Facts
Skills to be successful in my role:
Communication – When communicating with customers, internal or external, it's essential to be efficient and effective in both our written and verbal communication.
Problem Solving – You never know what challenges may arise! The ability to assess a situation and be resourceful goes a long way.
Organization and Time Management – With all the information and requests we receive, it is important to balance priorities and have a good system in place to keep things in check.
The best career advice I've received:
One of my favourite quotes is: "Be a tourist in other perspectives" –QuestLove, The Roots. This has helped me in both my personal and professional life to challenge myself to new ways of thinking, appreciate differences of opinions, and be receptive to new ideas in the pursuit of creativity and innovation.
Something I've learned at ApplyBoard:
Being part of a company that has more than doubled in size (employees and office space) since I joined, it truly is a fantastic experience to see new jobs, new faces, and new opportunities arise every day. Adapting to change is a skill that I have strengthened from my time at ApplyBoard.
Partner Relations Team dynamic:
Creative – The different country markets that we work with each have their own set of opportunities and challenges. Sharing our successes as well as our learnings from the challenges we face is one way we foster creativity, enhance current processes, and discover new ideas.
Engaging – We're consistently meeting new people from the industry, and we celebrate personal and team successes no matter how big or small. Our team is passionate and motivated by the work we do every single day.
United – Even though our teams work on separate markets, and may even live in different countries, we all know that we can count on each other, support each other, and are never more than a call away.
Lightning Round
Favourite ApplyBoard perk:
Free coffee. I think it's evident at this point, no?
Go-to lunch from home:
My favourite dish to make for dinner is a chicken teriyaki stir fry, so if I can have that for lunch the next day too, yes, please!
Next country I'd like to travel to:
The United Kingdom or New Zealand
A professional skill I'm working on:
Strategic planning
---
---