As an international student, there are more options than ever to build your skill set. Some students may pursue a degree program abroad at the undergraduate or postgraduate level. Others want to specialize their skills, or add hands-on experience to a more theoretical background.
In this blog, we'll explore options for the latter group of students: short-term programs that give international students the chance to upskill their knowledge, and improve their employability. Plus, we'll highlight some ApplyBoard partner schools in Canada with upskilling programs.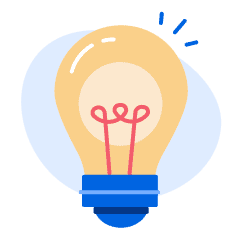 What Are Upskilling Programs?
Harvard Business Review defines upskilling as a "longer-term investment in augmenting the knowledge, skills, and competencies that help employees advance their careers." Upskilling programs let students build on their current skills, and can help them address changing needs in their industry. Whether you pursue a Digital Marketing certificate, or learn about AutoCAD to boost your engineering skills, there's an upskilling opportunity for every field.
Programs usually range from a couple of months to a year, depending on the course material and credentials earned.
Upskilling is an increasingly popular way to develop your skills. Citrix's 2020 Talent Accelerator report surveyed employers and workers from 25 countries and found that 82% of employees and 62% of HR directors believe that workers will need to reskill or upskill at least once a year to maintain a competitive advantage in a global job market.
Know Your Terms: Upskilling helps students excel in their current field. This makes it different from reskilling programs, which enables employees to pivot from working in one field to another.

Are You a Good Match for an Upskilling Program?
Study at this level is often self-driven, but can be supported by your employer. In today's competitive job market, many companies use upskilling programs to retain and grow top talent. If you're already employed, contact your HR department to see what options are available. These opportunities are not always advertised, but they can accelerate your career.
Generally, students in upskilling programs are a little older than most undergraduate programs, as the content builds on principles taught in post-secondary studies. That said, because these programs give you hands-on or project experience in your field, whether you're a new grad looking to stand out, or an established professional aiming for an advanced role, upskilling could be right for you.
As many companies maintain a flexible working environment, jobs become available to a much larger group of candidates. This openness could be a challenge—or an opportunity, if you've got a growth mindset and are always building new skills!
Canadian Partner Schools with Upskilling Programs
University of Manitoba
The University of Manitoba is the province's only research-intensive university. It's part of the prestigious U15 group of research universities, who contribute over 80% of Canada's academic research every year. International students are especially welcomed—in fall 2020, one in five was an international student.
Featured programs include:
Learn more about studying in Manitoba on our blog!
York University – School of Continuing Studies
The York University School of Continuing Studies in Toronto, Ontario, hosts a diverse community of learners and industry experts. Programs are accelerated, designed in collaboration with industry leaders, and feature hands-on learning, so students develop the expertise they need. Courses are regularly updated to reflect student needs and industry changes.
Featured programs include:
Students develop technical skills in search engine marketing (SEO), customer relationship management, and pay-per-click advertising.
Concordia University of Edmonton
The Concordia University of Edmonton has become one of the city's best smaller universities and professional degree-granting institutions. It is committed to academic excellence in teaching and research, welcoming nearly 2,000 students annually from across Canada and from over 40 countries. Its size means class sizes are smaller and students are more likely to receive one-to-one support from instructors. As a public university, graduates may be eligible for a post-graduation work permit (PGWP).
Concordia's upskilling programs include:
Curious about studying abroad in Alberta? Learn more on our blog!
---
There's no better time than now to invest in yourself and your career: build a brighter future with an upskilling program.
There are over 1,000 postgraduate certificate programs in Canada on the ApplyBoard Platform. Find the one that's right for you!