International students beginning their studies at a Canadian post-secondary school this fall will be thrilled to learn that the Government of Canada has announced guaranteed study permit processing times for the upcoming semester! This is a very positive development helping offer a new level of certainty around study permit applications for the upcoming fall semester.
Students who submit a complete study permit application by May 15, 2021 will receive a decision by August 6, 2021, in time to begin their studies for the fall 2021 semester. Details on what constitutes a complete study permit application can be found on the Government of Canada website.
Students may not receive a decision on their applications by August 6 if they are unable to submit a complete application due to COVID-19 restrictions. These restrictions include limited service at visa application centres (VACs) or other service providers due to health and safety measures. However, students who are only able to submit partially complete applications should do so as soon as possible.
Completed applications submitted after May 15 will be processed as quickly as possible, but in these instances the government is not able to guarantee a final decision will be made before the start of the fall semester.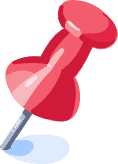 Apply Online
Students can also opt to apply for their study permits online. Online study permit applications are:
Received instantly and potentially processed more quickly

Checked for completion prior to submission
Online applicants will also benefit from online status updates on their study permit applications and the ability to quickly submit any additional supporting documentation if requested.
---
We continue to recommend monitoring the Government of Canada website for the latest information and, as always, ApplyBoard will continue to relay information and updates as they are made available.
---