ApplyBoard's very own CEO and Co-Founder, Martin Basiri, published an opinion piece in the Toronto Star this past weekend. Basiri's article discusses the importance of international students to Canada's post-pandemic economic rebuild. He goes on to talk about his own experience as an international student from Iran, who came to Canada to forge a new future and eventually co-found ApplyBoard with his brothers Meti and Massi Basiri. Today, ApplyBoard employs more than 800 people in Canada—and over 500 more around the world!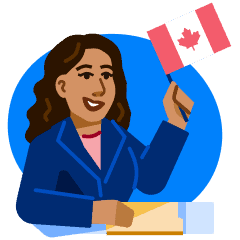 In the Toronto Star editorial, Basiri shares:
"When I was a student transitioning from Iran to study in Canada, I faced major roadblocks while applying to study abroad. That's why in 2015 I co-founded, with my brothers Meti and Massi, ApplyBoard—a platform designed to improve global access to education. After the pandemic, we actively appealed to the Canadian government to make the right choice to let international students study remotely from their home country, to not let the crisis interfere with their education."
The editorial also explores how supporting international students can bolster Canada's post-pandemic economic recovery. It notes that at the beginning of this year, Statistics Canada reported that there were more than 700,000 job vacancies across Canada in the first half of 2021. In the coming years, millions of baby boomers are anticipated to leave Canada's workforce, which will escalate Canada's talent shortage. Luckily, international students can help to support the Canadian labour market by filling these job vacancies and stimulating innovation. Basiri believes "international students remain one of the key solutions to Canada's skilled-labour shortage, given that they are trained, well educated, and eager to succeed and obtain permanent residency in their new home." To attract this talent, Canada must be a country that international students want to reside in and one that supports them in their study abroad journey.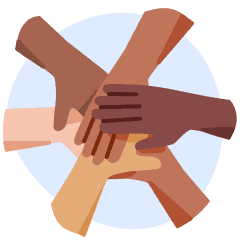 Advancements in technology impact the progression of our world, especially the workforce. International students who are talented in the areas of science, technology, engineering, and math (STEM) will prove to be an uplifting force for Canada's economy. One way to ensure Canada excels on a global scale is to draw talent from the global STEM pool. Basiri states that "[as] Canada rebuilds from the pandemic, it's important that Canadian governments, educational institutions, and employers come together to solve hardships faced by international students so that their education journey doesn't suffer." To address these hardships, it is essential for Canadian educational and governmental institutions to anticipate roadblocks to international student success and provide necessary assistance. 
To achieve the Canadian government's 2021 goal of welcoming at least 401,000 new permanent residents, the unique needs of international students must be taken into consideration. In the Toronto Star, Basiri asserts that "international students are attracted to countries with work-permit programs, as it demonstrates that the government has a strong commitment to ensuring international students have every opportunity to succeed." To fuel immigration, Canada needs to continue its commitment to offering incentives that attract international students, like the Post-Graduation Work Permit Program (PGWPP). These incentives have the potential to entice global talent to study abroad in Canada. Supporting international students in their education journey is a strong step towards Canada's post-pandemic economic rebuild.
Head over to the Toronto Star to read the full article!
---