Preparing for the IELTS exam can seem overwhelming at times, but it doesn't have to be. As long as you have patience, a willingness to learn, and determination, you will do well. One more thing you'll need to succeed—preparatory books! These books will help you better understand the material covered on the exam, obtain a high score, and stand out from the crowd.
With so many options available, we put together a list of five top IELTS preparation books. While the list is in no particular order, one may suit you better than the others.
Here we go!
Top 5 IELTS Preparation Books

1. Barron's IELTS Superpack
The Barron's IELTS Superpack combines all of the necessary Barron's IELTS materials into one convenient package—hence the name superpack! This comprehensive four-book set includes:
Barron's IELTS

: Four academic module practice exams and two general training module practice exams, as well as a comprehensive subject review and access to online audio tracks

IELTS Practice Exams with MP3 CD

: Six academic module practice exams and six general training module practice exams with answer explanations, as well as access to audio material online and on CD

IELTS Strategies and Tips with MP3 CD

: Learn expert strategies to answer exam questions efficiently and access audio material online and on CD

Essential Words for the IELTS

: Expand your vocabulary by learning the 600 words that appear most frequently on IELTS exams, and get access to audio online and on CD

2. The Official Cambridge Guide to IELTS
Unlike other IELTS preparation books, The Official Cambridge Guide to IELTS caters to both academic and general training. It offers advice and tips based on previous test-takers' experience, along with clear explanations of how to achieve high scores. You can sharpen your knowledge with eight official practice tests and a step-by-step guide for each section. Finally, you will also receive audio and video for all listening exercises and practice tests.

3. Cambridge IELTS 14 Academic Student's Book with Answers with Audio
Part of the Cambridge IELTS Academic Series, IELTS 14 Academic Student's Book with Answers with Audio: Authentic Practice Tests includes four authentic examination papers from Cambridge Assessment English. The benefit of this? Well, they're exactly like the real exam. In addition to four complete tests for academic candidates, there's also an introduction to all modules and the overall scoring system, as well as a comprehensive section of answers. Similar to other preparation books, students have access to downloadable audio for listening materials.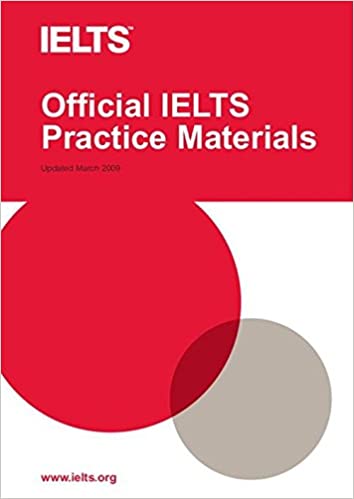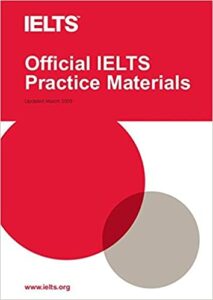 4. Official IELTS Practice Materials
Official IELTS Practice Materials, written by official IELTS partners, explains how each section of the IELTS test is assessed and provides valuable study tips. Students will get practice tests covering all academic and general training sections, answer sheets, tapescripts, typical examiner feedback, and more. Official IELTS Practice Materials isn't just for students—teachers who help prepare students to take the IELTS exam can also benefit.

5. Road to IELTS
Not technically a book, Road to IELTS is an interactive online course offering mock papers, tutorial videos, and other interactive exercises. It's available in three different versions:
Download free

IELTS practice papers

to get an overview of what IELTS is all about.

Last Minute

is free to those who register for the IELTS test through the British Council and includes nine videos with advice and tutorials, 100 interactive activities, and two practice tests for each of the four skills.

The

full version

includes everything you need to prepare for the IELTS test. For the cost of $50, you receive a complete online course with over 300 activities and nine practice tests. This version also provides tutorial videos created by experts and an evaluation based on your practice test results.
How to Choose the Best IELTS Preparation Book For You
When selecting one of the various IELTS preparation books, carefully consider what you want to get out of it. While some books are more general, others provide academic training. The academic IELTS preparation books offer far more information than general training books.
Another thing to keep in mind is that choosing your own reading material can help you avoid a boring book. Let's face it, some IELTS books simply aren't as interesting as others. Picking something you're interested in will help you avoid falling asleep when you should be studying! It will also help you stay motivated as you prepare for your exam.
Finally, consider working with a tutor to prepare for the writing and speaking portion of the IELTS exam, as they can provide you with feedback in a way a book can't. Or, you can try an online mock exam to get a good sense of what to expect.
Don't forget, practice makes perfect!
Haven't taken an English Language Proficiency (ELP) test? Explore schools that allow you to submit ELP test scores later.