Studying abroad is an exciting experience for international students. Traveling to a different country can give you better access to educational and career opportunities.
But studying overseas can also be intimidating. Moving to a new country with a different language and customs might feel overwhelming.
When you're in a new and unfamiliar place, safety is often top of mind. From resources to precautions, it's a good idea for students and their families to feel prepared before traveling. To help you get started, here are a few ways international students can stay safe abroad: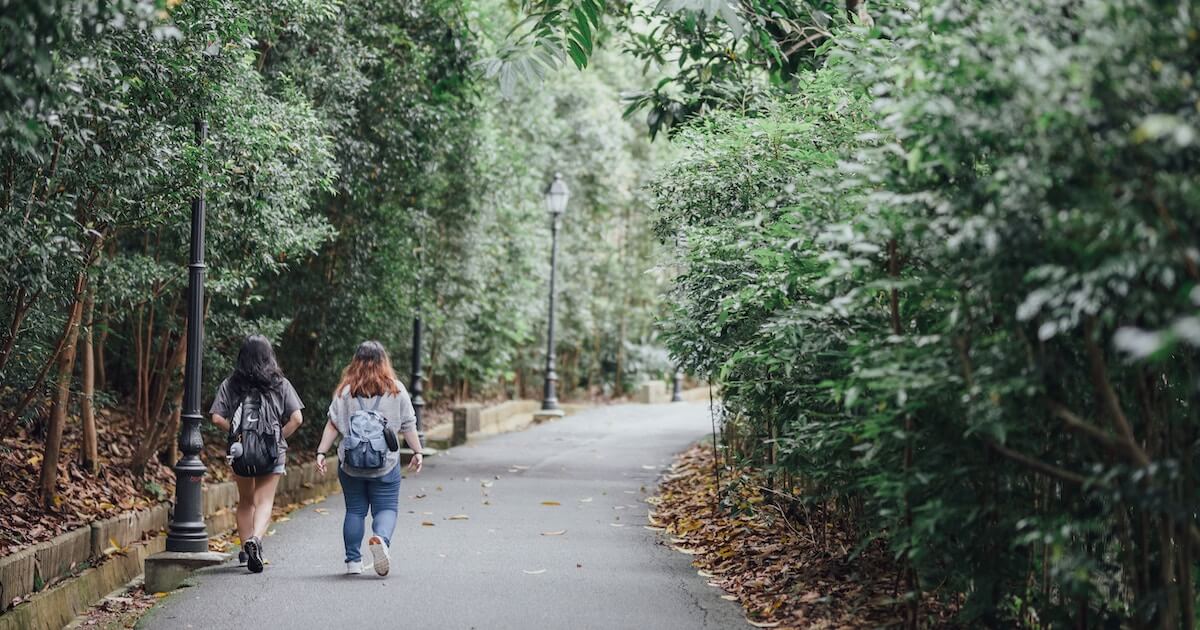 Staying Aware
One of the simplest things students can do for safety is stay aware of their surroundings. Familiarize yourself with your routes and local neighborhoods as best you can.
Check in with your school before you leave – they will likely have resources on staying safe in their specific community. Your International Student Office should also have more information on navigating the neighborhood.
When walking, make sure your headphones aren't blocking surrounding sound. Avoid unfamiliar or poorly lit areas at night, and walk with a friend when possible.
Ask advisors, your host family, or someone else you trust for recommendations on the safest routes. International students can also keep friends or their host family updated on their location.
Avoiding Scams
Unfortunately, scams that take advantage of vulnerable communities like international students are common. To stay diligent, you should always be cautious when sharing personal information.
When in restaurants or stores, don't give your credit or debit card to anyone. You should also avoid giving banking or credit card information to anyone who phones you.
Phone scams are fairly common. For example, be cautious of anyone calling you from the Canada Revenue Agency. They should never threaten you, or demand immediate payment by e-transfer, bitcoin, or gift cards. If needed, hang up and call the organization back using the phone number on their website.
When choosing a university or college, be careful to avoid "diploma mills". These organizations claim they offer real degrees, but do not require academic achievement or studies. Working with a reputable recruiter can help you avoid academic scams and select an accredited institution.
Finding decent and affordable student housing can be difficult to coordinate from overseas. With reports of student housing scams growing, it's important for international students to be cautious when finding somewhere to live.
If you are looking at rentals online, a simple Google reverse image search will tell you if any images are from another posting or website. It's also a good idea to have someone you trust see the apartment in person, like a reputable rental agent.
There are a few red flags international students can look out for as well. If a unit is well below the cost of similar units, it is likely a scam. If the landlord is requesting money before any agreement has been signed, that can also be a red flag.
It's important for international students to know their rights as tenants. These can vary, so look up local legislation to see what information and deposits landlords are allowed to require. In Ontario, for example, landlords may not request a damage deposit.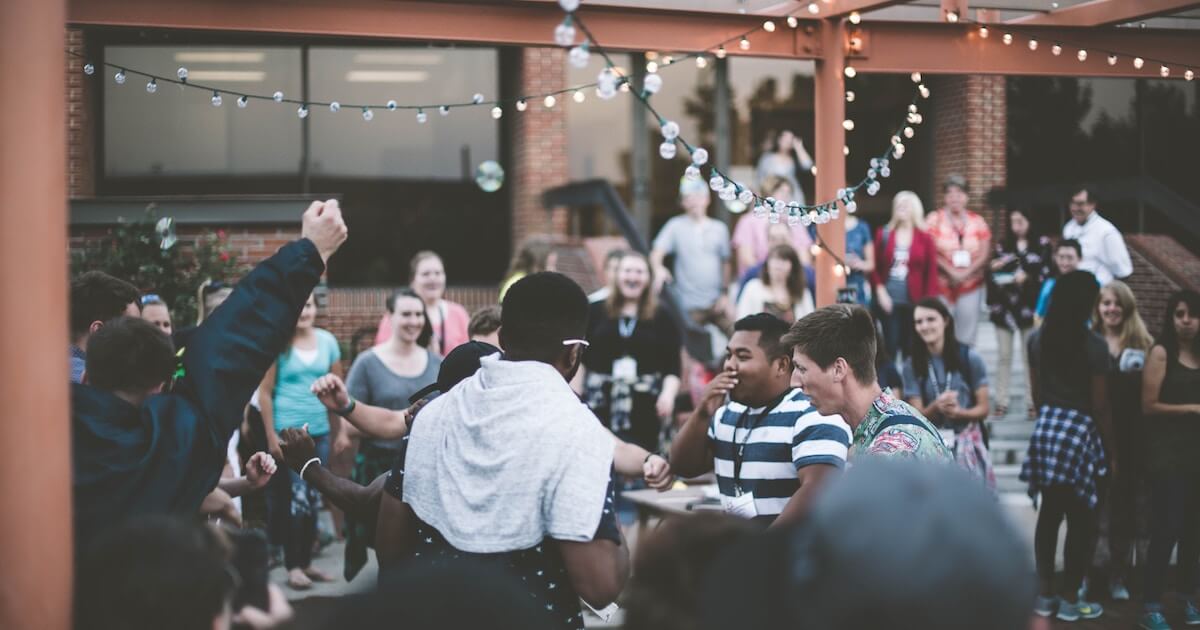 Safety at Social Events
College is an amazing time to meet new people and make memories. There are plenty of opportunities for international students to socialize. But with social events also come opportunities to drink and enter vulnerable situations.
Before you decide to drink or go out to a local bar, confirm the legal drinking age – this can vary by region. You will be required to show at least one photo ID, and may need two in some places.
Drinking can leave you vulnerable, so make sure you are with people you trust. Know your limits and keep your drink with you at all times.
Students should plan how they'll get home. Whatever you do, don't drink and drive. It is also unsafe to accept rides from strangers, except for taxis and reputable ridesharing apps.
Abiding by the law is important for all students, but even more so for international students. Doing illegal drugs or, in some places, drinking in public can result in deportation.
Safe Transportation
Transportation can vary quite a bit from place to place. International students can stay safe by reviewing local bus or train schedules.
There are many apps students can use to check local schedules and find routes. Transit is a great example of an app that offers easy public transit information for over 200 cities. Many public transit systems will also offer their own app or website.
Sitting near the driver at the front of the bus can give students some security in case any incidents should arise. Many transit systems will offer special services for people traveling at night, as well. Don't be afraid to ask your bus driver if they can stop as close to your route as possible when it's dark out.
Taxis are also a reliable, although more expensive, form of transportation in North America and the UK. Students can keep a local taxi company's phone number in their contacts to have on hand. Taxi meters will show the current cost of the ride; no negotiating is needed.
Ridesharing apps like Uber and Lyft are a popular and more affordable alternative to taxis in many cities. These companies have some safety features in place. When using a ridesharing app, always be sure to check the license plate number of the vehicle, and wait for your driver to confirm your name before entering.
Many colleges and universities operate a safe ride or walk program on campus. Making note of pickup locations and any program phone numbers will allow you to use the service when on campus at night.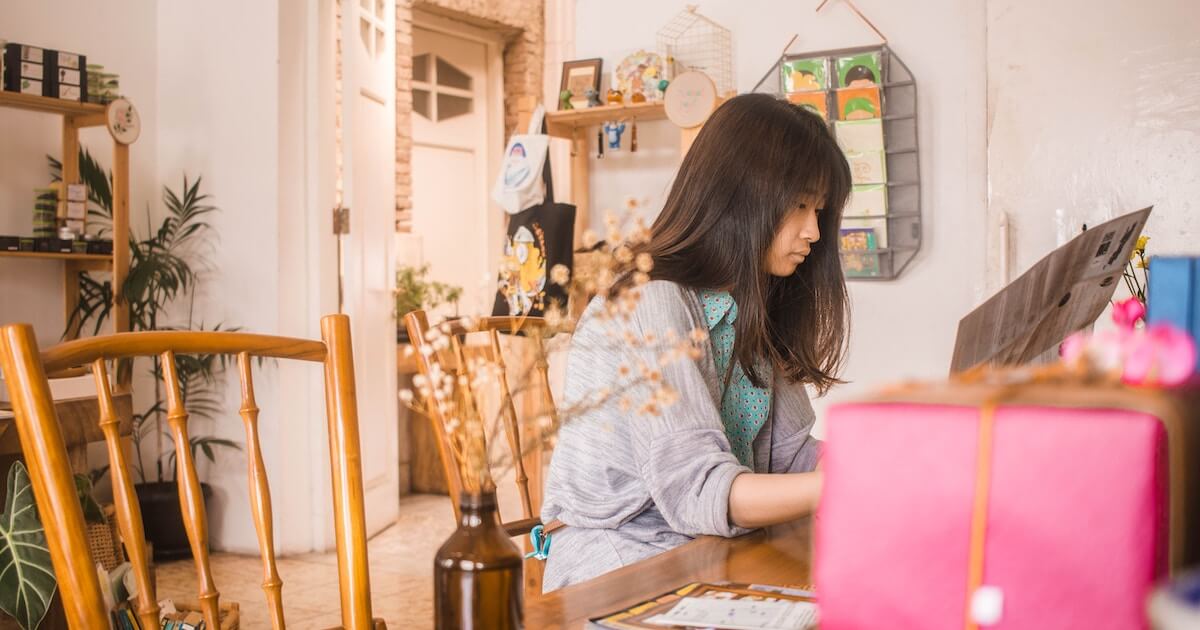 Staying Safe at Home
There are a couple simple things international students can do to stay safe where they live.
Don't let anyone you don't know into your dorm or apartment. This includes propping any entrance doors open, or holding doors open for people you don't know. Keep your doors and windows locked at all times, even when you're at home.
Students can also get to know their neighbors. This may help you notice any unfamiliar guests, and give you someone to turn to should anything happen.
What to Know About Human Trafficking
Human trafficking is a safety concern shared by many international students. Here are a few things international students can look out for in personal or professional contacts:
Offering you an opportunity that feels unrealistic, like very high wages for easy work
Demanding a response to their offer immediately, or pressuring you into a decision
Denying you contact with family or friends
Attempting to cut you off from your financial resources
Asking you to do things you are not comfortable with
Threatening violence or responding aggressively
If you feel like you may be in danger, leave the situation or alert a trusted contact as soon as possible, even if it feels rude. As a precaution, you may even want to develop a safety word you can communicate over the phone to indicate if you are unsafe.
Keep all important documentation and identification with you. Employers and partners do not have the right to demand possession of these items. Make copies of any documents or pieces of identification and keep them with a family member.
International students should make sure they always have access to money and a line of communication. Carrying a prepaid calling card can be a great backup plan.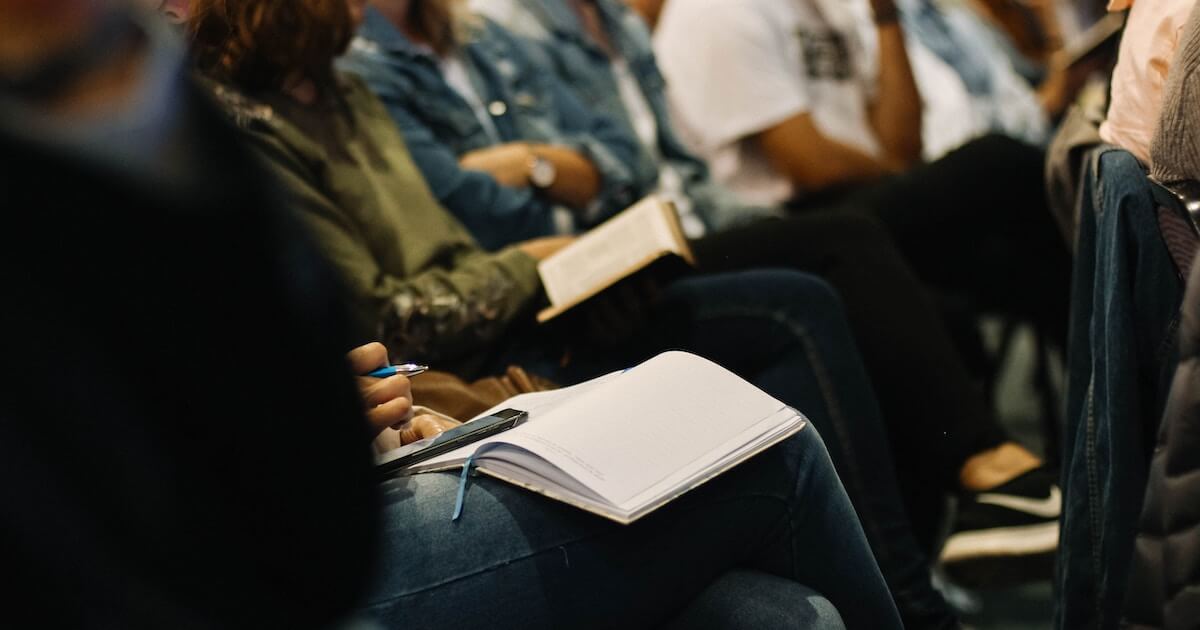 Accessing Emergency Resources
Before leaving for your destination, be sure to look up the emergency number for that region. In Canada and the United States this is 911, while in the United Kingdom it's 999.
Calling the local emergency number will get you access to police, fire services, and ambulance services. In many areas, interpreters may be available in your language if English isn't your first language.
University and college campuses will often have many services available to international students. From counselling to medical clinics, your school will likely have resources you can take advantage of.
Trust Your Instincts
Studying abroad is a fun and rewarding experience! Considering schools around the world opens up countless educational and career opportunities.
Independent travel and living in a new place always come with potential risks. International students can help themselves stay safe abroad by coming prepared, trusting their instincts, and using available resources.
By planning ahead, you can feel secure in your decision to study internationally, and leave more time for new experiences.
---
---