Passing the Genuine Temporary Entrant (GTE) assessment is pivotal to becoming an international student in Australia. Curious as to how you can make a great first impression during your GTE? Read on! 
Knowing what the assessment team is looking for is important, both for your personal statement and your interview (if you're selected for one). In this article, we'll explore some strategies to help you get to the next step in the study abroad process.
Considering studying abroad in other countries?
Dig into Canadian student visa interview strategies.
Ace the United Kingdom's credibility interview.
Or, learn about the United States' F-1 visa interview.
---

Intro to the GTE Assessment Process
Before you can accept your offer of admission from an Australian academic institution, you'll need to complete the GTE assessment process. This assessment demonstrates your intent to travel to Australia temporarily for study purposes. 
Some academic institutions will send you the GTE questionnaire link as soon as you apply. Others will ask you to complete the GTE questionnaire alongside a conditional offer of admission.
The GTE assessment includes a questionnaire and a personal statement. Some students may also take part in an interview. Students may submit their personal statements in English, or in their own language with a translated copy attached.
Which area of Australia suits your study goals best? Check out our blog to find out!

Personal Statement Tips
A personal statement (or statement of purpose) is your opportunity to prove you're a genuine temporary entrant and a genuine student. This means you intend to live in Australia temporarily for the purposes of studying abroad, as required by the Australian Government's Ministerial Direction 69.
Although situations can change, and you may think, midway through your studies, about staying after graduation to pursue employment, it's best to indicate that your current intention is only to study in Australia. Use your personal statement to show how your circumstances, immigration history, and ties to your home country strengthen your intent. 
Talk about how your previous studies have prepared you. If you have a study gap of six months or more, explain why it happened. You'll also want to talk about what you've done since graduating. If you're employed, share details about your role, your company, and how long you've been working there.
The assessment team will also gauge your understanding of how studying abroad in Australia impacts your career. It's a good idea to talk about how the course and university you've chosen will help you reach your goals. Discuss potential employment offers and work opportunities in your home country or a third country after completing your course, too.
When writing your personal statement, back up any claims you make with supporting documents. Depending on your professional and academic history, these may include:
Academic transcripts and certificates

The name and address of your current employer

References to confirm your most recent employment 

Documents confirming your employment or business activities from the past year

Income tax returns or bank statements

Evidence of family, social, or financial ties to your home country

Next Steps
Once you've submitted your GTE application, there are a few ways it could proceed. Sometimes applications will be accepted immediately. Other times, the GTE assessment team will request more information. Or, they may ask you to participate in a GTE interview. Let's look at those last two options below.
More Information Required
GTE decision-makers may ask for more information after you've submitted your application. Don't panic! This may slow down your application, but it can improve your chances of acceptance. This request may occur for reasons including:
You've applied to study in a field unrelated to your employment or previous studies

You or a family member have "an immigration history of reasonable concern"

The assessment team has found inconsistencies in the information provided 
GTE Interview Requested
If it's requested, an interview is the last stage of the GTE assessment process. This will determine whether you pass the GTE requirements of the post-secondary institution you applied to. Participation in a GTE interview often depends on your home country's "risk level." Students will only be able to take one interview. You'll be expected to bring a full understanding of what your study will look like, from knowledge of the course and campus to how you'll support yourself financially.

Make the Most of Each Question
Every interview is different, but there are core topics you'll want to be comfortable talking about. Here are some common questions.
Why did you choose this course?
Talk about the classes you've registered for, ones you're looking forward to, the potential for research, and any work-integrated learning opportunities.

Explain how this course helps you meet your study goals. Is there a professor you're excited to study with? Do classes integrate theoretical and practical learning, preparing you to succeed in your field?

Share examples of job opportunities and salaries in your field that you could get after graduation. Compare those to roles you're currently eligible for.
Why did you choose to study at this institution in Australia, instead of studying or working in your home country?
Talk about why you chose this academic institution, and speak to its strengths. Strengths can range from small class sizes to learning in first-class research environments. 

Show that you've researched the campus, your courses, and the campus' surroundings. If your course offers majors, know which one you intend to pursue and why.
Can you share what you know about Australian culture, and how you plan to adapt to it?
Share what you've learned about Australia (and where you've learned it from) and how you plan to adjust. This can include anything from joining conversation clubs to joining a sports team. Be specific, and show your interest in the community you're joining!
Culture covers a wide range of topics: do your research so you're comfortable talking about a few of them. Interviewers will watch to see if you're reading your answers or if you can speak naturally.
How are you funding your tuition and living expenses?
It's likely you'll have to share your exact tuition, so

look it up on the ApplyBoard Platform

.

If family members are supporting you, know their yearly salary, as well as their employer and full job title.

Know roughly what your monthly expenses will be. Many universities have cost-of-living averages on their websites. Use those to shape your budget!
---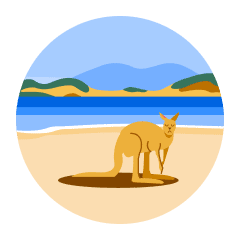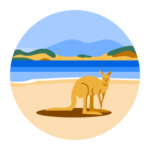 Start preparing for your GTE assessment early, so you have time to write a few drafts of your personal statement, provide extra information if needed, and prepare for your interview if you're selected for one. You've got this!
Find courses from over 100 Australian academic institutions on the ApplyBoard Platform.