With travel restrictions constantly evolving amid the COVID-19 pandemic, it can be difficult for international students studying at institutions in Canada, the United States (US), the United Kingdom (UK), and Australia to keep up. With that in mind, ApplyBoard has compiled the latest COVID-19 travel information for students studying at these destinations. We will update this blog post regularly, so please keep the link handy and check back frequently.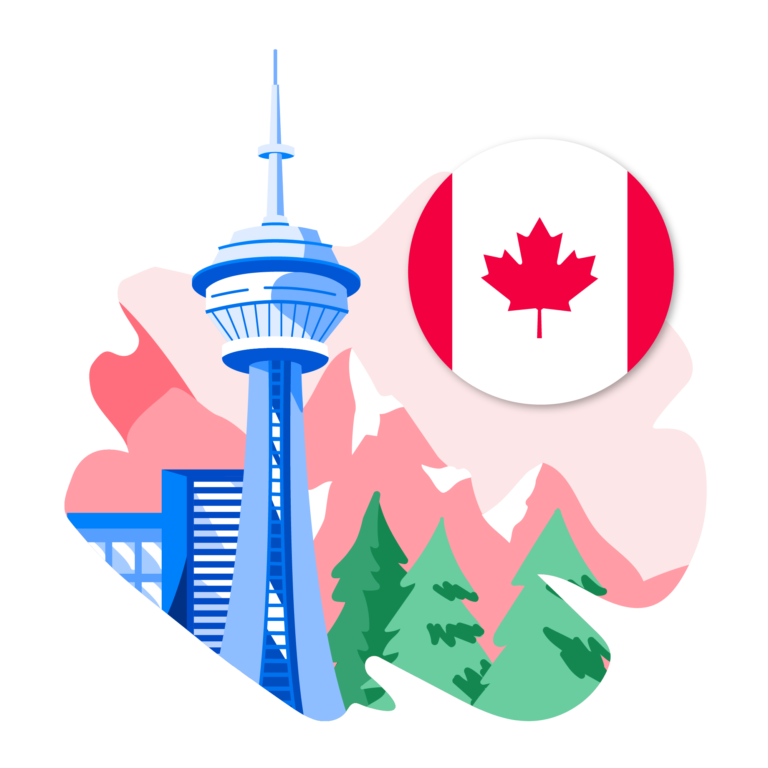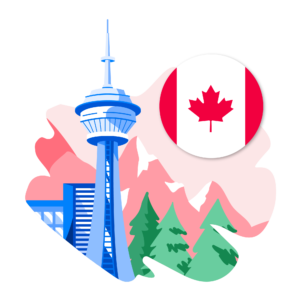 Canada
To enter Canada, an international student must:
Be studying at a

DLI with an approved readiness plan

Have, or have been approved for, a valid study permit

Be coming to Canada for a non-discretionary or non-optional purpose

Undergo a PCR test upon arrival at a Canadian airport

While waiting for test results, students must

quarantine

for up to three days at a designated hotel at their own expense (if arriving by air)

Complete the remainder of their 14-day quarantine at their home in Canada

Take

an additional COVID-19 molecular test

(if arriving by air) on day 10 of the 14-day quarantine
Negative COVID-19 Test Results
Travellers must have one of the following laboratory COVID-19 tests, with a negative result, completed within 72-hours of departure:
A molecular polymerase chain reaction (PCR), or 

Loop-mediated Isothermal Amplification (LAMP)
Travellers can present a physical, paper copy, or electronic copy of the test results. The results must include the following information:
Traveller name and date of birth

Name and address of the laboratory, clinic, or facility that administered the test

The date of the test

The method of test conducted (PCR or LAMP)

The test result
Quarantine Plan
All travellers entering Canada must present a quarantine plan, although it doesn't have to be in writing. When asked by a border officer, students must provide information about the location of their 14-day quarantine period and how they plan to access essential services, any medical care, and get groceries.
Mandatory 3-Night Hotel Stay
Hotel bookings can only be made by telephone and can't be made through the hotel. To arrange a stay, please call:
1-800-294-8253 (toll-free within North America) 

1-613-830-2992 (collect outside of North America)
The list of government-authorized hotels can be found here. Costs vary by location and will include food, room, security, transportation, and infection prevention and control measures.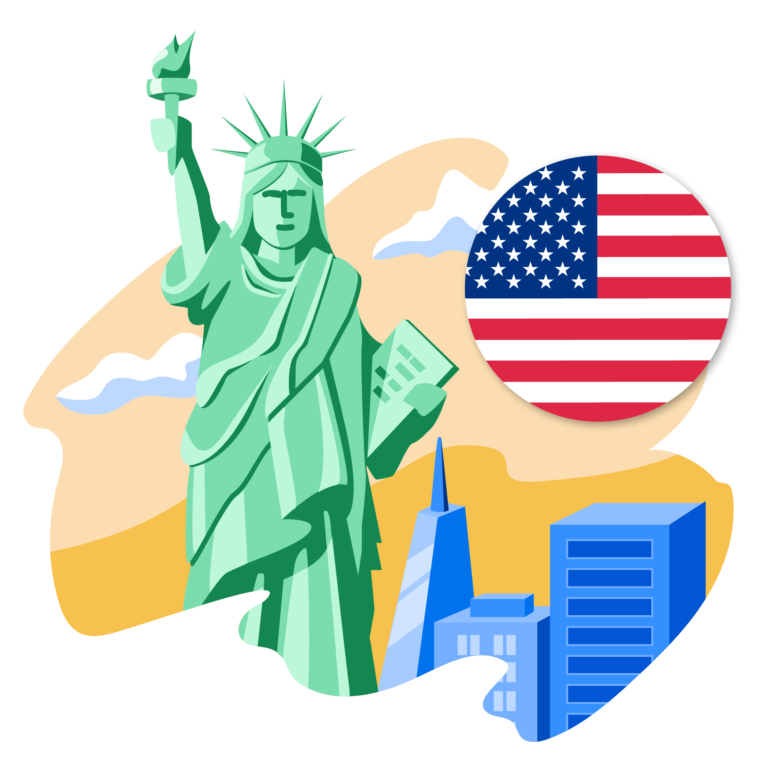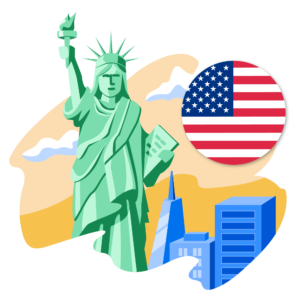 United States
International students can travel to the United States if they:
On January 25, 2021, the US instituted a travel ban for any foreign national who has been to one of the following countries two weeks before departure:
Brazil

China

European Schengen area countries

Iran

Republic of Ireland

South Africa

United Kingdom
However, this does not apply to international students with a valid F1 or M1 visa travelling from the United Kingdom, Republic of Ireland, or Europe's Schengen area. International students holding a valid J1 visa and travelling from Brazil, China, Iran, or South Africa may be able to enter the US. Decisions are made on a case-by-case basis, and students should reach out to a US consulate for more information.
Upon Arrival
The US Centers for Disease Control and Prevention (CDC) recommends that anyone entering the United States:
Take a viral COVID-19 test 3 to 5 days after arriving

Self-quarantine for 7 days upon arrival

United Kingdom
International students can travel to the United Kingdom, although in-person classes for practical courses aren't expected to resume until at least March 8, 2021.
To enter the United Kingdom, international students must:
Present a negative COVID-19 test result, taken within 72-hours of departure

Complete a mandatory passenger locator form online at any time 48-hours prior to departure

Self-quarantine for 10-days upon arrival

Complete a COVID-19 test on day two and eight of self-quarantine, at a fee of £210

Meet the requirements if travelling from a country on the travel ban list (more below)
The UK suspended its self-quarantine exemptions for individuals entering the UK from a country on its travel corridors list. Now, anyone entering the UK, regardless of where they come from, must complete the mandatory 10-day self-quarantine mentioned above.
On January 25, 2021, the UK introduced a travel ban for certain countries. International students with a valid Student visa are exempt from these travel restrictions. However, international students arriving in England must:
Enter England via one of the following airports:

Heathrow Airport

Gatwick Airport

London City Airport

Birmingham Airport

Farnborough Airfield

Quarantine for 10-days at a hotel, which must be

booked online

, at a fee of £1,750
As of February 15, 2021, travellers arriving in Scotland must quarantine at a hotel for 10-days, regardless of where they're travelling from.
Mandatory Negative COVID-19 Test
A negative COVID-19 test can be presented as a physical document, email, or via an electronic device. It must include:
The traveller's name (matching the name as it appears on the travel documents) 

Date of birth or age

The result of the test

The date the test sample was collected or received by the test provider 

Test provider name and contact information

Confirmation of the device used for the test, or that the test was a PCR test
Travellers must present their negative COVID-19 test before boarding and will be denied boarding without it.
Passenger Locator Form
Individuals travelling to the UK must also complete the mandatory passenger locator form online at any time 48 hours prior to travelling to the UK. The completion of this form is mandatory.
Before filling out this form, travellers should have the following at hand: 
Passport details 

Travel details, including dates and times 

The address where they will stay in the UK (if applicable) 
A QR code will be sent by email, which can be printed or displayed on a mobile phone as proof of completion.
Test to Release for International Travel Scheme
Students and other individuals who would normally have to self-isolate upon arrival can opt to pay for a COVID-19 test to potentially reduce time spent self-isolating to as few as 5 days.
To take advantage of the Test to Release for International Travel scheme, travellers must:
Book a COVID-19 test with a 

private test provider

 

Opt-in on the passenger locator form

Be travelling from a country not on the UK's travel ban list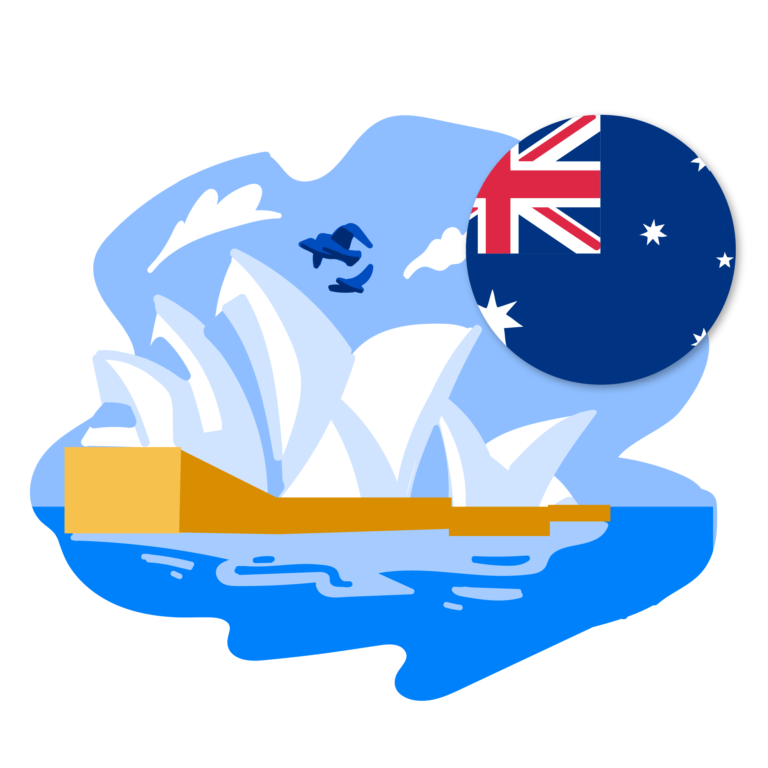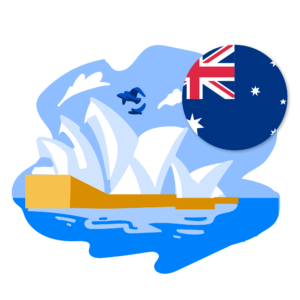 Australia
At this time, only citizens and permanent residents are allowed to enter Australia. No other travellers, including international students, can travel to Australia.
While an international student can apply for an exemption, it's highly unlikely that it will be approved.
International Students Currently in Australia
International students physically studying in Australia can return to their home country and continue their studies online. However, they must continue to meet the requirements of their certificate of enrollment (CoE) to ensure their Subclass 500 Student visa remains valid.
International students may request a leave of absence from their studies. However, they must provide supporting documentation and have a valid reason for doing so.
Ready to start your study abroad journey? Explore top schools on ApplyBoard!