We've seen seismic shifts in the UK international student market over the past year, from Brexit to the COVID-19 pandemic to the advent of the Graduate Immigration Route (GIR).
For the majority of UK universities, international recruitment increased substantially in the last two years. At ApplyBoard, we've seen increased interest in the UK since the GIR was announced in 2019 from students in a number of markets, particularly in South Asia and Sub-Saharan Africa.
In today's ApplyInsights, I'll be looking at the impact of these three factors—Brexit, COVID-19, and the GIR—and sharing my thoughts on what's to come for the UK over the rest of 2021 and beyond.
Key Insights at a Glance
A record budget deficit in 2020-21 and soaring costs to support the student finance system may mean the UK government cuts back in other areas of HE spending, including research.
The fee status change brought on by Brexit reduced application rates from wealthier EU countries to non-EU rates. In low-GDP-per-capita EU countries, the market collapsed.
Nigeria, India, and Bangladesh are among the markets where UK universities are well positioned to grow their enrollment post-pandemic.
We'll start with a look at how the economics of the pandemic are impacting higher education in the UK.
Domestic Fiscal Challenges Putting Pressure on Universities
According to the Office for Budget Responsibility, the UK's budget deficit hit a peacetime high of £355 billion in 2020-21. In 2021-22, the deficit is projected to be £234 billion, remaining higher than the 2009-10 peak at the height of the global financial crisis.
At the same time, the Resource Accounting and Budgeting (RAB) charge, which is the estimated cost to the government of borrowing to support the student finance system, has crept up to 53%.1 This is up from 47% in 2018-19 and well above the government's persistent target of 36%.2 In other words, more than half the cost of providing student loans is projected to land on the taxpayer.
The loan repayment threshold for graduates, currently £27,295,3 seems unlikely to rise with students facing their own economic pressures. With all this in mind, funding the student finance system is likely to look very expensive to the Treasury moving forward.
Consider New Sources of Research Investment
Expensive baseline costs to fund the student finance system may mean the government cuts back in other areas of higher education spending, such as research, even as Brexit means the loss of billions in EU funding for research. In that case, universities will need to seek out new sources of research investment. These could include private funding from established charitable foundations, high-net-worth donors, and industry partnerships.
While this will take legwork, it also presents an opportunity. Building a more diverse range of research funding avenues can help institutions remain competitive for top graduate talent regardless of the economic climate. Industry-funded research projects, in particular, offer research teams direct access to market insights not possible with government funding alone. These projects also provide opportunities for graduate and even undergraduate students to network and gain experience working with industry experts.
In the 2020 QS International Student Survey, 55% of students said they look for information on work placements and links to industry when researching universities.
This is something that's really come into focus over the course of the pandemic. International students are laser-focused on employability and work opportunities, especially during times of economic downturn.
Demonstrating close ties between your institution and industry can assure prospective international students that you will support them as they look to begin their career.
EU Market Shrinking but Still Important
The EU market faced two big shocks last year: the fee status change brought on by Brexit and the global health crisis of COVID-19. As a result, applications from the EU to UK undergraduate studies fell from 43,030 in January 2020 to 26,010 in January 2021.4
During a recent BBC Global News panel on student recruitment post-pandemic, dataHE founder Andrew Hargreaves stated that he thinks this big drop reflects the fee rise rather than the pandemic impact:
There's no correlation in the data around COVID patterns in any of the sending countries in the EU and the change in behaviour, but there is a pattern on GDP per capita. The numbers have collapsed in low-GDP-per-capita countries in the EU. – Andrew Hargreaves, Founder, dataHE
Hargreaves gave Poland and Romania as examples of countries where the fee status change has decimated the industry. In contrast, he says, application rates from wealthier EU countries such as Germany, France, Italy, and Spain, though down, look more like rates from non-EU countries. Said Hargreaves, "Don't give up on the EU. There are large middle classes who want to access HE."
I agree with Hargreaves: UK institutions should not give up on the EU. While the fee status change has cost the UK one important advantage in these countries, it's important not to lose sight of other selling factors, such as the geographic closeness, long-established histories of student movement between continental Europe and the UK, and the reputation of UK higher education throughout the continent.
Top Growth Markets
Though Europe remains a viable source of international students, the collapse in the low-GDP-per-capita EU market has driven home how vital it is that universities diversify student recruitment markets. The following countries are markets I'd encourage universities to focus on based on my conversations with our recruitment partners and ApplyBoard team members in those markets.


Prior to the termination of the post-study work route in 2012, the UK was a top destination for Nigerian students. There's since been a shift in the Nigerian market toward Canada, with students enticed by the country's generous post-graduate work opportunities. The number of study permit applications from Nigerian citizens to Canadian schools roughly doubled between 2015 and 2019.5
Since the announcement of the GIR, we've seen renewed interest in the UK among students in Nigeria. The UK has a number of other existing advantages in the Nigerian market, including:
Faster turnaround times on letters of acceptance (LOAs) and visa assessment
Strong visa approval rates and the visa application review process6
The ability for students to work part-time in the UK while studying
Policies that support students looking to bring their dependents to the UK
Institutions should highlight these factors, as well as the GIR, in engaging with prospective students. Nigeria is also a highly price-sensitive market, and scholarships go a long way toward driving conversions.


Though India is already the second-largest market for international students in the UK, there's room for expansion in the market, as the explosive growth in the Canadian Indian market has shown. With some universities having more than doubled their India recruitment over the past year, the only foreseeable limits on Indian recruitment for many universities may be capacity and appetite.
UK institutions also benefit from a strong brand value for their degrees in India compared to many other destination markets. This gives these schools a powerful leg up. And like Nigerian students, Indian students value the opportunity to work part-time in the UK while studying. In India-focused marketing materials, I recommend universities highlight current student and alumni stories that emphasize job opportunities for students while they're studying and a successful transition to a career back in India.
A key challenge for the Indian market is the addition of India to the red list of countries on the UK travel ban. While students from India can still travel to the UK, they must comply with a series of criteria, including booking an 10-day stay at a quarantine hotel.
Universities should be familiar with this policy, stay connected with their government contacts for upcoming changes, and most importantly, keep lines of communication open with students. The ApplyBoard Blog has further information on red list restrictions.

As in India, UK universities have some structural advantages in the Bangladeshi market over their Canadian, US, and Australian counterparts. For Bangladeshis who study the British curriculum in primary and secondary school, the British post-secondary system has the appeal of familiarity. The cost and time savings of a three-year British degree versus a four-year degree in the US or Canada also make the UK attractive.
We've already seen a rise in the UK Bangladeshi market that corresponded with the drop in the US Bangladeshi market under former President Trump. UK universities can continue to capitalize on this by highlighting the shorter degree duration and lack of an SAT requirement, which is unpopular in Bangladesh.
Scholarships are also key drivers of conversions in the Bangladeshi market at both the undergraduate and master's level.
Key Takeaways
After a year of uncertainty, the future of the UK international student market is beginning to take shape. UK universities should keep the following in mind as they navigate this complex market:
To forestall the potential loss of government research funding due to post-COVID austerity measures, seek out alternative sources of research investment, such as industry partnerships.
Don't give up on the EU, but focus recruitment energies on wealthier countries such as Germany, France, Italy, and Spain and recognize that new differentiators are needed.
Leverage the GIR and other market-specific advantages in marketing your institution to high-growth markets such as Nigeria, Bangladesh, and India.
Published: April 27, 2021
Subscribe to ApplyInsights
Sign up for the latest insights on international education.

---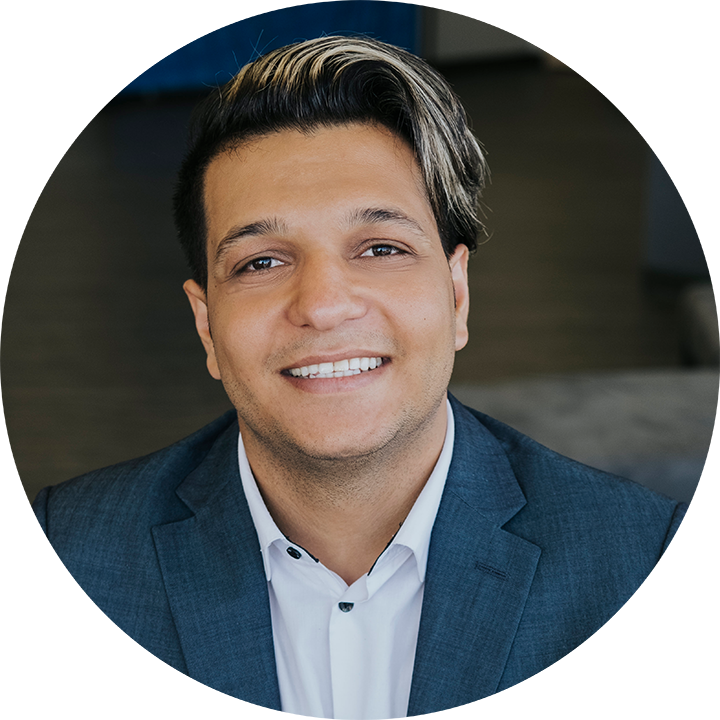 Meti Basiri
Co-Founder and Chief Marketing Officer (CMO)
Meti is driven by the belief that education is a right, not a privilege. He leads the International Recruitment, Partner Relations, and Marketing teams at ApplyBoard, working to make education accessible to people around the world. Meti has been instrumental in building partnerships with 1,500+ educational institutions across Canada, the United, the United Kingdom, and Australia. Working with over 5,000 international recruitment partners, ApplyBoard has assisted over 150,000 students in their study abroad journey. Follow Meti on LinkedIn for more access to ApplyInsights and key industry trends.
---
FOOTNOTES:
1. UK Government, Student Loan Forecasts for England, 2019-20, 24 September 2020.
2. UK Government, Funding the Student Loan System, 15 February 2018.
3. UK Government, Student Loan Interest Rates and Repayment Threshold Announcement, 11 August 2020.
4. UCAS, 2020 Cycle Applicant Figures, 2021 Cycle Applicant Figures.
5. Per data from Immigration, Refugees and Citizenship Canada (IRCC).
6. This is a particular advantage relative to the Canadian market, where study permit approval rates for Nigerian nationals have hovered around 20% over the past five years.
---