ApplyInsights: International Student Recruitment Is About Quality, not Just Quantity
Since my brothers and I founded ApplyBoard in 2015, our company has been a disruptor.
During ApplyBoard's earliest days, when we met with schools' international teams to pitch our services, we didn't even mention our online platform. We knew that international recruitment processes in higher ed were entrenched, and we recognized that the industry might resist change.
In the years since, institutions around the world have embraced the convenience and cost savings of the ApplyBoard Platform. We've also seen a number of other companies follow in our footsteps.
I'm glad to see so many people invested in improving global access to education. But at the same time, I'm concerned. These new players are often laser-focused on student quantity, even at the expense of quality. This isn't serving students. And in the end, that's what we're here for: to educate students and help them succeed. Delivering both student quantity and quality is possible, but it takes time and millions of dollars in investment to put the right processes in place.
That's what ApplyBoard has done, and it's what we'll continue to do.
The ApplyBoard Recruitment Model
ApplyBoard is highly selective about the recruitment professionals we partner with. We've elected to work with only 54% of businesses who have approached us about working together.
We offer comprehensive, ongoing training to our recruitment partners, from informational webinars to our upcoming ApplyBoard Counsellor Course (ABCC) curriculum.
We have a sophisticated student pre-screening process that allows admissions offices to focus on the strongest candidates. ApplyBoard students have a 95% acceptance rate.
For today's ApplyInsights, I want to talk about how ApplyBoard is making good on our promise to educate the world by delivering large numbers of top students to our partner schools.
Building a Better Recruitment Network
There are thousands of reputable, high-performing recruitment agencies helping students across the globe navigate the study abroad application process. We all understand that very few schools have the resources to work with more than a small fraction of them.
Regardless of brand equity or investment, under the traditional direct agent model, institutions miss out on a huge chunk of the international student market, and students miss out on the opportunity to study at hundreds of institutions worldwide. Rather than being able to select from a wide range of schools and programs, students are often funneled to a short list of schools that their agent is most familiar with, even if those schools aren't the best match for them.
This can lead to unsatisfied students and retention issues for schools down the line.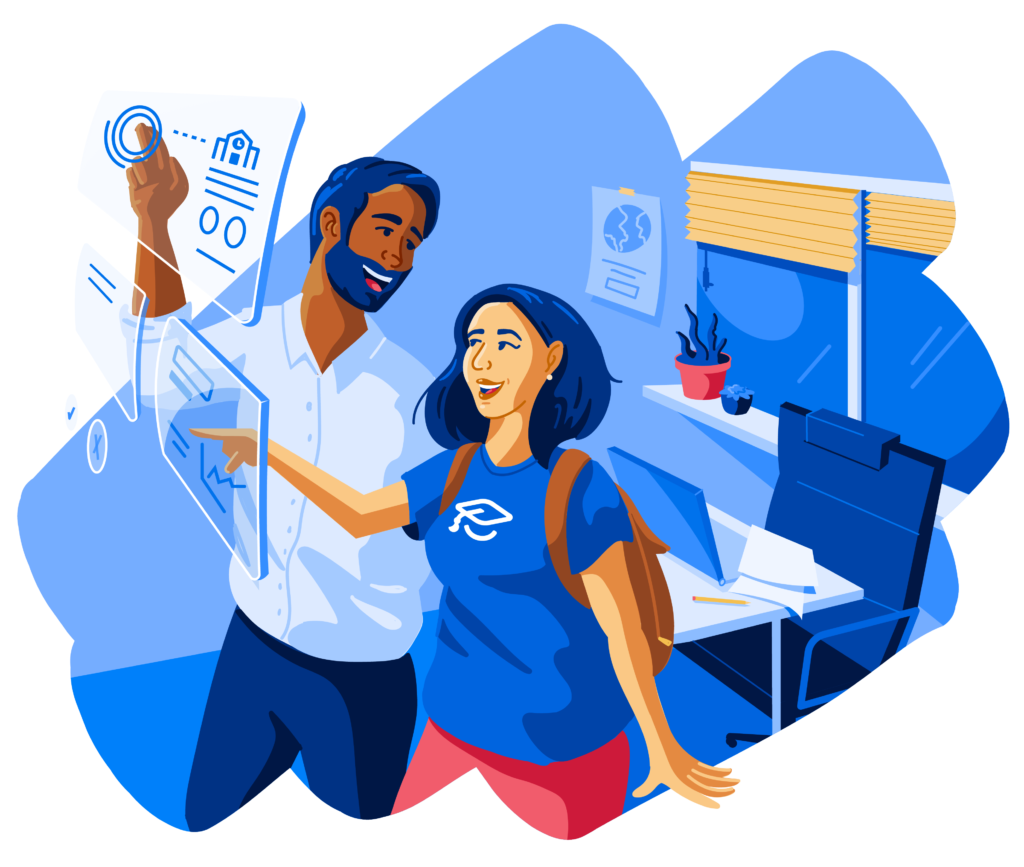 Rigorous Vetting, Continuous Monitoring
At ApplyBoard, we work with more than just agents. Our network includes counsellors, secondary schools, and immigration consultants. That's why we call these professionals recruitment partners. We're all international education stakeholders, working together to serve students and put their success first.
ApplyBoard has more than 5,000 recruitment partners. Despite the size of our network, we're highly selective about who we partner with. In fact, our rigorous vetting process has filtered out 46% of the businesses that have approached us about working together.
To ensure our recruitment partners continuously meet the needs of our partner schools and students, we use a recruitment partner scoring system, similar to credit scoring, which monitors metrics such as response and conversion rates. We also have more than 200 account managers supporting our recruitment partners in 20 different countries around the world.
ApplyBoard has a 25-to-1 recruitment partner to account manager ratio. This allows us to provide consistent, personalized support to our recruitment partners and the students they work with.
Comprehensive, Ongoing Training
ApplyBoard provides extensive training for our recruitment partners. Last year, we offered more than 150 webinars to educate them on destination markets, institutions, and recruitment skills such as social media engagement. Our Top Recruiters Workshop Virtual webinar series showcased 42 of our top partner schools to more than 20,000 attendees.
Most recently, we've invested more than C$1 million in our ApplyBoard Counsellor Course (ABCC) curriculum. Developed by experts with decades of experience in the industry, these online courses are designed to further standards in international education by providing insights into life, culture, and education in the four destination markets ApplyBoard serves: Canada, the United States, the United Kingdom, and Australia.
Key points of focus for each course include:
Critical information students need to make decisions about studying in the destination country, from choosing an educational pathway to seeking employment
Unique programs available in the destination country
An introduction to student visa and study permit processes for that country
Practical tips for preparing to travel and moving as a student
Look for our Canada course to launch in May and the other three courses to follow later this year.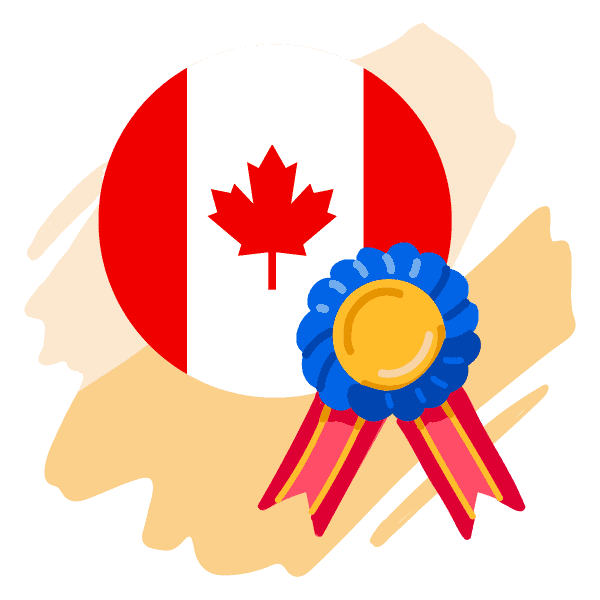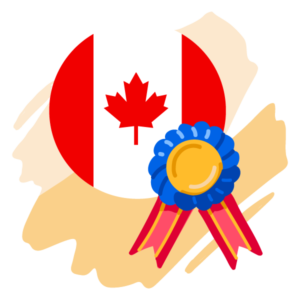 While the ABCC curriculum will be publicly available, it's specifically designed with our recruitment partners in mind. Enrollment is free for recruitment partners at launch, and those who pass a course will receive a certification as evidence of their expertise in that market.
ABCC is our commitment to ensuring individuals throughout the international education industry are as knowledgeable as possible when advising students on their study abroad journey.
Maximizing Applicant Diversity and Quality
Last month, in response to the unprecedented surge of COVID-19 cases in South Asia, the UK added India to its travel ban "red list" and Canada suspended direct flights from India and Pakistan. This was a sobering reminder of how quickly market dynamics can shift and how important it is for institutions to diversify student intake to mitigate their vulnerability.
Because ApplyBoard recruits from more than 110 countries, we're uniquely positioned to provide our partner schools with a consistent, reliable inflow of applicants. However, our focus is on not just applicant volume, but quality as well. ApplyBoard's sophisticated pre-screening process ensures we pass on only the most qualified applicants to our partner schools. This allows admissions teams to focus on the students they want to bring in.
Careful applicant pre-screening has led to a 95% acceptance rate for ApplyBoard students. We've also consistently out-performed the industry average for visa acceptance rates across markets.
All applications submitted to ApplyBoard are screened by our sophisticated AI technology as well as our Customer Experience Team. Our screening process includes confirming the validity of documents and test scores at the source. Though we know many admission departments do the same, we believe in going the extra mile to provide peace of mind to our partner schools.'
Forging Strategic Partnerships
Before ApplyBoard's relationship with a partner school begins, our Partner Relations Team sits down with the school's senior leadership to gain a deep understanding of their international recruitment strategy. We then tailor our approach to fit that strategy. This might include focusing on specific source regions, onshore or offshore students, program levels, or programs of study.
ApplyBoard also offers strategic insights to our partner schools. We leverage data from governments, third parties, and the ApplyBoard Platform to advise institutions about trends in the industry and help them respond to shifting demand. For some of our partners, this has included advice on scholarship targeting and timing. For others, we've collaborated with academic leadership on the development of programs geared toward their target students.

The Bottom Line
ApplyBoard offers access to a large network of trained and vetted recruitment partners. Working with us allows your institution to reach the strongest students across a diverse set of markets. And our sophisticated applicant screening process ensures superior applicant quality.
Interested in working together? Reach out to our team at schoolpartnerships@applyboard.com.
Published: May 5, 2021
Subscribe to ApplyInsights
Sign up for the latest insights on international education.

---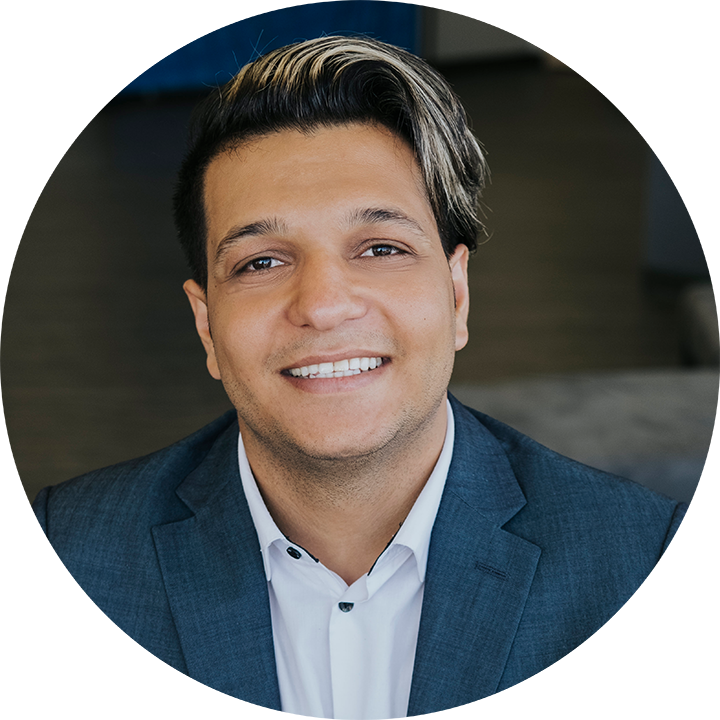 Meti Basiri
Co-Founder and Chief Marketing Officer (CMO)
Meti is driven by the belief that education is a right, not a privilege. He leads the International Recruitment, Partner Relations, and Marketing teams at ApplyBoard, working to make education accessible to people around the world. Meti has been instrumental in building partnerships with 1,500+ educational institutions across Canada, the United, the United Kingdom, and Australia. Working with over 5,000 international recruitment partners, ApplyBoard has assisted over 150,000 students in their study abroad journey. Follow Meti on LinkedIn for more access to ApplyInsights and key industry trends.
---