ApplyInsights: The Advancement of AI and Student Recruitment – Q&A with Meti Basiri
Last month, I participated in The PIE's Student Recruitment 4.0 webinar. I shared the virtual stage with a number of my industry peers, and we gave our thoughts on the role of artificial intelligence (AI) within our sector, our organizations' ways of working, and the new era of student recruitment.
I got the opportunity to answer so many insightful questions from participants watching from around the world, but as it usually goes with these events, there wasn't time to get to all of them.
With that in mind, I spent some time this week reviewing the questions we didn't get to answer live. For today's ApplyInsights, I'm sharing my thoughts on some of the most popular questions, as voted on by the participants.
Key Insights at a Glance
Artificial Intelligence is doing the heavy data lifting, so ApplyBoard's recruitment partners can focus on students.
ApplyBoard is focusing on enabling recruitment partners to provide students with the best experience possible.
When institutions and recruitment partners put students' needs first, everyone (including the students) meets their goals in the application process.
Could you explain how you are using AI and machine learning on your platform?
AI plays an integral role in our industry, automating elements of the student application process to mitigate errors. There are thousands of criteria that can factor into the success of students going abroad. Given this reality, there's no way for humans to accurately weigh those criteria against students' applications.
What we need from AI are tools that can enable our recruitment partners to make the best decisions. These decisions routinely factor in the recruitment partner's experience and industry knowledge, as well as the value big data and AI have to offer. This technology helps ensure nothing falls through the cracks.
Implementation of AI across all markets is going to take time. A lot of international students are coming from developing countries where tech adaptability is much lower than places like North America or Europe. AI is going to be prevalent in all markets someday, but it's going to take several years for many source markets to integrate it into their way of working.
Do machine learning and AI take the personal touch out of an application?
I would argue that AI actually has the potential to enhance the personal aspect of an application. AI and machine learning only remove a portion of the human labour from the process. By increasing access to schools, students are more likely to find institutions and programs that match exactly what they're looking for. These tailored results will make students more invested in their search and more satisfied with their choice.
AI provides a different kind of personal touch than we used to see, where students would go to schools they heard about through word of mouth, but this is a change that I'm encouraged to see. AI is helping us curate a world where more students are being matched with an education that is suited to their wants and needs.
AI and machine learning will never replace the human element of the study abroad application experience. We will always need counsellors to play an important role in the application process. Speaking to students and understanding their needs is a vital part of the counsellor's involvement. Of course, our recruitment partners are with students every step of the way and that human element and connection cannot be replaced.

What role do you think recruitment agencies will play five years down the line, given the advancement of AI?
Our recruitment partners will always be an essential ingredient in the study abroad application process. As AI and technology in the industry advance, the way recruitment partners work and build ongoing efficiencies will change. Eventually, recruitment partners are going to wear fewer hats than they currently do. Today, recruitment partners help students with everything from preparing for their English exams to arranging accommodations once they've been accepted. AI is going to help these recruitment professionals streamline their processes, so they can spend more time engaging with and helping students.
Ultimately, our recruitment partners are there to support students. Students rely on them as mentors to guide them in their application journey, which is an integral part of the process.
I view our recruitment partners a lot like realtors. Despite the money that could be saved by buying a house directly from the homeowner, the vast majority of buyers still go through a realtor. Why? Because it's valuable to work with a third party who has your best interests at heart and elevates your experience from start to finish. The challenge today is no longer trying to find relevant information; in fact, now there's an overwhelming amount of information. The role of a recruitment partner is now one of mentor, advisor and facilitator. Leveraging AI helps them to curate, broker and navigate oceans of information that could otherwise drown students.
Traditional agencies provide a wide range of support services—help with visas, help with accommodation, liaising with the institutions, etc. How will your platform deal, if at all, with these add-ons?
Over time, we're going to see more value added as our platform begins to work with larger volumes of recruitment partners around the world. I don't see this as a competition at all: It's one big ecosystem where we all benefit from one another's strengths. Some recruitment partners are experts at navigating the visa approval process, while we pride ourselves on owning our relationships with the institutions.
At the end of the day, it's all about what's going to create the best experience for the student. Recruitment partners get compensated when students refer other students to them, so it's in their best interests to enlist the highest quality support services possible to meet each candidate's needs.
The new National Code of Ethical Practice for UK Education recruitment agencies imposes more stringent obligations on both agencies and universities, especially around staff training and universities having relatively strong control over agencies. How will your platform conform to this?
At ApplyBoard, we're focused on being as transparent as possible with our recruitment partners and partner universities. As more of these rules and regulations become public, I think it's important that our whole sector works together to enable and provide knowledge to our recruitment partners around what the do's and don'ts are.
We launched our ApplyBoard Counsellor Course (ABCC) specifically to help empower our recruitment partners. ABCC delivers content that allows our partners to provide the very best experience for our students while playing by the rules. The first edition of ABCC covers the Canadian market and a course focusing on the UK market is coming soon. This is an initiative that is near and dear to my heart because I truly believe that the more we invest in enabling our partners, the better outcomes we're going to achieve as a team.
The core problem of the "education agent" business is the bias created by the middle layer without consideration of the best match for a candidate or university program. How does your platform solve the problem of biased recruiters who want to maximize revenues by pushing students towards higher-paying universities?
When our recruitment partners get to work with the vast majority of the universities, efficiencies go way up. This helps shift their priorities from earnings to the success of the students.
Now, when a student walks into a recruitment partner's office, they're not connected with five schools, they're connected with 1,500 schools. The likelihood of finding the right fit for the student is high. When thousands of schools and recruitment partners are working on the same platform, the consideration of revenue generated per student slides way down the recruitment partner's priority list.
Recruitment partners are able to curate the application and selection process to a student's preferences and needs. Our RPs' number one priority has always been and will always be the student. They know they will be profitable from finding every student the right fit and giving them a great experience. All revenue they make is a byproduct of putting the student first.
Good quality students from developing countries are available. What sort of strategy has ApplyBoard considered to bring in quality recruitment agencies to find these students? Have you thought about grading your partners or developing a strategy to attract good and ethical partners?
This really depends on how we define quality. At ApplyBoard, we're paying attention to the end-to-end process. An approved application doesn't necessarily always mean the applicant had a positive experience. Not only do we look at the outcome of their application, but we also monitor what's going on in each step of their application journey with ApplyBoard.
We always want to promote and encourage those recruitment partners who see high engagement scores, and we want to support and train recruitment partners who are seeing less favourable scores.
By leveraging this strategy, we've been able to form successful relationships with recruitment partners in several small markets. This is something we love to see, as it's allowed us and our partner institutions to offer educational opportunities to a more diverse set of students on our platform.
As an institution, how can we make sure to be part of all the platforms? My personal experience is that they are very selective and therefore, especially small institutions are at a disadvantage. How is this fair?
ApplyBoard is not a platform for a certain group of institutions. Applyboard is a platform for all institutions. At ApplyBoard, the scale of our platform, coupled with our highly capable team that's growing every week, ensures that we can cater to the specific needs of any school and support them. It does not matter how small they are.
We're particularly well equipped to help institutions that can't afford to put in place their own global recruiting network, or lack the brand recognition of some of the larger, more established universities. Smaller institutions have so much to gain by joining the ApplyBoard ecosystem, which provides them access to the same opportunities as their bigger peers.
ApplyBoard does not disadvantage any schools—our business model is centred around the needs of the students. Smaller institutions provide unique offerings that can help plenty of students who apply through our platform. When schools, recruitment partners, and students can all work together towards a common goal on the same platform, everybody wins.
Published: July 6, 2021
Subscribe to ApplyInsights
Sign up for the latest insights on international education.

---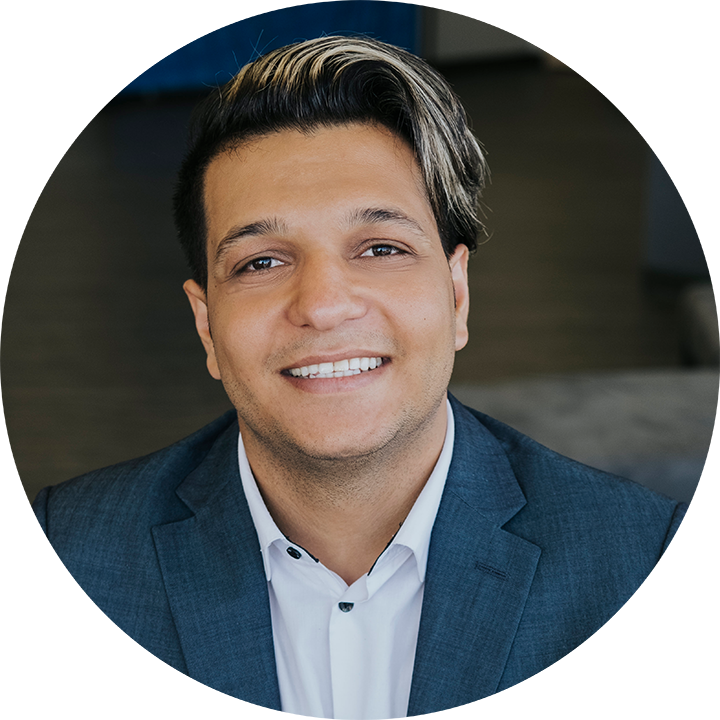 Meti Basiri
Co-Founder and Chief Marketing Officer (CMO)
Meti is driven by the belief that education is a right, not a privilege. He leads the International Recruitment, Partner Relations, and Marketing teams at ApplyBoard, working to make education accessible to people around the world. Meti has been instrumental in building partnerships with 1,500+ educational institutions across Canada, the United, the United Kingdom, and Australia. Working with over 7,500 international recruitment partners, ApplyBoard has assisted over 200,000 students in their study abroad journey. Follow Meti on LinkedIn for more access to ApplyInsights and key industry trends.
---
---