ApplyBoard is always striving to find new ways to empower our partners to deliver the very best for their students. We are excited to announce the launch of the ApplyBoard Counsellor Course–Canada (ABCC–Canada), which is designed to do just that!
Canada remains one of the top destinations for international students for a number of reasons. To help support our global recruitment partners, we have built a comprehensive and interactive learning course to sharpen their knowledge and expertise as top professionals in the field.
Be the Best
The ApplyBoard team has poured countless years of experience into the development of this course. Key areas covered include:
Why Canada is among the top global study destinations

Comprehensive insights into Canadian life, culture, and the education system 

How the Canadian education system works, and how to help students apply to and enroll in Canadian programs

Levels and qualifications in the Canadian education system

Unique education and immigration programs in each province

Information about student visas, study permits, and working while studying

Tips for travelling to and arriving in Canada as a new student
Beyond being full of insightful information, what you will learn in the ABCC–Canada course allows you to turn around and show the students you work with how up-to-date your knowledge is on one of the most vibrant international student destinations in the world. The best part is the course costs you nothing. Starting today, ABCC–Canada is available to our recruitment partners around the world.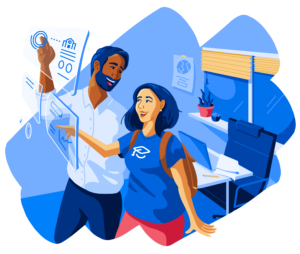 Show You're the Best
You get to take the course at your own pace and through e-learning modules, videos, and interactive activities. At the end of the course, you will receive a certificate of completion of the program to show you have taken the steps to be the best, which you can share with your students and peers.
Whether you already feel you're well versed in Canada, its background, opportunities, and immigration system, there's always more to learn, and we're right here to help you. We want to enable you to grow and thrive, and also to serve your students as well as possible.
We truly want ABCC to become the standard in our industry for learning new markets and staying up-to-date on the top student destinations around the world. ApplyBoard thrives when our partners thrive and are at the top of their game. We want to help in any way we can, and we believe the ABCC–Canada program helps do just that.
We can't wait to share more ABCC programs in the months to come as we add more courses for the United States, United Kingdom, and Australia destination markets. There are so many possibilities and opportunities for your students out there, and we want to help you support those opportunities as much as possible.
Register for the ApplyBoard Counsellor Course–Canada program today and start your journey.
---