When submitting a deferral request, please use the "Deferral Request" template under "Notes." Using this template, you ensure that your request goes straight to our Deferral Team's queue to be reviewed and processed as quickly and efficiently as possible.
To do so:
1. Click "Create From Template."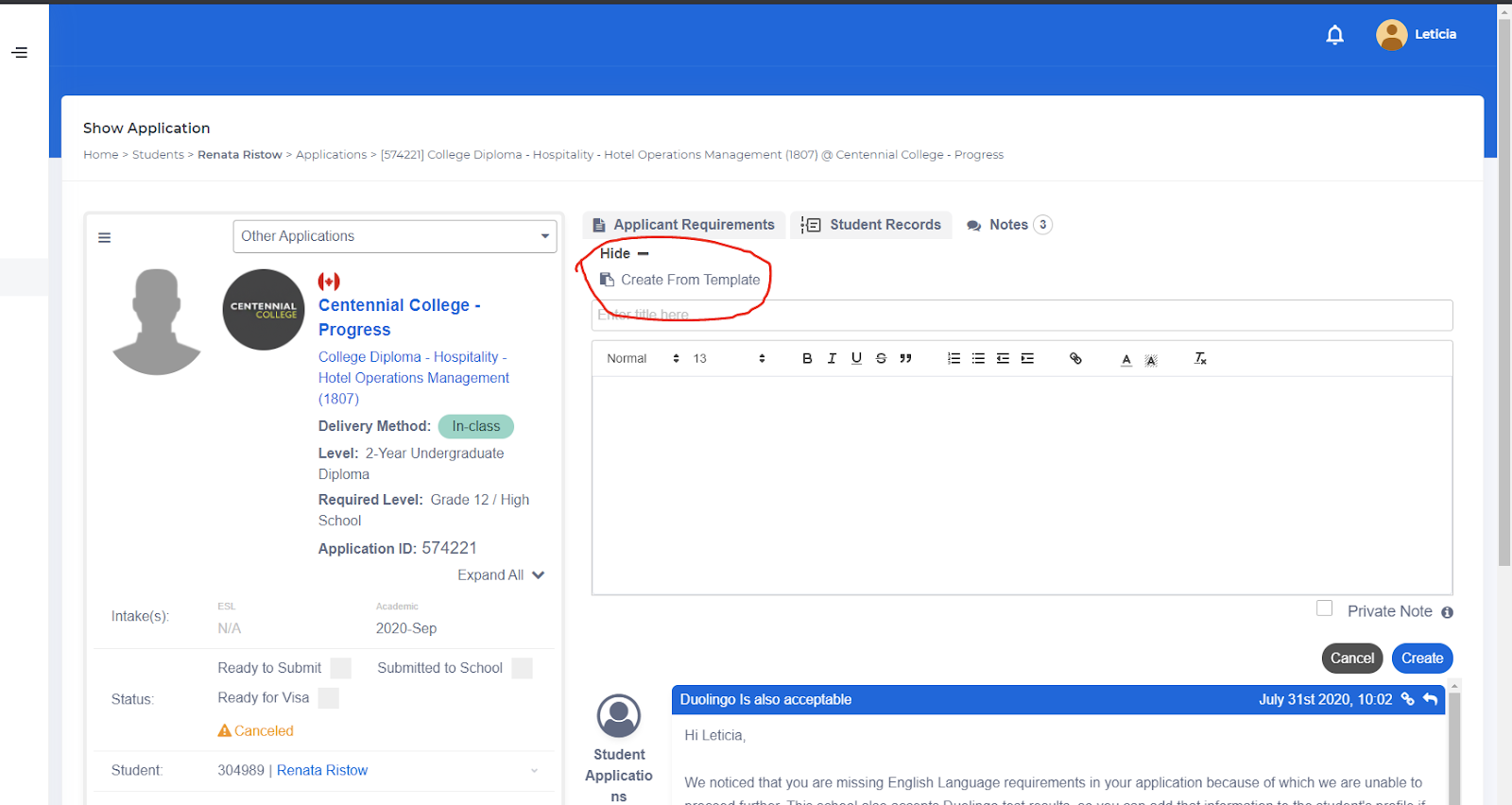 2. Next, choose Template #864 from the note template list. You can also search for the template by typing [864] Recruiter Template: Deferral Request. Click "Choose" to select the template.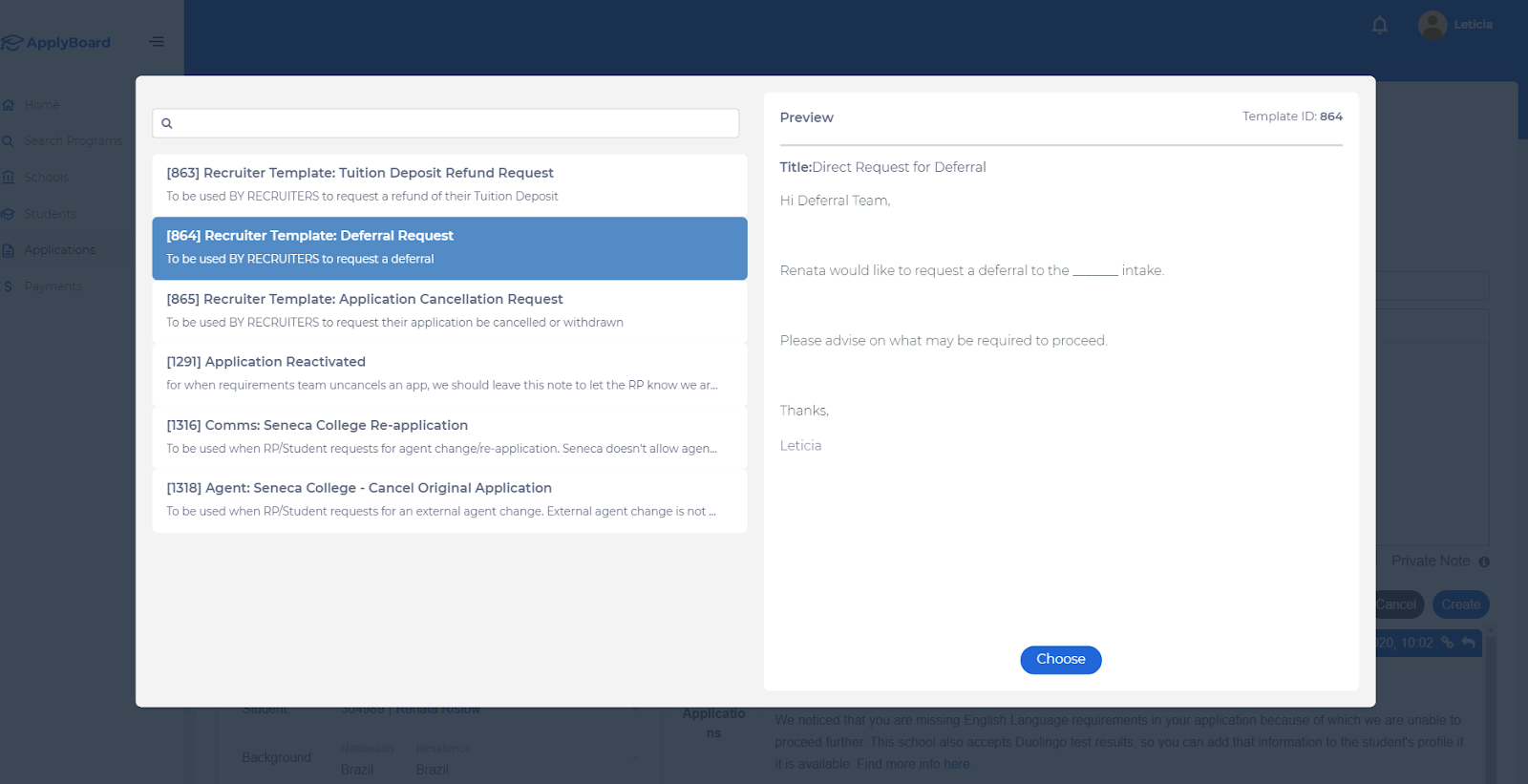 3. The template text has been added to the note text box, and you can now make any edits or additions to the body of the text. Please specify the intake your student wants to defer their admission to and include any additional information you think our team might require to process the deferral request in the body of the message. Next, click "Submit."
Questions?
If you encounter any difficulties or have any questions, please contact your ApplyBoard Representative for assistance.
The ApplyBoard Team
---