Feature Release: Recruitment Partner Certificate Auto-Generation
We have just released a new feature that allows owner Recruitment Partners (RPs) to automatically generate an ApplyBoard Certificate of Representation from their ApplyBoard Dashboard. Previously, ApplyBoard Certificates of Representation were created manually by a member of our team.
By automating certificate generation, owner RPs can get their certificate faster while also eliminating the potential for human error. 
This feature is available on the RP Dashboard for any RPs that have met the following criteria:
The RP is an owner RP
The RP has signed the newest agreement
The RP has been "approved" for at least 3 months
If all of the above criteria are met, the owner RP will be able to see a Certificate button on their dashboard. Simply click on the button to open a new tab where the certificate will be generated and available for download from your browser.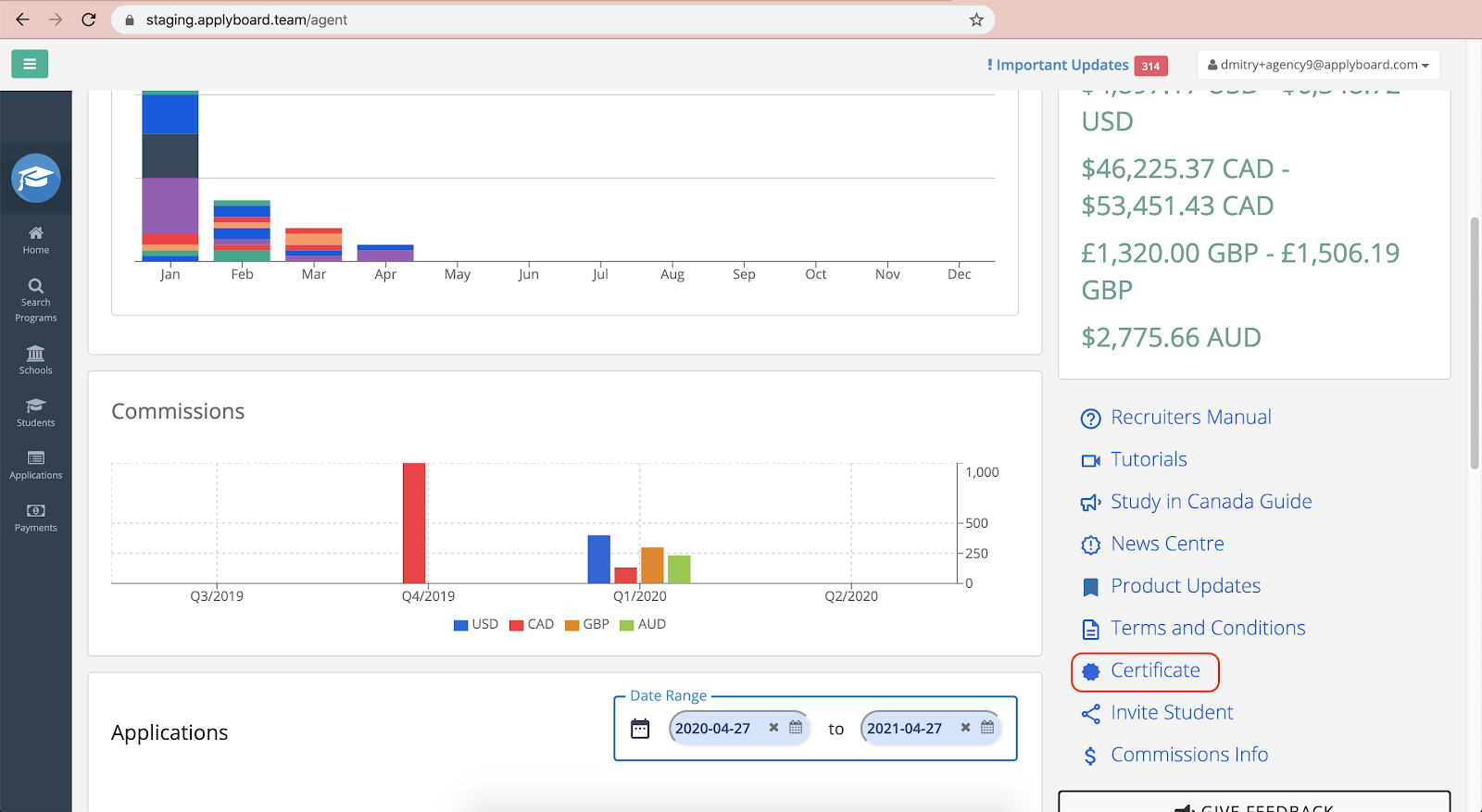 It is important to note that the following RPs will not have access to this feature:
Deactivated RPs – Won't be able to access their dashboards
Suspended RPs – Will get an error message when clicking on the button
---