New Functionality: Addition of PTE to Accepted English Language Tests
Summary
As ApplyBoard expands into new markets, we want to provide our applicants with the ability to select one of the most popular English language tests, the Pearson Test of English (PTE), on their academic applications. We have made a number of improvements within the ApplyBoard Platform to ensure PTE is compatible with our current system. 
What's New
Program Pages
If a program offered by an ApplyBoard partner school accepts PTE as an English language test, the program page now displays it alongside IELTS, TOEFL, and Duolingo scores: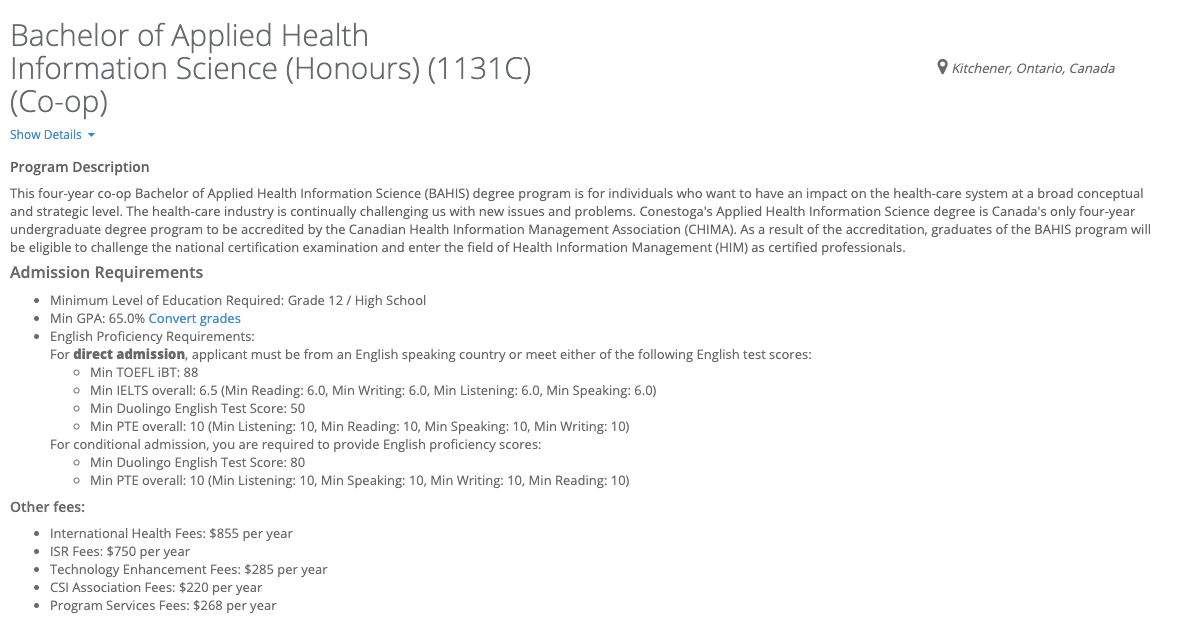 Checking Eligibility
When checking eligibility, ApplyBoard will now consider a student's PTE score when determining if the student is eligible for direct admission to a program:


Search
Recruitment partners and students are now able to search for programs and schools that accept PTE as an English Exam Type requirement. This change has been implemented on all Search pages including the Quick Search, Search & Apply, and the Anonymous Search Modal (should a user not be logged in).
Logged-In (Quick Search and Search & Apply)


Not Logged-In (Search Modal)
Once PTE is selected as the exam type in the eligibility filters, recruitment partners and students will be able to input five scores (Listening, Reading, Writing, Speaking, and Overall) and click Apply to obtain program and school results that student(s) are eligible for. 
Student Profile and Applications
Recruitment partners and students will now be able to indicate that they have taken PTE under the Test Scores section.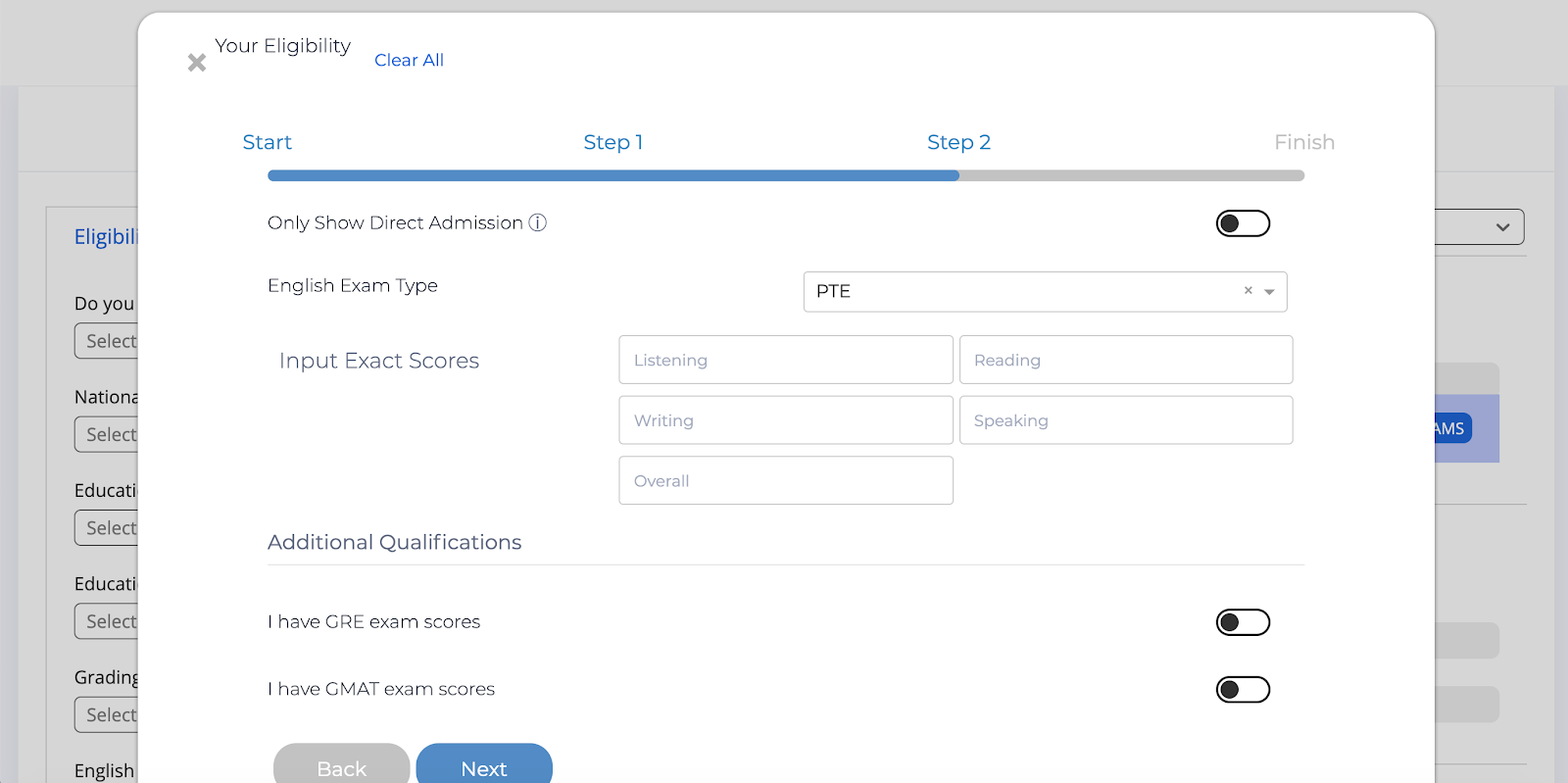 Unlike the other test forms, upon specifying and saving PTE and the exam detail, applicants will not be able to upload their PTE documents on the Student Profile. This functionality will be provided at a later date. Once an application is created, if PTE is selected in the Student Profile, there will be a PTE requirement generated on the application. In a scenario where multiple applications are created, applicants will need to upload their PTE documents for each application. We will be providing the syncing functionality similar for IELTS and TOEFL at a later date.

Have Any Questions?
If you have any questions regarding this update or require assistance, please contact your ApplyBoard International Recruitment Manager for support.
The ApplyBoard Team
---