Introducing ApplyBoard's New Platform User Interface
We are excited to unveil a new user interface for the ApplyBoard Platform!
These changes are designed to make it easier to access the information that's most important to you. But rest assured, while at first glance things might look a bit different, all of the key functionality you know and love about the ApplyBoard Platform is still the same! Here are a few of the changes you'll notice:
Recruitment Partner Dashboard
We have more clearly displayed important information on your dashboard by introducing a clean design that highlights each section. Other changes include:
A redesigned sidebar on the left side of the screen—hover over it for details 

Commission and withdrawal instruction information, previously located above the Helpful Links panel, has been moved below the Helpful Links

The Helpful Links on the right side of the screen contains new and updated links

Your Account Manager's contact information is now on the bottom right of the Recruiter Dashboard, underneath the Recent Programs panel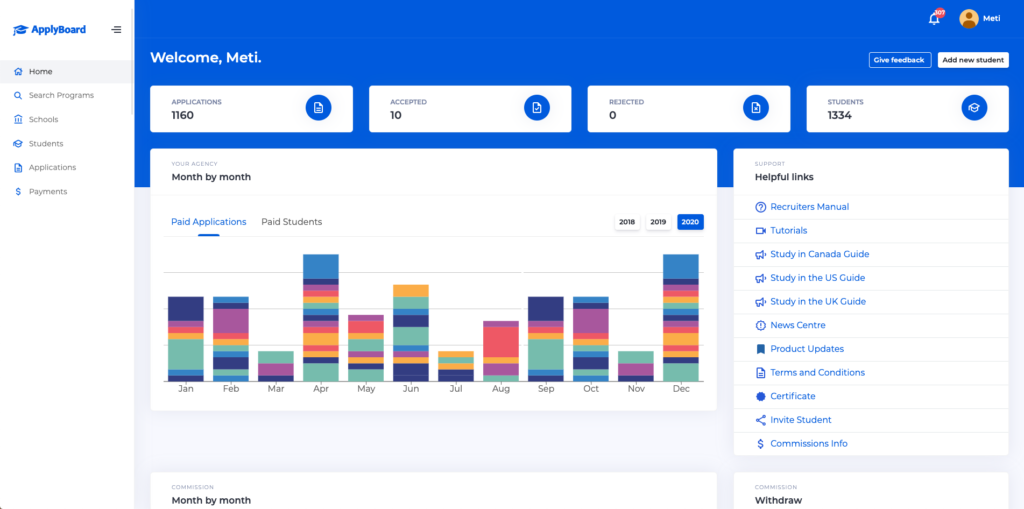 These user interface changes have also been made across the rest of the platform to ensure a seamless experience. Take a look at the gallery below for a tour. The next time you log in, you will also notice that page has a fresh new design to welcome you!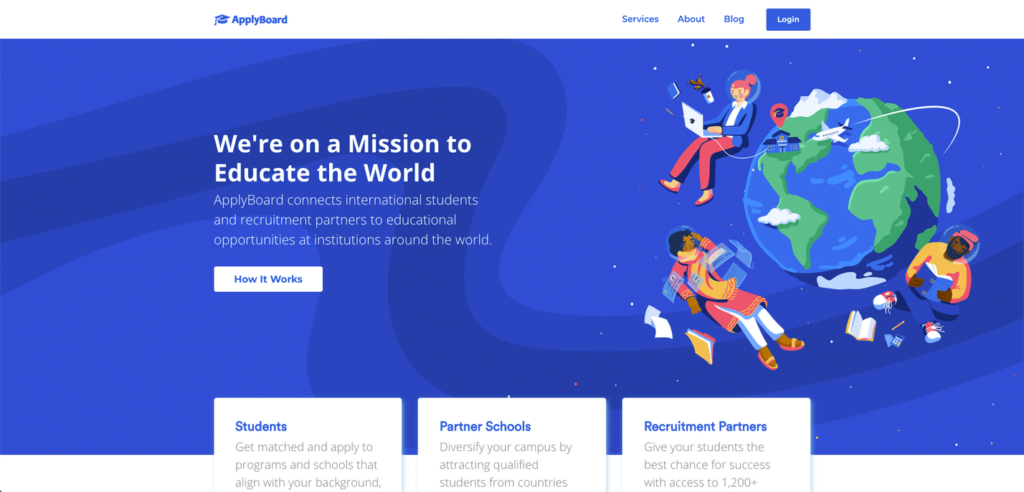 Have Questions About the Update?
We hope you like these updates as much as we do! If you encounter any difficulties or have any questions, please contact your ApplyBoard Representative for assistance. 
The ApplyBoard Team
---