Studying in the United Kingdom (UK) is an exciting adventure. However, it can be difficult to know exactly what you need to do before departing and what to bring with you—especially during COVID-19.
We've compiled a list to ensure your arrival in the UK is as smooth as possible.
COVID-19-Related Documents and Measures
Whether you're returning to the UK to continue your studies or arriving for the very first time, there are various measures in place to keep you safe during COVID-19.
Students Returning to the UK
Check with your university in advance to confirm when face-to-face teaching begins.

Let the university know when you intend to arrive on campus so you can receive appropriate support.

Inform the university if you've already booked travel for dates outside of their specified cohort date.

Be aware of the final date that you can arrive on campus and the final date for enrollment—you don't want to make it all the way there only to miss enrollment and have to go home!
Students Arriving in the UK
Book Accommodation
You must book accommodation for your 10-day self-isolation period before travelling to the UK. You will include this address in your passenger locator form (more information on this below). A student residence is perfectly acceptable as long as you book and pay for it prior to travelling to the UK. Ensure that you have proof of payment should an Immigration Officer ask you for it upon arrival in the UK. You will not be able to travel to or enter the UK without it.
Passenger Locator Form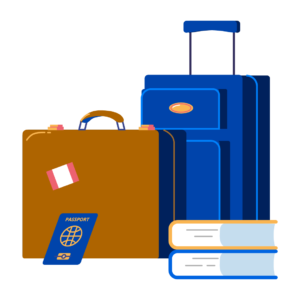 You must complete the passenger locator form online at any time 48 hours prior to travelling to the UK. It will be used to contact you in the event "someone you travelled with develops coronavirus (COVID-19) symptoms". The completion of this form is mandatory, even if you're travelling from a country on the travel corridors list that is exempt from the 10-day self-isolation period.
Before filling out this form, make sure you have the following at hand:
Passport details

Travel details, including dates and times

The address where you will stay in the UK (if applicable)
Once you have completed the passenger locator form, you will receive a QR code by email which you can print or show on your mobile phone as proof of completion if asked by an Immigration Officer.
Test to Release for International Travel Scheme
Students and other individuals who would normally have to self-isolate upon arrival in England (more information on self-isolation below) can opt to pay for a COVID-19 test to potentially reduce time spent self-isolating.
To take advantage of the Test to Release for International Travel scheme, which began December 15, 2020, you must:

Book a COVID-19 test with a private test provider (a list is forthcoming and will be posted on

GOV.UK

)

Opt-in on the passenger locator form
Please note that this scheme is not mandatory.
Self-Isolating Upon Arrival
You will be required to self-isolate for a full 10 days after arriving in the United Kingdom unless you are travelling from:
The Common Travel Area (the UK, the Republic of Ireland, the Channel Islands, and the Isle of Man)

A country, territory, or region on the

travel corridors list

 
If you have been outside of the Common Travel Area or travel corridors in the 10 days prior to arriving in the UK, you must adhere to the 10-day self-isolation period. The rules for self-isolating differ across the UK. Learn more about self-isolation guidelines for England, Scotland, Wales, and Northern Ireland.

Before You Start Packing
Before you start packing your suitcase, you should: 
Verify luggage restrictions with the airline 

Pack for the UK's unpredictable weather

Check what the UK government doesn't allow through customs, such as animals, plants, fresh fruits and vegetables, meat products, controlled substances, etc.
Document Checklist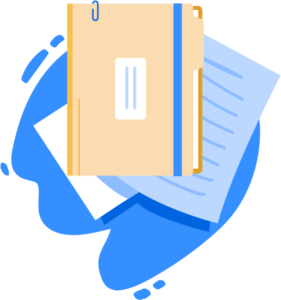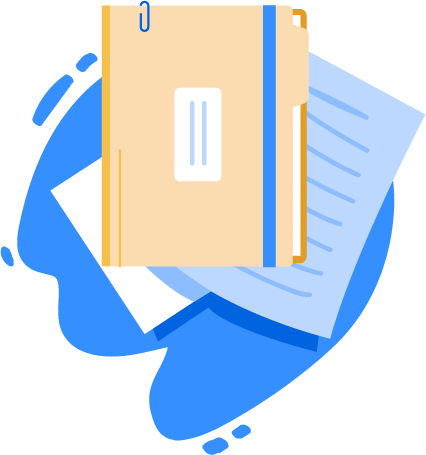 Upon arrival, you will be asked to show your travel and study-related documents to the Border Control Officers for clearance before exiting the airport. They must be physical, paper documents—not stored on an electronic device, such as a mobile phone or tablet. Ensure that they are easily accessible so you can produce them when asked, so don't check them in your luggage. Tip: A folder will help you keep them organized and in one spot.
You should have:
A valid passport 

A valid study visa

A copy of your passport and visa (be sure to also email a scan to yourself as well as a family member)

Your Confirmation of Acceptance for Studies (CAS), Letter of Acceptance, and a printout of any relevant information on the course you are studying

Original or certified copies of your academic transcripts and qualifications

Proof of payment for accommodation (you might not be allowed to enter the country without it), tuition fees, etc.

Other personal identification documents, such as a birth certificate, ID card, and driver's licence

COVID-19 test or vaccination results (if applicable)

X-rays (if required)

Your Biometric Identity Document (BID) decision letter, which outlines the leave you have been granted and explains the BID collection process

Your short-term visa vignette in your passport; will have a validity of only 30 days from your expected date of travel, enabling you to travel to the UK and collect your BID

Evidence that you have enough money to study in the UK, such as bank statements used in your visa application

Accommodation confirmation and full address

University address and contact details

Any health or travel insurance documents

The university's 24-hour helpline

Details of prearranged transportation provided by the university (you are encouraged to book this if available)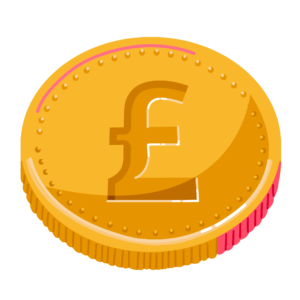 What to Take with You
You should also consider bringing the following with you:
Cash. You can set up a bank account when you arrive, so don't carry too much.

Prescription medication. However, you don't need more than a few weeks' worth. Bring any prescriptions with you (in English), so you can have them filled when you arrive. Be sure to check what medication you are allowed to bring into the UK. 

Travel adaptor, laptop, phone, and any other devices you will require.

Warm clothing.

A list of items in your luggage and a description of your luggage—don't forget to attach a tag with your full name and telephone number. 

A few face masks and sanitizing products. Reminder: You cannot take liquids more than 100 ml on the plane with you. 
What Not to Take
Avoid bringing the following:
Bedding—your hall of residence will supply this, and you can purchase anything else you require upon arrival

Kitchen equipment

Large amounts of toiletries—you can purchase additional items inexpensively in the UK

Meat, dairy, fruit, vegetables, and potato-based products—these items are strictly prohibited
What to Expect Upon Arrival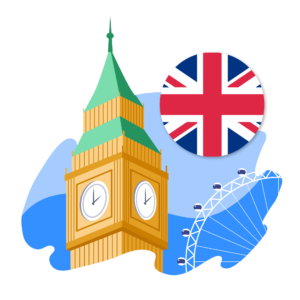 Upon arriving in the UK by air, you will pass through immigration control before picking up your baggage. Make sure you have the documents mentioned above easily accessible.
The Immigration Officer will ask you some questions to ensure that you're coming to the UK for genuine study purposes and that you intend to leave the UK after completing your studies. You must be able to answer these questions clearly without having to rely on an interpreter. 
Here is a list of common questions that an Immigration Officer may ask you:
What is your name? 

Where are you from? What is your home address? 

What are your mother's and father's names?

What is your birth date and where were you born?

What university are you going to attend in the UK? 

What course are you going to study and how long is the course? 

What are your plans after completing the program? 

Who packed your bag(s)? Do you know what's inside the bag(s)? 

How much cash are you carrying with you? 

Do you have relatives/friends/family in the UK? If so, where do they live? If not, where will you stay? 

Is someone coming to pick you up at the airport?
You should respond to all questions asked by the Immigration Officer with simple and clear answers. If you don't hear or understand a question, you can ask the officer for clarification.
If you have a visa or entry clearance, ensure that the Immigration Officer has put a date stamp in your passport before leaving border control. If you're a non-visa national coming to the UK to complete a course that is six months or less and don't have entry clearance, you will receive a "short-term student" stamp.
Next, you can proceed to collect your baggage and officially begin your study abroad adventure in the UK!
Ready to go? Start exploring your options to study in the United Kingdom on ApplyBoard!
---