You've been accepted into the Australian school of your dreams and are about to start the exciting adventure of studying abroad. Now what? It's time to apply for a student visa!
International students need a student visa (subclass 500) to study in Australia. The visa application is submitted online after you've enrolled (and paid your enrollment deposit) in your course of study in Australia.
Here's what you need to know to get the ball rolling on your Australian visa application.
Required Visa Documents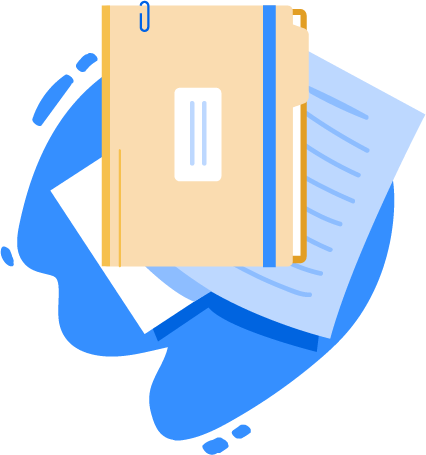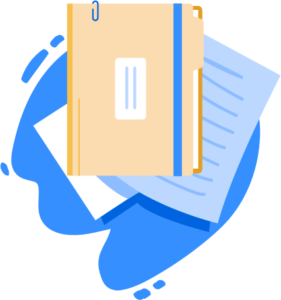 You need to submit supporting documents as part of your online student visa application. To find out which documents you need, check the Document Checklist Tool.
In general, you need to include the following:
Previous study and an explanation in any study gaps

Electronic Confirmation of Enrolment (eCoE)

Evidence of financial capacity to support yourself (and any family travelling with you)

Overseas Student Health Cover (OSHC)

Language test scores to prove English language proficiency

Partner/dependant documents (if applicable)
You can apply for your Australian visa once you are enrolled in a course of study in Australia and have Overseas Student Health Cover (OSHC).
Electronic Confirmation of Enrolment (eCoE)
The Electronic Confirmation of Enrolment (eCoE) is a letter issued by the university, school, or Vocational Education and Training (VET) institution to confirm that you have accepted their offer of admission and paid your enrollment deposit. The letter includes details such as your course of study, study duration, and unique COE number.
You cannot apply for a study visa until you have received your eCoE.
Evidence of Financial Capacity
You must demonstrate that you'll have enough money to cover the cost and expense of your travel to and stay in Australia. (Learn more about the cost of studying abroad in Australia.) This includes:
The cost of travel

A year of course fees

One-year living expenses

Any other school fees
The costs are prorated if you're studying a program that's less than 12 months.
If you're coming with a spouse or partner, you must also have enough money to cover their expenses. You can demonstrate this by providing copies of bank statements, details of any loans you're taking on, and information about any scholarships you've been awarded.
In October 2019, the Australian Government calculated the 12-months of living costs to be:
Students or guardians: AU$21,041

Partner coming with a student: AU$7,362

Child coming with a student: AU$3,152
These estimates may change over time, so be sure to check out the Australian Government's website for the latest estimates.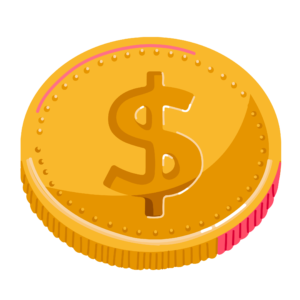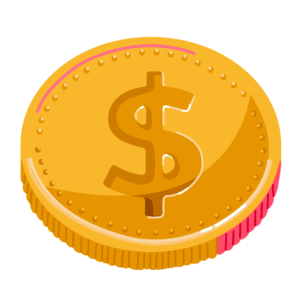 Overseas Student Health Cover (OSHC)
Overseas Student Health Cover (OSHC) is health insurance that covers your medical expenses while in Australia, including:
Doctor visits

Hospital stays

Emergency ambulance

Prescription medicine
To keep your visa valid, you must have coverage from the day you arrive, and it must last throughout your entire stay in Australia.
You can purchase OSHC through any Australian-registered private health insurer, and must do so before you apply for your study visa. Most schools will give you a list of one or more OSHC providers to help you with your search. Some registered OSHC providers include:
If you're travelling with any family members, they must also have OSHC coverage to apply for the visa and keep it valid. The OSHC policy must be issued in the name of the student/family member, and the name(s) on the policy must match the name(s) on the passport(s).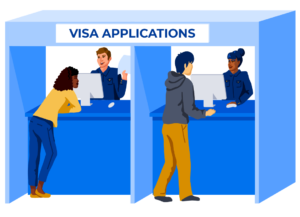 Proof of English Proficiency
The Australian Government requires a certain level of English proficiency when applying for a student visa. The student visa English language requirements can be different than those needed for admission into your desired course. Acceptable language test scores can be found on the student visa website.
Partner/Dependant Documents
You must provide documentation, such as birth certificate(s) and marriage certificate, for any dependants and spouse travelling with you, as part of their visa application.
Other Visa Requirements
Most student visa decisions are based on the information and documentation you provide with your visa application. Applicants from some countries, or in special cases, may need to provide additional information, such as a health examination, biometrics, or an interview.
Health Examination
Some applicants may need to take a medical and/or a radiological check-up to show they're in good health. If you're asked to complete a health exam, you must see a doctor who has been approved by the Australian immigration department. A health exam is a requirement for students from most South Asian countries.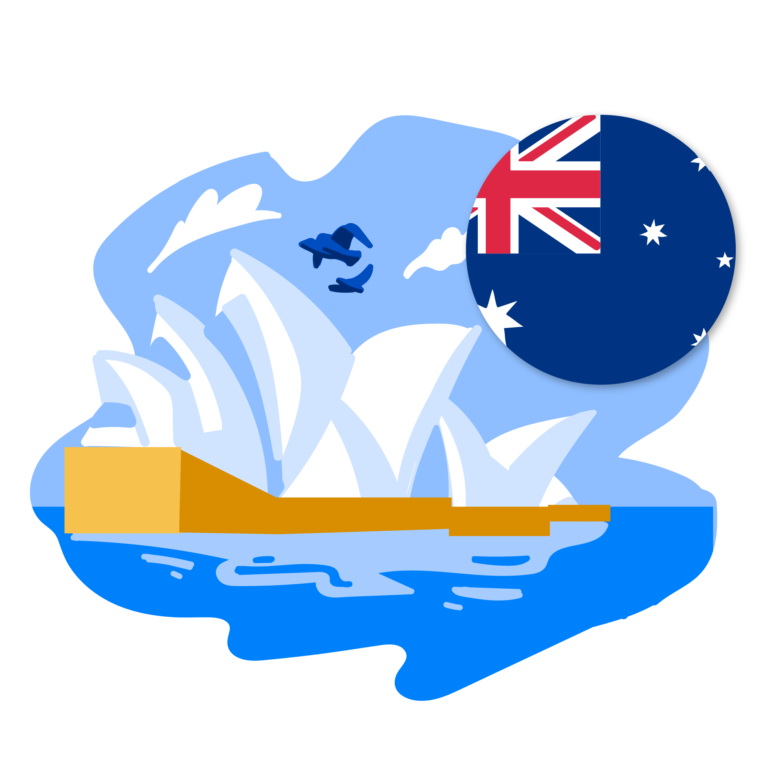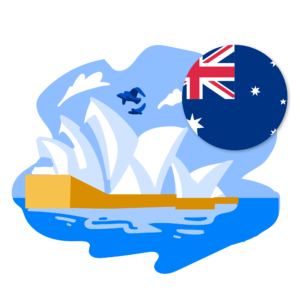 Biometrics
Some students might need to provide biometrics. Most applicants will be advised immediately after submitting an application if they need to provide biometrics. Applicants will receive a letter and will also be able to see this request on their online application. 
Students will have 14 days to provide biometrics, so it's important to arrange an appointment quickly by following the instructions in the request letter.
Interview
While the information you submit is usually sufficient, an interview might be required in some cases.
Welfare Arrangement
If you're under 18, you must have a student guardian who is either travelling to Australia with you or is already living in Australia. The legal guardian must be one of the following:
A parent

Legal custodian

Relative over the age of 21
The guardian must have enough money to support you as well as themselves, and provide accommodation, welfare, and other support. If the guardian is travelling with you to Australia, they can apply for the Student Guardian Visa (subclass 590) along with your visa application.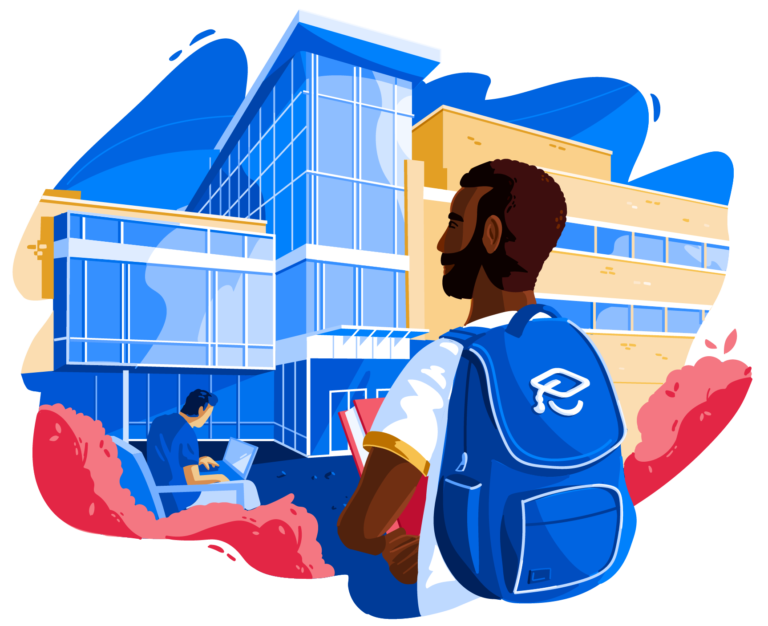 Travelling with Family
If any family will accompany you while studying in Australia, you can include them in your study visa application. For student visas, this includes a partner and any dependent children. The family members should be declared on the student visa application even if they do not plan to travel to Australia with you, or they will not be able to get a visa in the future.
Processing Time
The processing time for a complete study visa application varies by the education sector and can range from 30 days to three months:
School sector applications: 41–84 days

VET applications: 43–77 days

Higher education applications: 29–42 days
However, average processing times can fluctuate due to volume and other regulatory changes. For the most up to date timelines, always review the Government of Australia's website.
Visa Decision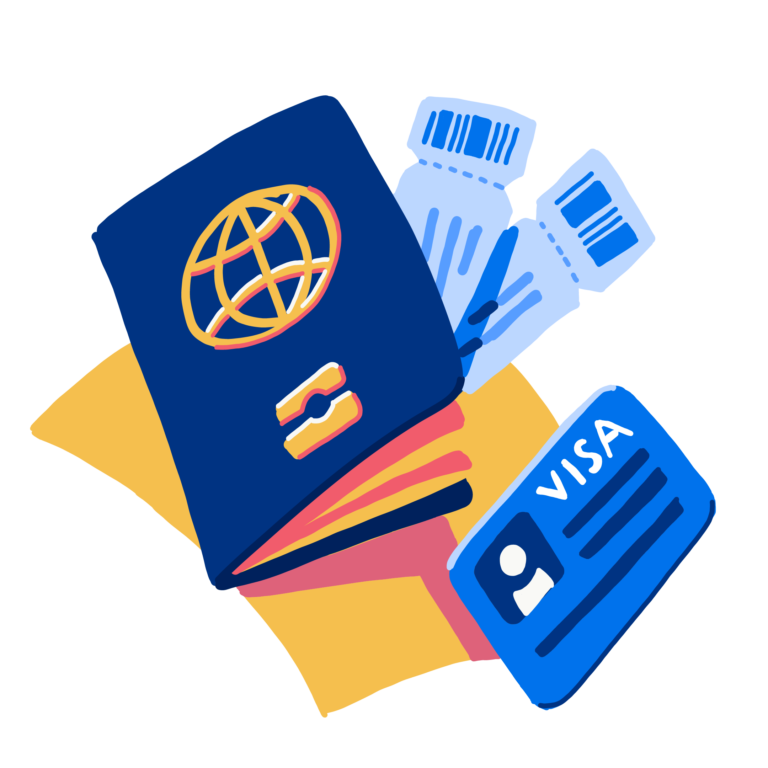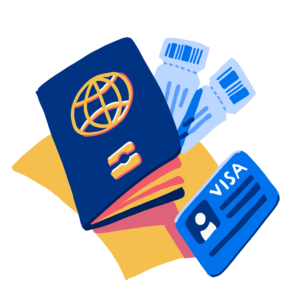 You will be notified about the visa decision in writing once your application is processed. If the visa is rejected, the written communication will include why it was refused and whether you have the right to a review of the decision.
If your visa is approved, the communication will include:
The visa grant number

The date the visa expires

The visa conditions, which you must meet throughout your stay in Australia
Since the visa is not stamped in your passport, you must keep this decision letter with you while travelling to and from Australia and throughout your stay.
With your visa application approved, you are now one step closer to pursuing your dream of studying abroad Down Under!
Ready to study in Australia? Start exploring your study options on ApplyBoard!
---