ApplyInsights: Top STEM Programs for Women at ApplyBoard Partner Schools in Canada
March 8 is International Women's Day. This important day recognizes women's achievements and highlights ongoing efforts to empower women and enable women's voices to be heard. 
One topic that's particularly critical today is the limited representation of women in science, technology, engineering, and mathematics (STEM) fields. Though technology and engineering skills are among the most sought-after and well compensated by employers, women accounted for just 29.3% of individuals employed in scientific research and development (R&D) fields worldwide in 2016.1
The relative lack of women in STEM is a product of a number of factors,2 of which access to education is just one. But because access to education is our area of expertise at ApplyBoard, I thought I'd spend today's ApplyInsights sharing the list of the most popular STEM programs at Canadian schools among women using the ApplyBoard Platform. 
To any students reading: These fantastic programs are offered at great schools that have a track record of helping women launch their careers in STEM.
To our partner schools: Thank you for offering high-demand STEM programs and for giving women from around the world the opportunity to pursue their study abroad journey in STEM at your institution. 
ApplyBoard's Top STEM Programs in Canada for Women
In STEM, information and communications technology (ICT) programs are the top draw for women using the ApplyBoard Platform. Seven of the top 10 programs below are in ICT, with many focusing specifically on networking technology. The remaining three programs are in health sciences.  
ApplyBoard's partner schools also offer a number of excellent programs in mathematics and engineering, as well as physical, chemical, and biological sciences. I'd encourage students looking into those fields to explore the offerings on the ApplyBoard Platform!
Here are the top 10 Canadian STEM programs by total enrollments on the ApplyBoard Platform among women:     
Graduate Certificate in Information Technology, Algoma University

: This one-year

post-graduate certificate program

at Algoma's Brampton campus is the most popular STEM program offered on the ApplyBoard Platform. The program is designed for students with a bachelor's degree outside the ICT sphere. Areas of focus include programming, software development, object-oriented analysis and design, web technologies and databases, and e-business strategy.
Both CUE's Master of Information Systems Security Management and Matrix's Diploma in Computer Science Technology appeared in our list of the Top University and College Programs in Canada for ApplyBoard Students in 2020. 
Master of Administrative Science in Global Health and Human Services Administration, Fairleigh Dickinson University

: Fairleigh Dickinson University (FDU) offers this

two-year master's program

at its Vancouver campus. The program combines both cognitive and interactive instruction through case studies, simulations, individual and group exercises, and fieldwork that help students develop critical managerial effectiveness.

Graduate Certificate in Wireless Information Networking, Fleming College

: Peterborough, Ontario's Fleming College also offers a popular

graduate certificate program

in the networking space. The program relies heavily on applied teaching approaches and covers a range of topics including cloud computing, server technology, technical project management, data mining, vendor interoperability strategies, and emerging wireless technologies. 

Graduate Certificate in Health Systems Management, Fanshawe College

: This

one-year post-graduate program

prepares students for careers in health administration and e-health digital transformation. Students examine global advancements in the use of technology in areas such as electronic patient records, automated voice transcription, and digital imaging concepts. They also receive training in information security, a growing area of concern in health care. 
Introducing ApplyBoard's STEM for Change Scholarship
Since my brothers and I started ApplyBoard in 2015, we've been driven by the belief that education is a right, not a privilege. Women are essential to our mission to educate the world, and with that in mind, I'm excited to announce our new STEM for Change Scholarship.
STEM for Change is a merit-based scholarship available to any woman applying via the ApplyBoard Platform. She must be applying to study a STEM program at one of ApplyBoard's Canadian partner schools for the Fall 2021 intake. All of the programs above are eligible, as are hundreds more. 
There are six merit-based scholarships available, worth up to C$100,000. 
For more information, check out the ApplyBoard Blog!
Published: March 8, 2021
Subscribe to ApplyInsights
Sign up for the latest insights on international education.

---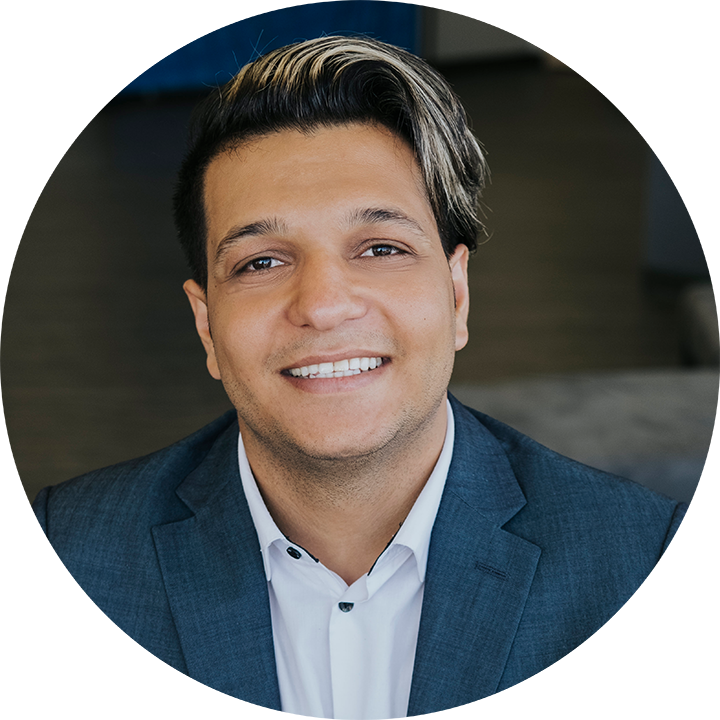 Meti Basiri
Co-Founder and Chief Marketing Officer (CMO)
Meti is driven by the belief that education is a right, not a privilege. He leads the International Recruitment, Partner Relations, and Marketing teams at ApplyBoard, working to make education accessible to people around the world. Meti has been instrumental in building partnerships with 1,500+ educational institutions across Canada, the United, the United Kingdom, and Australia. Working with over 5,000 international recruitment partners, ApplyBoard has assisted over 150,000 students in their study abroad journey. Follow Meti on LinkedIn for more access to ApplyInsights and key industry trends.
---
FOOTNOTES:
1. UNESCO Institute for Statistics, Fact Sheet No. 55: Women in Science (2019).
2. Global non-profit Catalyst offers a great primer on some of the challenges facing women in STEM. I'd encourage anyone looking to learn more about the topic to explore their piece.
---