In order for international students to begin their education journey abroad, they need to receive a Letter of Acceptance (LOA) from their desired school. Until this document is issued, students are unable to select their courses, apply for scholarships, or submit their student visa1 application. Therefore, the process of waiting for an LOA can be highly stressful and can greatly impact the decisions that students make going forward.
In this edition of ApplyInsights, I am going to examine the correlation between LOA wait time and successful student enrolment.
How Do Students Respond to Shorter Wait Times?
A college or university application is, in many ways, similar to other transactional activities.
Consider this scenario: You are looking to purchase a house. You want to get approved for a mortgage as quickly as possible so that you can put in an offer and secure the property. In this situation, chances are you're going to favour the broker who gives you a pre-approval rather than waiting for all options to come in.
With international students, the need is intensified, because it is their education and future in question. Therefore, they would presumably be more responsive to the faster LOAs.
Having processed hundreds of thousands of applications, ApplyBoard now has the data to test this assumption.
Based on our data, students are most likely to pay their tuition deposits or confirm their seats with schools that issue LOAs within one week of application submission. In fact, schools have a 17% lower chance of receiving a student's tuition deposits if they take more than four weeks to send out an LOA.
It is no surprise that students are more inclined to commit to institutions that offer speedy LOAs. Consequently, there is also a correlation between fast LOAs and final student enrolment as well.
LOA Turnaround Time and Enrolment Rate
Our data suggest that schools should issue an LOA within seven days or less for the highest probability of successful student enrolment. While each case is different, our data indicates that on average, the less time it takes for students to receive an LOA from a school, the more willing they will be to enrol at that school.
Specifically, compared to that ideal wait time of one week, students are 4% less likely to commit to a school that takes 1 to 2 weeks to issue an LOA, 10% less likely to enrol at a school that takes 2 to 4 weeks to issue an LOA, and 19% less likely to go with a school that takes more than 30 days to issue an LOA.
Given the direct impact of issuing LOAs more quickly on student enrolment, schools will want to consider improving their student conversion from priority countries as an effort to diversify their student body and enrich campus life. ApplyBoard assists both parties – the schools and the students – in this process by helping students identify desired institutions, submitting complete applications, and performing proper screening.
Key Takeaways for Schools
While schools reap significant benefits from faster LOA turnarounds, students are the ones who experience the most positive impact. Visa applications usually take a while to go through, especially now with COVID-19 affecting every government agency and causing delays in processing times. Therefore, it's only reasonable for students to expect their LOA in a timely manner in order to proceed to the next steps of their education journey.
With this in mind, ApplyBoard is committed to connecting schools with students from all over the world and working with our partners to improve the application process and enhance the student experience.
Subscribe to ApplyInsights
Sign up for the latest insights on international education.

---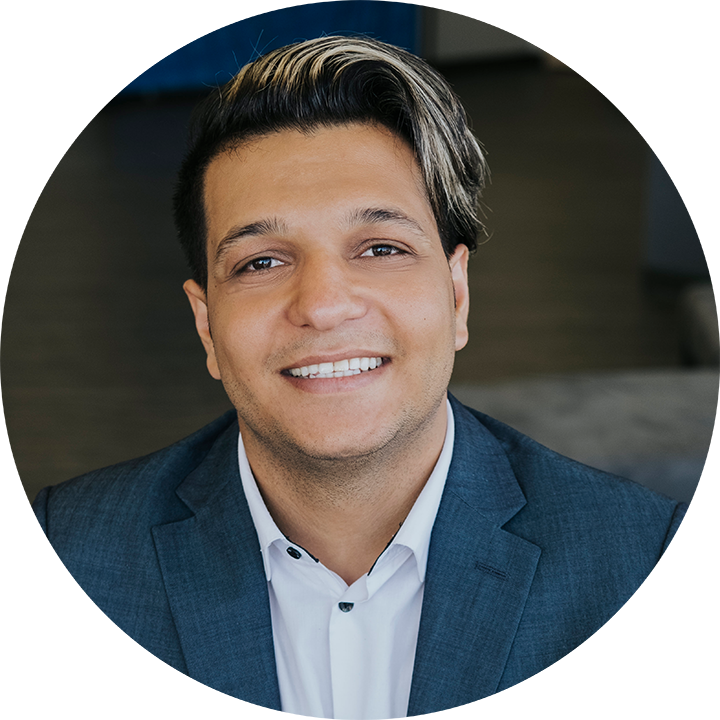 Meti Basiri
Co-Founder and Chief Marketing Officer (CMO)
Meti is driven by the belief that education is a right, not a privilege. He leads the International Recruitment, Partner Relations, and Marketing teams at ApplyBoard, working to make education accessible to people around the world. Meti has been instrumental in building partnerships with 1,200+ educational institutions across North America and the United Kingdom. Working with over 3,500 international recruitment partners, ApplyBoard has assisted over 80,000 students in their study abroad journey. Follow Meti on LinkedIn for more access to ApplyInsights and key industry trends.
---
FOOTNOTES:
1. The terms student visa and study permit are often used interchangeably when discussing Canadian international education and immigration. Students need a visitor visa to enter Canada, but one is often issued with an approved study permit.